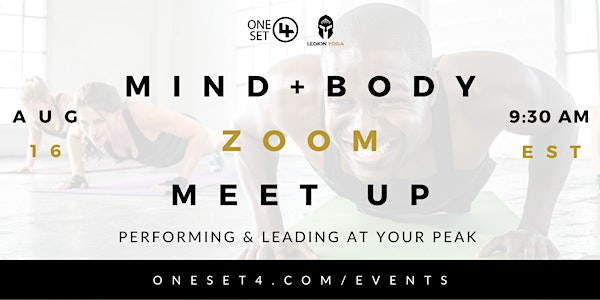 MIND+BODY ZOOM MEET UP
Charitable Online Wellness Event: Let's discuss how we can perform and lead at our peak.
About this event
REGISTER TODAY
AUG 16, 2020 | 9:30 AM EST | ZOOM VIDEO CONFERENCE
Are you an athlete or entrepreneur seeking to perform and lead at your peak?
Join us from the comfort of your home at our upcoming ZOOM Video Conference. This event offers a safe and comfortable space for all of us to discuss individual challenges, learn and collaborate as a community.
YOU HAVE THE OPPORTUNITY TO CONTRIBUTE TO ONE OF THESE CAUSES: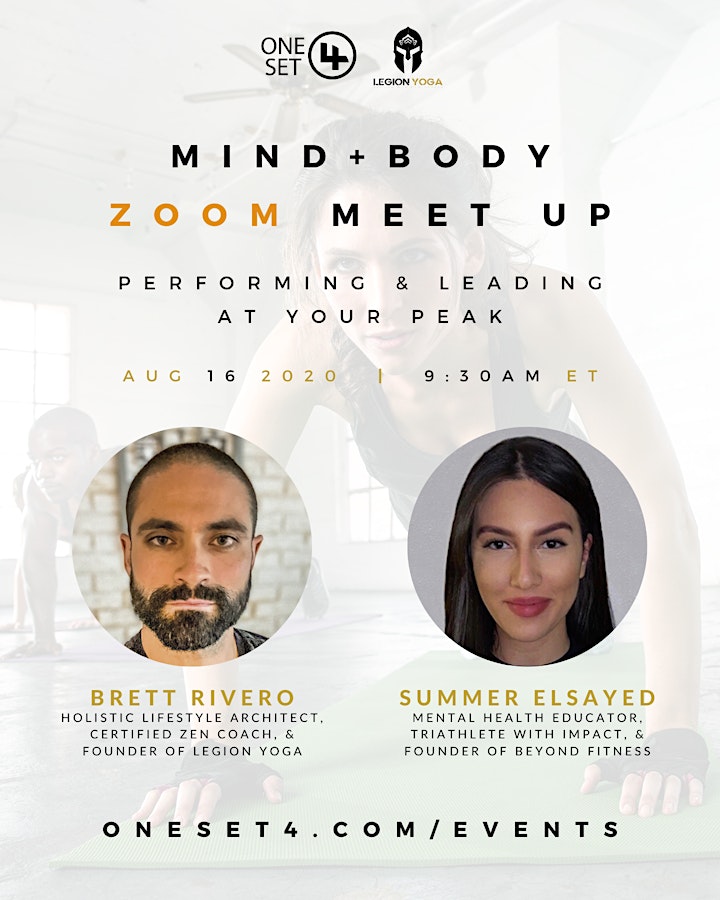 ITINERARY INCLUDES:
Foundation Workout
Meditation
Group Discussions
Panel Speakers:
Brett Rivero | Mind+Body Connection
Summer Elsayed | Mental Health
Q&A Session
Community Check-iN:
Where To Find Us and Additional Resources
POWERED BY:
One Set 4
Legion Yoga
*NOTE*
This is a COMPLIMENTARY event and will quickly sell out, we encourage you to REGISTER TODAY!
*Donation is voluntary, but highly encouraged*
WHY CONTRIBUTE?
We believe that through health, fitness, education and sports we can empower the lives of youth around the world stricken by poverty and lack of educational funding.
We appreciate you supporting the missions we are most passionate about and believe can have a lasting positive footprint for generations to come.