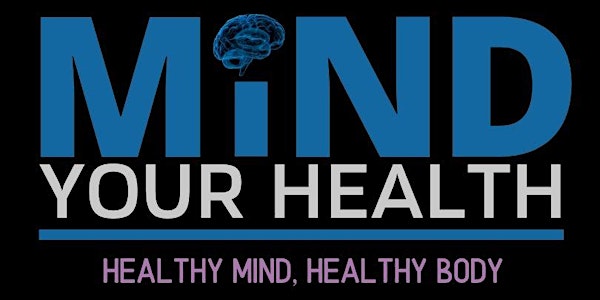 Mind Your Health - Healthy Mind, Health Body
Join us for a day of Mental Health Awareness and Education at Mall of America!
When and where
Location
Mall of America® 60 East Broadway Bloomington, MN 55425
Refund Policy
Contact the organizer to request a refund.
Eventbrite's fee is nonrefundable.
About this event
Teens and their parents can learn how to have healthy minds and bodies on February 15th at Mall of America. This event features free activities from mental health organizations from across Minnesota, with lots of games and activities for children and teens.
Check out the stage in the TCF Rotunda for a full lineup of entertainment. The stage schedule includes:
Fidgety Fairy Tales
The Minnesota Vikings Skol Line
Katy Vernon and Dan Israel
Classes covering mental health, suicide prevention, anxiety, and basic mental health awareness will be held at the Parkview Meeting & Event Center, located in Nickelodeon Universe:
11:00 AM - From Childhood Worries to Anxiety: When do you know if a child is just worried, or if they have an anxiety disorder? Worry is a normal human and childhood experience. There are also normal developmental anxieties that emerge at certain ages and resolve naturally. There are also children born with sensitive neurological systems that are susceptible to anxiety disorders. Finally, the present world culture and condition have created increases in adult worries that often get vicariously passed to the children. Each group of these children can benefit from age-appropriate support. When professional involvement is necessary, advocacy for the appropriate treatment can make healing more effective. Join Headway's Emma LaPlant to learn about the differences between these groups of children, what advocacy for each looks like, and how the healing process can be made most effective.
12:30 PM - B4Stage4: Changing the Way We Think About Mental Health: When we think about cancer, heart disease, or diabetes, we don't wait years to treat them. We begin before Stage 4—We begin with prevention. So why don't we do the same for mental health conditions? In this workshop, you'll have an opportunity to hear people's stories of their recovery, learn about how education, prevention, identification of symptoms and early treatment can help ensure that people living with mental health conditions get the help they need, and find out what you can do at each stage to help yourself or someone you care about move toward recovery.
2:00 PM - Question, Persuade, Refer: Learn the three steps anyone can take to help prevent suicide. Just like CPR, QPR is an emergency response to someone in crisis and can save lives. QPR is the most widely taught gatekeeper training program in the United States, and more than one million adults have been trained in classroom settings in 48 states. This one-hour class is for members of the community over the age of 16 who want to learn best practices in suicide prevention.
3:30 PM - Ending the Silence: Learn about mental illnesses and the signs and symptoms. Also hear the personal story of a young adult who is doing well in recovery. Students receive resources to get help for themselves or for a friend and information on how to fight the stigma of mental illnesses in their school. Ending the Silence is a 50-minute class intended for high school students. This class is intended for teenagers.
5:00 PM - Bullying Prevention, Intervention, and Tools for Families and Educators: More than one in every five students experiences bullying at school and students with disabilities are bullied 2-3 times more often than their peers. This workshop will offer an overview for individuals to learn what they can do to identify, address, and prevent bullying. Topics will include the dynamics of bullying, including its definition, common views, roles, and its impact.
Also be sure to check out our exhibitors around the rotunda:
HealthPartners/Make it Okay
Headway Emotional Health
Pregnancy and Postpartum Support MN
Mhealth Fairview
Suicide Awareness Voices of Education
Guild Incorporated
PrairieCare
Mental Health Minnesota
NAMI Minnesota
Jake's Sake
Dissonance
PACER
Minnesota Psychiatric Society
Minnesota Psychology Association
MACMH
Melrose Center
Nystrom & Associates
This event is brought to you by Mall of America, PrairieCare, Minnesota Association for Children's Mental Health, Mental Health Minnesota, Headway Emotional Health, and NAMI Minnesota.