Mind Your Body, Mind Your Stress Workshop: Creating Your Vision Board & Yoga to De-Stress
By Jordin's Paradise & PITAPOLICY
When and where
Date and time
Sunday, April 14, 2013 · 2 - 4pm EDT
Location
Jordin's Paradise Dance & Yoga Studio 1215 connecticut Ave NW 4th Floor 20036
Refund Policy
Contact the organizer to request a refund.
Description
Having trouble sitting still in a workshop? But you need to gain info on social media strategy and tips to launch your OWN business, or next project?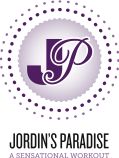 Join Jordin's Paradise yoga workshop where

PITAPOLICY Consulting & Blog

will start you off right with professional tips and ease your mind. Yoga to follow - led by Jordin's Founder, Rania Jaziri! Join us and others to EXERCISE YOUR BODY & ENTREPRENEURIAL MIND :)
Program Series: Mind Your Body; Mind Your Stress Workshop: "Creating Your Vision Board"

Mission: To support women who want to address stress while improving their professional development: starting a non-profit, envisioning a campaign, establishing a business. In a nutshell, this workshop is designed for women who want to renew their mind, body, and spirit!

Schedule: A monthly series of "Mind Your Body" that target work stress by managing it physically, emotionally, and mentally

45 minutes of physical activity

45 minutes of professional improvement

Remaining time for structured one on one time with Q & A

Date/Time: Sunday March 10th, at 2pm-4:00 pm

Cost for Workshop: $35

Program Format:

2pm-2:10: Introduction & Explanation of Format

2:10-2:40: Workshop presentation on Developing Mission & Strategy


2:45-3:40: Shift to Physical Management of Stress=Yoga positions that target top 3 stress areas of young professional women

Questions? Contact: Mehrunisa Qayyum: qayyum@pitapolicyconsulting.com
About the organizer
Jordin's Paradise is a boutique studio where you will rejuvenate your mind, body & spirit!  Regular dance and yoga classes are offered six days a week in the heart of DC business and culture. 
PITAPOLICY Consulting and Blog is a social enterprise (not a non-profit). PITAPOLICY a hybrid of social outreach platform and a business, here is a quick overview:

PITAPOLICY.com is a political economy blog assessing issues and challenges in the Middle East & North Africa region.  It is the social engagement side.  Specifically, PITAPOLICY stands for Politics, Interests, Technology, and Analysis because the goal is to "break bread", hence sharing a meal with anyone, which symbolizes the conscious and informal way of engaging in respectful conversation. 
In addition, its founder, Mehrunisa Qayyum, is a Huffington Post Blogger regarding business, institutions, and women in the MENA region.
PITAPOLICY Consulting is the business entrepreneur side and operates more as a boutique firm since it focuses on the political economy of the MENA (pita-consuming) region: political & economic risk, technology policy, SME development, and human development index implications.