Description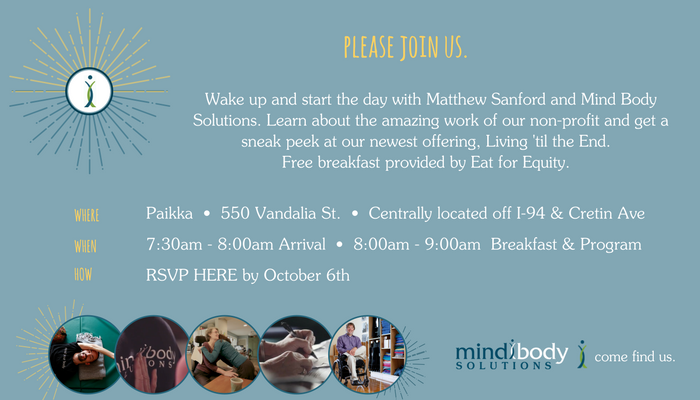 Be there on October 12th as we wake up with MBS! Join Matthew Sanford and all the crew from MBS as we highlight our non-profit's transformative work in the community – including a sneak peek at our newest program, "Living 'til the End".
Where: PAIKKA - 550 VANDALIA ST.PAUL
When: OCTOBER 12th | 7:30-8:00am - arrival 8:00-9:00am Free Breakfast & Program
RSVP: By October 6th
Food provided by Eat for Equity.