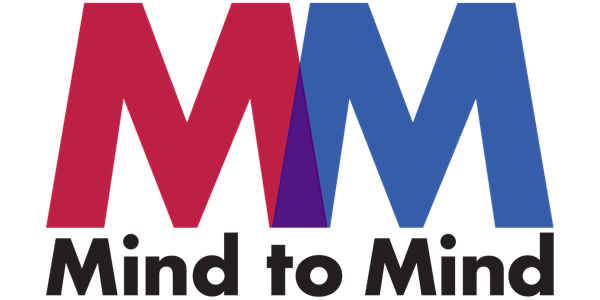 Mind to Mind 2018: Researchers and reporters on America's workforce
Location
McKinley Hall
4400 Massachusetts Ave NW
Washington, DC 20016
Refund policy
Refunds up to 7 days before event
Description
Reveal from The Center for Investigative Reporting has spent the last few years reflecting on how academics, researchers and journalists can work together. We've learned that journalists and academics have many things in common: both generally care about making a positive social change, bringing accurate information to the public and pushing the boundaries of what's known to humanity.
Yet they tend to work in parallel universes. When they have collaborated, they've managed to tell complex stories with enormous impact. We started this conversation last year at Stanford University with great success. This year we're excited to bring Mind to Mind to the East Coast in partnership with American University's School of Communication and The Investigative Reporting Workshop.
At this symposium, Pulitzer Prize-winning journalists, acclaimed researchers and academics from top universities will come together to discuss a wide variety of topics affecting America's workforce.
Conversations will range from #MeToo at the workplace to worker injuries at Tesla and the Los Alamos National Laboratory. We'll talk about gender discrimination in the form of planning holiday parties at work to abuses at drug rehabilitation programs across the country.
We'll delve into what academics and journalists can learn from each other, the challenges in working together and how to make collaborations happen.
Come join us at American University on Oct. 12, 2018. Space is limited, so please register ASAP.
List of confirmed speakers include:
Megan Twohey, Journalist, The New York Times
Louise Fitzgerald, Emeritus Professor of Gender and Women's Studies, University of Illinois
Ellen Gabler, Journalist, The New York Times
Fatima Goss Graves, President and Chief Executive Officer, National Women's Law Center
Patricia Shiu, former Director of Federal Contract Compliance
Bernice Yeung, Journalist and author of "In a day's work", ProPublica
Debbie Berkowitz, Worker Health and Safety Program Director, National Employment Law Center
Jordan Barab, former Deputy Assistant Secretary of OSHA and Blogger-in-Chief, Confined spaces
Donald Tomaskovic-Devey, Director, Center for Employment Equity and Department of Sociology, University of Massachusetts, Amherst
Lise Vesterlund, Department of Economics, University of Pittsburgh
Amy Eisman, Director of Journalism Division, American University School of Communication
Christa Scharfenberg, Chief Executive Officer, Reveal from the Center for Investigative Reporting
Amy Julia Harris, Journalist, Reveal from the Center for Investigative Reporting
Shoshana Walter, Journalist, Reveal from the Center for Investigative Reporting
Will Evans, Journalist, Reveal from the Center for Investigative Reporting
Juliet Eilperin, Journalist, The Washington Post
Emma Brown, Journalist, The Washington Post
Maryam Jameel, Journalist, Center for Public Integrity
Rebecca Moss, Journalist, Santa Fe New Mexican
Randy Capps, Director of Research, U.S. programs, Migration Policy Institute
Elizabeth Grieco, Senior editor and writer, Pew Research Center
Jennifer LaFleur, Data Editor, Investigative Reporting Workshop and School of Communication, American University
Paul Overberg, Journalist, The Wall Street Journal
Michael Corey, Senior Data Editor, Reveal from the Center for Investigative Reporting
Juliana Horowitz, Associate Director of Research, Pew Research Center
Margaret Janz, Librarian, University of Pennsylvania and Data Refuge project
Sinduja Rangarajan, Journalist, Reveal from the Center for Investigative Reporting
Take a look at the day's full tentative agenda here.
To join the conversation on Twitter, please use these hashtags: #M2M2018 #MindToMind
We have limited fellowships for those who can't afford the ticket. For fellowships, email mfeldman@revealnews.org.