Description
PLEASE NOTE: prices are in US dollars
---
Mind the Product returns to AsiaPac!
After a successful first #mtpcon Singapore in March 2019, we're excited to be bringing the world's largest product management conference back to Singapore in 2020.
Mind the Product (#mtpcon) is the product management conference where we bring together product leaders from around the world to explore the intersection of design, technology, and business - inspiring you to build better products.
#mtpcon Singapore is for passionate product managers of all levels of experience, taking place at the beautiful Victoria Theatre in the heart of Singapore. In March 2019, the conference brought together product people from across South East Asia as well as China, Australia, New Zealand, Japan, and beyond!
Watch this video to see what past attendees have to say about #mtpcon and why you need to be there!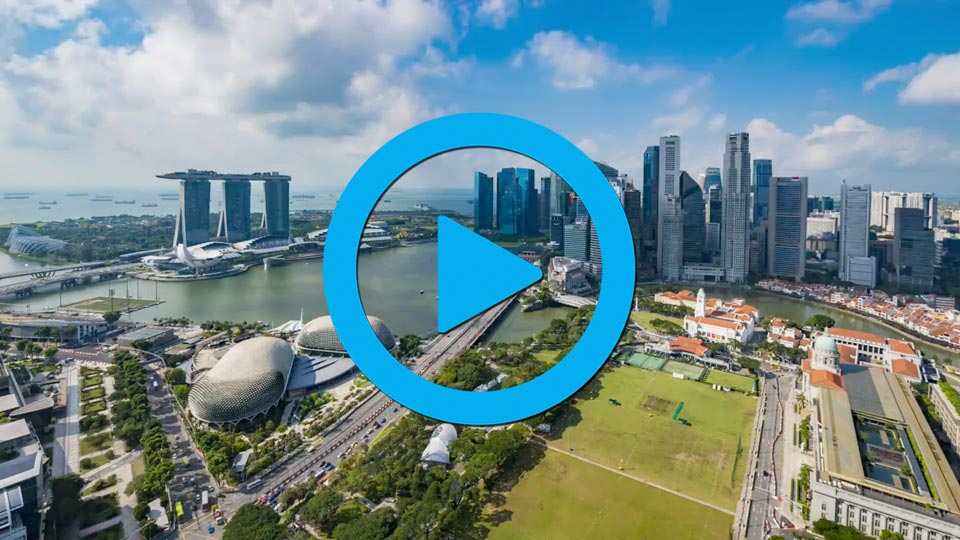 ---
The Speakers
We'll be announcing new speakers soon. See the lineup of keynote speakers from our first #mtpcon Singapore.
---
The Workshops
The day before the conference, on 30th March, we will also be running a limited number of deep-dive full-day workshops to help you level up your product management skills! You can find more information & get your tickets here.

Workshop + Conference = Separate tickets
All tickets are completely separate. Conference tickets do NOT give you access to a workshop, nor does a workshop ticket give you access to the conference.
---
Why you should attend #mtpcon Singapore
Here are five great reasons why you should join us at Mind the Product Singapore, and it's not just about the coffee:
1. It's the biggest and best product conference in AsiaPac
Mind the Product Singapore is expected to bring together 600 passionate product people into one space on one day. There's no bigger event dedicated to product in this part of the world. Not only is our crowd the biggest, but we draw the greatest names in product too.
2. Hear real, practical advice you can put to work the next day as well as inspirational ideas on the future of product development & design
We think that a balance is important for a great day of learning. Our speakers are visionaries for the future of product, but they've also got tons of real experience under their belts to pass onto you.
3. Network with a conference full of passionate peers over free lunch and great coffee
We take care of you all day with plenty to eat while you discuss everything you've seen and heard. One of the best bits about Mind the Product is that we offer a single-track experience. No matter who you bump into, you've got the same interesting things to talk about.
4. Build a real community with your product tribe
Mind the Product isn't just a conference; it's a round-the-year blog and community with chapters in 185+ cities around the world that's dedicated to building a tribe around the art of product. We want product people around the world to come to meet with us and each other, so that we can all become the best in our field and move our discipline forward.
5. Enjoy the industry party of the year for great food and free-flowing drinks & conversation
Getting together with your industry peers should not just be inspiring and educational, but good fun. We don't hold back on putting on an excellent party (with an open bar and some delicious food) to keep the conversation flowing and help you to build great connections with your product community.
To learn more and keep up to date visit www.mindtheproduct.com/mtpcon/singapore
---
Frequently Asked Questions
Do you offer discounts for students, startups, non-profits, etc?
The only discounts we offer are for Early Bird conference tickets (limit of one ticket per order), which sell out in a matter of minutes, and the group discounts on General Release conference tickets where we do 10 tickets for the price of 9. To ensure you hear about the Early Bird tickets make sure you are part of our Slack channel and receive our newsletter.
Can I change the name or other details on my tickets?
Yes, but only the person who purchased the ticket can make these changes on Eventbrite. You are free to change your ticket details up to two days before the conference, including name, title, etc. Please make sure these details are correct as they will be what we show on your badge! Just login to Eventbrite and make the changes, following these instructions. If you can't reach the person who purchased the ticket in order to get them to change the information please contact us on tickets@mindtheproduct.com and we will help you make the updates.
Can I get a refund?
We offer a full refund up to one month before the conference. Simply log in to Eventbrite and request the refund following these instructions. As with changes, only the person who purchased the tickets can request a refund.
Can I pay by invoice?
As we are a small team we only offer payment by invoice if you are buying 5 tickets or more due to the additional overhead. Early Bird conference tickets cannot be purchased by invoice. Please also note that no tickets are held/issued until payment of the invoice has been received. Request to pay by invoice by emailing tickets@mindtheproduct.com

Tickets are not held until payment has been made – there are no exceptions to this.
We cannot agree to any terms and conditions associated with Purchase Order numbers or other supplier agreements.
We do not fill in supplier detail forms for ticket invoices – if you cannot find details you require on our website – please ask.
Frequently Asked Questions | Terms & Conditions | Code of Conduct | Privacy Policy