Description
PLEASE NOTE: prices are in US dollars
---
Mind the Product comes to AsiaPac!
After running the world's largest product management conferences in London and San Francisco we're thrilled to be bringing our unique event, full of inspiration and learning, to Asia-Pacific, with our first conference in Singapore!
Mind the Product (#mtpcon) is the product management conference where we bring together product leaders from around the world to explore the intersection of design, technology, and business - inspiring you to build better products.
#mtpcon is for passionate product managers of all levels of experience and we hope this new conference, taking place at the beautiful Victoria Theatre in the heart of Singapore, will bring together product people from across South East Asia as well as China, Australia, New Zealand, Japan, and beyond!
Watch this video to see what past attendees have to say about #mtpcon and why you need to be there!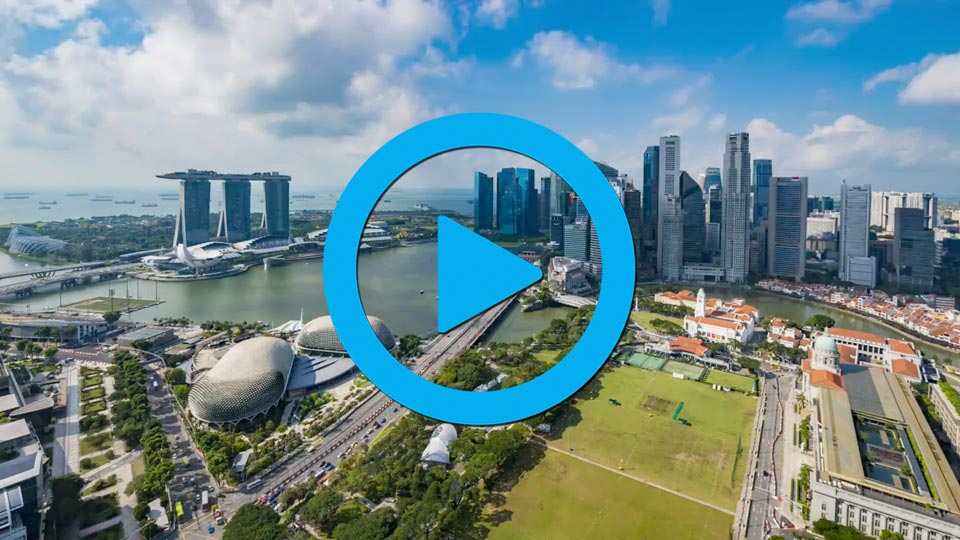 "It's been incredible to see the growth of this community to over 155 cities around the world, including a dozen cities all over Asia Pacific, so we're thrilled to bring our conference to Singapore to connect and build on that passionate community."
- Martin Eriksson, Co-Founder and Chairman of Mind the Product
---
The Speakers
We've announced the first of our speakers and will share new on the rest very soon.
John Maeda, Global Head of Computational Design + Inclusion at Automattic
John is spearheading a new convergence across the design + technology industries, currently at Automattic (the company behind Wordpress), and previously as Design Partner at Kleiner Perkins Caufield & Byers (KPCB), a world-leading venture capital firm. An internationally recognized speaker and author, his books include The Laws of Simplicity, Creative Code and Redesigning Leadership. John draws on his diverse background as an MIT trained engineer, award-winning designer, and executive leader to help businesses and creatives push the boundaries of innovation in their markets and fields.
John also serves on the Board of Directors for wireless hi-fi innovator Sonos and the global advertising firm Wieden+Kennedy. Prior to his work in industry, he was a tenured research professor at the MIT Media Laboratory and 16th President of the Rhode Island School of Design.
Jen Dante, Head of Product for Payroll at Square
Jen is responsible for the payroll products at Square. Previously she led Enterprise AR/VR products at Google and was the Director of Product Innovation at Netflix where she led innovation across a spectrum of product areas from acquisition to kids. She has held senior product leadership roles at Symantec and eBay. She approaches innovation from a deeply data-driven perspective, and believes the best way for a business to maximize profit is to lean into risk and commit to experimentation.

Jeff Gothelf, Author of Sense and Respond & Lean UX
Jeff helps organizations and executives build the cultures that build better products. He is the co-author of the award-winning book Lean UX and the Harvard Business Review Press book Sense & Respond. He works as a coach, consultant, and keynote speaker helping companies bridge the gaps between business agility, digital transformation, product management, and human-centred design. Most recently Jeff co-founded Sense & Respond Press, a publishing house for practical business books for busy executives.
Amanda Richardson, CEO of Rabbit
Amanda is the CEO at Rabbit, which transforms watching TV, movies, and videos online into a shared and social experience. Before joining Rabbit, Amanda was Chief Data & Strategy Officer at HotelTonight, the leading mobile app for last-minute hotel bookings, where she led data analytics, corporate strategy, and data engineering to create and execute data-driven growth strategies. During her time at HotelTonight, the company grew exponentially with triple the number of app downloads and five times the amount of revenue growth. She also spent three years as VP Product at HotelTonight and has held product leadership roles at Prezi, Snagajob, and Eclipsys.
Kenneth Chin, CPO Seek Asia
Ken leads the product team at SEEK Asia with the mission of improving people's lives through better careers and helping organisations hire great talent. Headquartered in Kuala Lumpur, Malaysia, the company operates the JobStreet and JobsDB brands helping hundreds of millions of job seekers in seven markets across Asia to find employment and pursue their passion.
Prior to SEEK Asia, Ken was the Product Director and founding member of the London office of BCG Digital Ventures and consulted to large corporate clients in Europe on product strategy, startups, disruptive innovation and digital transformation. Ken developed his product management career over nine years at eBay in both Sydney and London, where he became Head of Product Management for the European Product Development Group. He started his career as a software developer, founded a digital media agency in the mid 90's and has held various roles in marketing, eCommerce, business management and sales.
Sherif Mansour, Distinguished Product Manager at Atlassian
Sherif has been in software development for over 15 years. He is currently a Distinguished Product Manager for Atlassian. During his career at Atlassian he was, among other things, responsible for Confluence, a popular content collaboration tool for teams. Most recently, he spends most of his days trying to solve problems across all of Atlassian's cloud products. Sherif also played a key role in developing new products at Atlassian such as Stride, Team Calendars, and Confluence Questions. Sherif thinks building simple products is hard and so is writing a simple, short bio.
Kaia Lai, Head of Product Marketing at Grab
Kaia Lai is the Head of Product Marketing at Grab, where she leads product marketing in transport, food, delivery, financial services, payments and rewards across Southeast Asia. Before that she was a consultant with Bain working with consumer goods and retail, interned at Sonos during her MBA, and led Marketing and Communications at Sambazon.

Colin Pal, VP Product at Photobook
Since stumbling into Product Management almost 10 years ago, Colin has been in love with all things product related. In his day job, he is based out of Malaysia where he leads the Product team at Photobook Worldwide. Outside of work, his passion projects are PM Huddle, a meetup group for product managers of which he was part of the founding team and Agile Malaysia, a meetup group for agile development practitioners which he serves on the organising committee.
Silvia Thom, Senior Director of Product at Zalora
Silvia is the Regional Director of Product Management at Zalora – Asia's leading online fashion destination. Together with her team, she oversees Zalora's customer-facing products such as the websites and an Android and iOS app but also internal systems used by Operations & Logistics, Customer Service and Buying.
Before working for Zalora, Silvia headed the Product Team at Glossybox, a beauty subscription service and was the Country Manager for Japan at Sellaband, a music crowd-funding platform. Silvia is a native German who loves to travel and experience different cultures. She was based in Berlin, London, Madrid and Tokyo before moving to Singapore at the beginning of 2013.
Renato Silva, Director of Product at Tencent
Renato has been heading product for Tencent in Thailand and is part of the team responsible for making the JOOX music app launch one of the most successful app launches in that market to date. Before Tencent he was heading product and building teams for a major media group in his native Brazil, for digital agencies, for his own start-ups, lecturing and struggling while trying to become a professional podcaster back in 2006. Nowadays most of his time is spent figuring out ways to use his own cross-cultural experiences in Europe, Latin America and Asia to power creative thinking and foster innovation in teams spread across 7 countries.
François Le Nguyen, Company Building Lead, Entrepreneur First
François is the Company Building Lead for Entrepreneur First (EF) in Singapore. EF invests time and money in the world's most talented and ambitious individuals, helping them to find a co-founder, develop an idea, and start a company. So far, EF has helped 1,000+ people create 200+ companies, worth a combined $1.5 billion USD. Prior to EF, he was a Product Manager at Holmusk, TradeGecko, and Lightspeed POS. François also teaches workshops and bootcamps on Product Management at General Assembly in Singapore.
---
The Workshops (SOLD OUT)
The day before the conference, on 25th March, we will also be running a limited number of deep-dive full-day workshops to help you level up your product management skills! You can find more information & get your tickets here. (SOLD OUT)

Workshop + Conference = Separate tickets
All tickets are completely separate. Conference tickets do NOT give you access to a workshop, nor does a workshop ticket give you access to the conference.
---
Why you should attend #mtpcon Singapore
Here are five great reasons why you should join us at Mind the Product Singapore, and it's not just about the coffee:
1. It's the biggest and best product conference in AsiaPac
Mind the Product Singapore is expected to bring together 600 passionate product people into one space on one day. There's no bigger event dedicated to product in this part of the world. Not only is our crowd the biggest, but we draw the greatest names in product too.
2. Hear real, practical advice you can put to work the next day as well as inspirational ideas on the future of product development & design
We think that a balance is important for a great day of learning. Our speakers are visionaries for the future of product, but they've also got tons of real experience under their belts to pass onto you.
3. Network with a conference full of passionate peers over free lunch and great coffee
OK, so it's a little bit about the coffee. We take care of you all day with plenty to chow down on while you discuss everything you've seen and heard. One of the best bits about Mind the Product is that we offer a single-track experience. No matter who you bump into, you've got the same interesting things to talk about.
4. Build a real community with your product tribe
Mind the Product isn't just a conference; it's a round-the-year blog and community with chapters in 155+ cities around the world that's dedicated to building a tribe around the art of product. We want product people around the world to come to meet with us and each other, so that we can all become the best in our field and move our discipline forward.
5. Enjoy the industry party of the year for great food and free-flowing drinks & conversation
Getting together with your industry peers should not just be inspiring and educational, but good fun. We don't hold back on putting on an excellent party (with an open bar and some delicious food) to keep the conversation flowing and help you to build great connections with your product community.
To learn more and keep up to date visit www.mindtheproduct.com/mtpcon/singapore
---
Frequently Asked Questions
Do you offer discounts for students, startups, non-profits, etc?
The only discounts we offer are for Early Bird conference tickets (limit of one ticket per order), which sell out in a matter of minutes, and the group discounts on General Release conference tickets where we do 10 tickets for the price of 9. To ensure you hear about the Early Bird tickets make sure you are part of our Slack channel and receive our newsletter.
Can I change the name or other details on my tickets?
Yes, but only the person who purchased the ticket can make these changes on Eventbrite. You are free to change your ticket details up to two days before the conference, including name, title, etc. Please make sure these details are correct as they will be what we show on your badge! Just login to Eventbrite and make the changes, following these instructions. If you can't reach the person who purchased the ticket in order to get them to change the information please contact us on tickets@mindtheproduct.com and we will help you make the updates.
Can I get a refund?
We offer a full refund up to one month before the conference. Simply log in to Eventbrite and request the refund following these instructions. As with changes, only the person who purchased the tickets can request a refund.
Can I pay by invoice?
As we are a small team we only offer payment by invoice if you are buying 5 tickets or more due to the additional overhead. Early Bird conference tickets cannot be purchased by invoice. Please also note that no tickets are held/issued until payment of the invoice has been received. Request to pay by invoice by emailing tickets@mindtheproduct.com

Tickets are not held until payment has been made – there are no exceptions to this.
We cannot agree to any terms and conditions associated with Purchase Order numbers or other supplier agreements.
We do not fill in supplier detail forms for ticket invoices – if you cannot find details you require on our website – please ask.
Frequently Asked Questions | Terms & Conditions | Code of Conduct | Privacy Policy