Sales Have Ended
Ticket sales have ended
Don't forget to grab a place at the workshops the day before! For more details see https://mtpcon-sf-2017-workshops.eventbrite.com
Sales Have Ended
Ticket sales have ended
Don't forget to grab a place at the workshops the day before! For more details see https://mtpcon-sf-2017-workshops.eventbrite.com
Description
Tickets are almost sold out so don't wait - snap yours up today!
Mind the Product is THE product management conference - we bring together product leaders from around the world to explore the intersection of design, technology and business, inspiring you to build better products.
Watch the recap from 2016 to see what our audience and speakers have to say: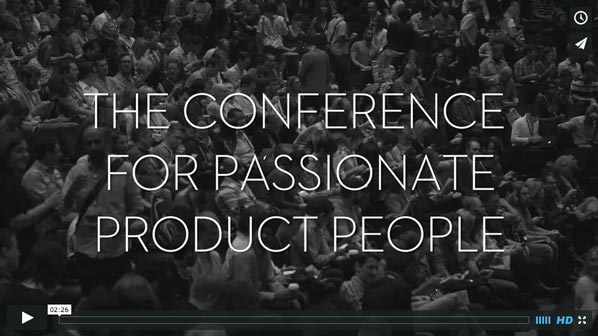 Speakers
Josh Elman, Partner, Greylock
Josh is a Partner at Greylock, a leading silicon valley venture capital firm. Before becoming an investor Josh spent 15 years in product and engineering roles at leading companies in social, commerce, and media. He was the product lead for growth and relevance at Twitter, growing Twitter's active user base by nearly 10x. Prior to Twitter, Josh worked on the platform at Facebook and led the launch of Facebook Connect. Josh was an early employee at LinkedIn and helped establish early models for user growth and launched v1 of LinkedIn Jobs. Josh also held roles leading product management for Zazzle, and product and engineering for RealJukebox and RealPlayer at RealNetworks.
Josh currently serves on the boards of Medium, Discord, Musical.ly (observer), Life On Air (makers of Houseparty), and Operator. Josh also works closely with our investments in Nextdoor and Whosay. Josh led Greylock's investment in SmartThings (acquired by Samsung in 2014) and Jelly (acquired by Pinterest in 2017).


Janice Fraser, SVP, Bionic
Janice is a serial entrepreneur and a globally recognized expert on the management practices needed to support innovation at scale. Her clients have included the Obama White House, Proctor & Gamble, Lyft, and the Navy Seals Training Command. Fraser currently serves as SVP at Bionic, where she installs entrepreneurship and venture capital as forms of growth management in Fortune 100 companies, which enables them to launch new billion-dollar businesses. Previously, Fraser was Director of Innovation and Transformation at Pivotal and she has founded and served as CEO for several startups, including Luxr, an early Lean Startup firm, and Adaptive Path, the world's first User Experience firm.


Aparna Chennapragada, Director of Product Management, Google
Aparna Chennapragada is a Director of Product Management at Google and Technical Assistant (TA) to the CEO. She most recently led the product development of Google Now, a digital assistant that proactively brings information to you through the day. Having led multiple efforts across Google Search and YouTube over the years, she is excited about the potential of AI and algorithms in powering useful everyday products. Aparna has over 15 years of experience in the tech industry, as a computer scientist, engineer, and product leader, starting with helping build the world's first content delivery services at Akamai technologies.
Caitlin Kalinowski, Head of Product Design, Oculus
Caitlin is the Head of Product Design Engineering at Oculus, the team responsible for the mechanical architecture and product design engineering of the Oculus Rift and Touch products. Before working at Oculus, Caitlin was a technical lead at Apple on the Mac Pro and MacBook Air lines, and was part of the original unibody Macbook Pro team. She received her BS in Mechanical Engineering from Stanford University. Caitlin believes in staying focused on holistic user experience when making product decisions.
Jeff Gothelf & Josh Seiden, Co-Authors of Sense & Respond and Lean UX
Jeff and Josh are experienced digital product design leaders, and co-authors of Lean UX: Applying Lean Principles to Improve User Experience and Sense & Respond, How Successful Organizations Listen to Customers and Create New Products Continuously. Jeff has worked in various roles and leadership positions at iXL, Fidelity, AOL, WebTrends, and TheLadders. Most recently Jeff co-founded Neo Innovation (sold to Pivotal Labs) in New York City and helped build it into one of the most recognized brands in modern product strategy, development and design. Josh is a designer, author, coach, and product leader who has been creating digital products and services for more than 25 years including at Cooper at Luxr.
Nate Walkingshaw, Author and CXO Pluralsight
Nate started his first company in 2004 where he revolutionized medical evacuation with Paraslyde, later acquired by Stryker Medical. In 2011, Nate left Stryker to build Brightface, a product development company that focused on mobile and web applications including Cycleface which was acquired by Strava, the #1 fitness app for endurance athletes. Nate then became the Chief of Research and Innovation at Tanner Labs, where he built O.C. Tanner's first human-centered product development team. In January 2015 Nate was named the Chief Product Officer for Pluralsight, the largest providers of online technology learning, where he built a user centered product team, and in February 2016 Nate's role expanded to Chief Experience Office to also oversee Development, Content, and Product Marketing. He is also the co-author of Product Leadership: How Top Product Leaders Launch Great Products and Build Successful Teams(O'Reilly 2017).


Dave Wascha, CPO Photobox
Dave is the Chief Product Officer at PhotoBox, Europe's leading personalised product printing company. Prior to this Dave ran product at Travelex and Moo.com, and spent 14 years at Microsoft in Seattle and in London product managing a wide variety of products including web browsers, developer tools, enterprise application integration (EAI) software, operating systems, online shopping and travel and web search.


Janna Bastow, CEO & Co-Founder, ProdPad
Janna is the CEO and co-founder of ProdPad, product management and roadmapping software for product people, an international speaker, as well as co-founder of Mind the Product. Prior to starting these ventures, she led product initiatives at several startups in London and Montreal, and is actively involved in furthering the craft of product management through mentoring, consulting and training. She often starts and stops conversations with the question: "What problem are you trying to solve?"


Melissa Perri, Author and Founder ProdUX Labs
Melissa Perri is a Product Manager, UX Designer, and speaker based in New York City. As the CEO of ProdUX Labs, Melissa does strategy and training for product management teams globally. As a practitioner and a coach, Melissa enjoys finding the best processes for her clients while tackling their toughest product problems with the team. Her clients have included Spotify, Rovio, Valtech, Plated, Wayra UK, and Levo League and before becoming a consultant, Melissa worked as a Product Manager and UX Designer at Barclays Capital, OpenSky, Capital IQ, and Conductor. She is currently writing about her experience in The Build Trap: How Effective Product Management Creates Real Value (O'Reilly 2017).
Zenka, Virtual Reality & Sculpture Artist
Jenny Carden (aka Zenka) is an artist and futurist. She will be speaking about the disruptive (and exciting) tech revolutions that will impact product development for the next decade and beyond. Her augmented reality work and sculptures show us how we can leverage our unique place in history and prepare mentally for a future of fast change. Her art is held in the collections of companies like Delta Airlines, Survios, Merge, Senetics, StarVR and River Studios. Zenka graduated from Northwestern University with a Bachelor's of Science and honors in film. She moved into internet technology at Akamai where she managed the streaming department and focused on developing interactive media software before leaving to start her own web development company. She is now dedicating her life to creating art for the galactic age.
Why you should attend
Here are five great reasons why you should join us at Mind the Product San Francisco, and it's not just about the coffee:
1. It's the biggest product conference in the world
Mind the Product San Francisco 2016 brought together 1,200 passionate product people into one space on one day and we expect 1,500 in 2017. There's no bigger event dedicated to product out there. Not only is our crowd the biggest, but we draw the greatest names in product too.
2. Hear real, practical advice you can put to work the next day as well as inspirational ideas on the future of product development and design
We think that a balance is important for a great day of learning. Our speakers are visionaries for the future of product, but they've also got tons of real experience under their belts to pass onto you.
3. Network with a conference full of passionate peers to network with over free lunch and great coffee
OK, so it's a little bit about the coffee. We take care of you all day with plenty to chow down on while you discuss everything you've seen and heard. One of the best bits about Mind the Product is that we offer a single-track experience. No matter who you bump into, you've got the same interesting things to talk about.
4. Build a real community with your product tribe
Mind the Product isn't just a conference; it's a round-the-year blog and community that's dedicated to building a tribe around the art of product. We want product people around the world to come to meet with us and each other, so that we can all become the best in our field and move our discipline forward.
5. Enjoy the industry party of the year for free flowing drinks & conversation
Getting together with your industry peers should not just be inspiring and educational, but good fun. We don't hold back on putting on an excellent party (with an open bar) to keep the conversation flowing and help you to build great connections with your product community.


Frequently Asked Questions
Can I change the name or other details on my tickets?
Yes, you are free to change your ticket details up to two weeks before the conference, including name, title, etc. Please do make sure these details are correct as they will be what we show on your badge! Just log in to eventbrite and make the changes, following these instructions.
Can I get a refund?
We offer a full refund up to one month before the conference. Simply log in to eventbrite and request the refund following these instructions.
Can I pay by invoice?
As we are a small team we only offer payment by invoice if you are buying 5 tickets or more due to the additional overhead. Please also note no tickets are held/issued until payment of the invoice has been received. Request to pay by invoice by emailing tickets@mindtheproduct.com