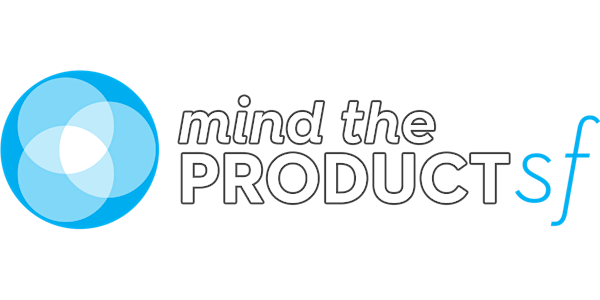 Mind the Product San Francisco 2016
When and where
Location
Davies Symphony Hall 201 Van Ness Avenue San Francisco, CA 94102
Description
SOLD OUT - JOIN THE WAITING LIST FOR A CHANCE AT LAST MINUTE CANCELLATIONS
Mind the Product is THE product management conference, and it's finally coming to San Francisco. We bring together product leaders from around the world to explore the intersection of design, technology and business, inspiring you to build better products.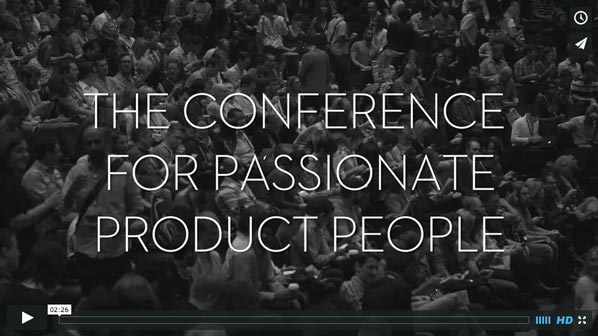 Here are five great reasons why you should join us at Mind the Product San Francisco, and it's not just about the coffee:
1. It's the biggest product conference in the world
Mind the Product San Francisco 2015 brought together 650 passionate product people into one space on one day and we expect over 1,000 in 2016. There's no bigger event dedicated to product out there. Not only is our crowd the biggest, but we draw the greatest names in product too.
2. Hear real, practical advice you can put to work the next day as well as inspirational ideas on the future of product development and design
We think that a balance is important for a great day of learning. Our speakers are visionaries for the future of product, but they've also got tons of real experience under their belts to pass onto you.
3. Network with a conference full of passionate peers to network with over free lunch and great coffee
OK, so it's a little bit about the coffee. We take care of you all day with plenty to chow down on while you discuss everything you've seen and heard. One of the best bits about Mind the Product is that we offer a single-track experience. No matter who you bump into, you've got the same interesting things to talk about.
4. Build a real community with your product tribe
Mind the Product isn't just a conference; it's a round-the-year blog and community that's dedicated to building a tribe around the art of product. We want product people around the world to come to meet with us and each other, so that we can all become the best in our field and move our discipline forward.
5. Enjoy the industry party of the year for free flowing drinks & conversation
Getting together with your industry peers should not just be inspiring and educational, but good fun. We don't hold back on putting on an excellent party (with an open bar) to keep the conversation flowing and help you to build great connections with your product community.
Speakers
Ken Norton
Ken is a product partner at Google Ventures where he advises startups on product management. Prior to joining Google Ventures, Ken was a group product manager at Google where he led product initiatives for Docs, Calendar, Google Mobile Maps, and Google+. Ken joined Google in 2006 with the acquisition of JotSpot, where he was vice president of products. Before JotSpot, Ken led product management at Yahoo Search. Back in the day when he was a software engineer, he was one of the first 50 employees of CNET and the founding CTO of Snap (which became NBC Internet). Ken has written extensively about the craft of product management, is an inventor of more than twenty patents, and a competitive cyclist.


Maria Giudice
Maria Giudice is the VP of Experience Design at Autodesk where she focuses on unifying the customer experience of all of their 100+ products, and ensuring that the customer remains at the center as they build new products. In 1997 Maria founded the award winning interactive design firm Hot Studio which she led as CEO till it's acquisition by Facebook, where she led the platform design team as a product design director before joining Autodesk. She is also the co-author and designer of several award-winning books, including Rise of the DEO: Leadership by Design, Elements of Web Design and Web Design Essentials. In 2012, Maria was named an AIGA Fellow in recognition for her impact in raising the standards of excellence and conduct within the design community.


Scott Belsky
Scott Belsky is an entrepreneur, author, investor, and currently serves as Adobe's Vice President of Products and Head of Behance, the leading online platform for creatives to showcase and discover creative work which Scott co-founded in 2006. Millions of people use Behance to display their portfolios, as well as track and find top talent across the creative industries.
Scott is also the author of the international bestselling book Making Ideas Happen. In 2010, Scott was included in Fast Company's list of "100 Most Creative People in Business." He also serves as an advisor and investor in several early-stage companies including Pinterest, Uber, and Warby Parker. He serves on Cornell University's Entrepreneurship Advisory Council and the Board of Trustees for the Smithsonian Cooper-Hewitt National Design Museum.
Peter Merholz
Peter Merholz co-founded Adaptive Path in 2001, perhaps the world's premier firm dedicated to user experience. He was instrumental in AP's growth from a small boutique firm to a renowned international consultancy. More recently, he led the global design team at Groupon, including product/UX, marketing, and brand design where he doubled the team from 30 to 60, and was instrumental in the first redesign of Groupon.com since the company launched. He's also worked with OpenTable and Jawbone. He is currently co-authoring a book on building in-house design organizations.
Peter is also perhaps most (in)famous for coining the word "blog" in 1999. Really. In the OED and everything. Since then, he's been blogging continuously at peterme.com.
Abby Covert
Abby is an independent information architect in New York City. She specializes in delivering a collaborative information architecture process and teaching those that she works with along the way. She speaks and writes under the pseudonym Abby the IA, focusing on sharing information architecture content with those working within the design and technology communities. She is the author of How to Make Sense of Any Mess, a book about information architecture for everybody.
She teaches information architecture at The School of Visual Arts. She is also the current president of the Information Architecture Institute, a global non-profit membership organization focused on empowering IA leadership, currently serving members in 73 countries.
Des Traynor
Des Traynor is the co-founder and Chief Strategy Officer at Intercom. Founded in 2011, Intercom is a simple, personal messaging service for businesses and their customers integrating marketing, product, support and sales communication. At Intercom, Des works with customers on a daily basis and through these interactions he gains valuable insights that help influence Intercom's product roadmap and product strategy. Prior to Intercom, Des was a co-founder of Exceptional, which was acquired and is now part of Rackspace. Des also writes for Intercom's blog and is a regular conference speaker on topics such as product strategy, UX design, customer experience, and the business of start-ups.
Nathalie Nahai
Nathalie Nahai is the Web Psychologist and best-selling author of Webs Of Influence: The Psychology Of Online Persuasion. Having coined the term "web psychology" in 2011 as "the empirical study of how our online environments influence our attitudes and behaviours", Nathalie gives talks and masterclasses on the subject around the world for clients including eBay, Pfizer, Moz, Lund University, Harvard Business Review, Unilever and Google. As well as appearing on national TV and radio, Nathalie has written for national publications and is a resident columnist at Marketing Week as well as the host of the Guardian's Tech Weekly podcast. She is currently writing her second book.
Laura Klein
Laura fell in love with technology when she saw her first user research session in 1995. Since then, she's worked as an engineer, UX designer, and product manager at both startups and large companies in Silicon Valley. She is the author of UX For Lean Startups (O'Reilly '13) and Design for Voice Interfaces (O'Reilly '15) and her product management book, Build Better Products (Rosenfeld '16) will be coming out later this year. She currently trains and coaches product teams that want to improve their research, UX, and product development processes.
Ashwini Asokan
Ashwini is the Co-founder & CEO of Mad Street Den, a cloud platform that combines Artificial Intelligence and Computer Vision to help customers deliver exciting new experiences for their consumers, and Mad Street Labs, a User Experience thinktank. Before she left California to start Mad Street in her native India, she led the mobile experience team at Intel Labs, working with designers, anthropologists and software engineers to explore the future of mobile technology.
Don't miss the product conference of the year!
Mind the Product is a one-day, one-track conference, with 9 inspiring speakers throughout the day. You'll also get a free lunch included, access to the exclusive afterparty, and several coffee-fueled breaks to network with fellow product people.
If you want to level up your product management skills, make sure to add on one of our pre-conference workshops (SOLD OUT)!
Frequently Asked Questions
Can I change the name or other details on my tickets?
Yes, you are free to change your ticket details up to two weeks before the conference, including name, title, etc. Please do make sure these details are correct as they will be what we show on your badge! Just log in to eventbrite and make the changes, following these instructions.

Can I get a refund?
We offer a full refund up to one month before the conference. Simply log in to eventbrite and request the refund following these instructions.

Can I pay by invoice?
As we are a small team we only offer payment by invoice if you are buying 5 tickets or more due to the additional overhead. Please also note no tickets are held/issued until payment of the invoice has been received. Request to pay by invoice by emailing tickets@mindtheproduct.com