About this Event
Have you been asking yourself these questions?:
How do I find balance?
How do I find my purpose and passions?
How do I become more intentional and build more discipline?
If you answered YES to any of these questions, then this event is just for you.
Join us July 7th in Charlotte, NC as we partner with SweatNET for our fourth Women's Wellness Pop-Up event!
Prepare to be guided by one of the best local therapists in town as we work together through our professionally-curated journal assignments that will help you gain:
more love & less stress,
more fulfillment & fewer setbacks, and
more acceptance & less uncertainty.
Guests should bring:
Yoga mat
Journal to write in
Open mind and heart
Guests will leave with:
A concrete action plan to help you reach your potential
Direct access to your local wellness professional
A newfound sisterhood and support group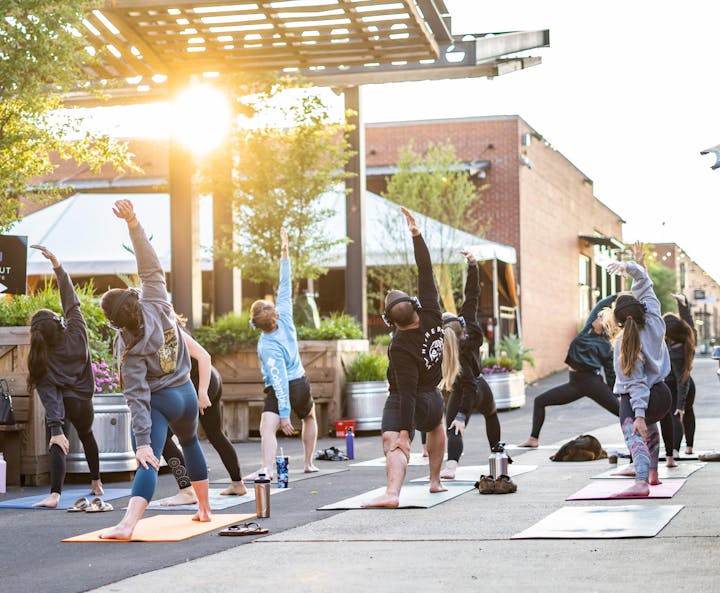 Here's what you can expect:
Find balance in your life with our Mind the GAHP 'Balanced Best Life' Activity
Relax and release during our yoga session
Learn how to calm anxiety, and stress with our breathing & mindfulness exercises
Anonymous Q&A with on-site therapist
PROUDLY SPONSORED BY Rise Bar, Uncle Funky's Daughter, and Ampro Pro Style!
+PRO TIP: Get your tickets early! This event is expected to sell out quickly. Doors open at 10:45.