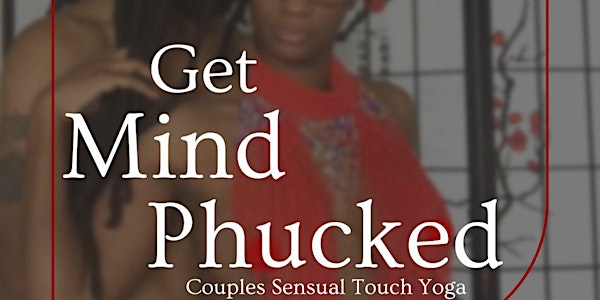 Mind Phucked: Couples Sensual Touch "Yoga"
Get Intimicized with Mind Phucked, a couples sensual touch yoga class!
When and where
Location
The Space at Norches Hull Street Rd North Chesterfield, VA 23235
About this event
First premiered in Atlanta GA, I'm bringing Mind Phucked home to VA!!!
FAQs
How is this different from your Couples Mindfulness Yoga class?Mind Phucked takes a more purposed walk through the main seven chakras of the body, while focusing on being more sensual. Our weekly mindfulness yoga is most powerful for realigning couples in their everyday endeavors while building communication skills.
Are we naked during this class?NO! Everyone should wear comfortable workout clothes or those of stretchy material, as we will be stretching. on the floor and moving frequently.
Do I need to have yoga experience?Nope! All you need is to have an open mind and heart, your partner, and a mat (unless you rent/purchase one).
Can we schedule personal/one-on-one classes?Yes! Individual couple sessions can be scheduled at Loveandintimacy101.com.
My question is not listed. How can I contact Coach Kay?Coach Kay can be reached at info@loveandintimacy101.com or 804-967-4551.