Mind Matters: The Challenges of Mental Illness & Substance Abuse after Pris...
Description
ABOUT MIND MATTERS:
A large number of the men and women who fill Michigan's prison system suffer from mental health problems, including addiction to alcohol and other drugs. Those who are interested in effectively serving this population must be equipped to address these issues. Join us as we hear from the leading experts in these fields. Let's increase our effectiveness as we work together to keep them Out4Life. Register for this informative event today!
Registration begins at 8:30am. A continental breakfast will be available.
Read about our speakers - Joy D. Calloway, MHSA, MBA and Dr. Benjamin A. Jones, PhD
PRESENTING ON MENTAL ILLNESS: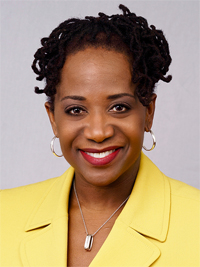 JOY D. CALLOWAY, MHSA, MBA
Joy D. Calloway is a charismatic, transformational leader with 24 years professional health care and human resources experience. Ms. Calloway currently serves as President and Chief Executive Officer of New Center Community Mental Health Services in Detroit, MI. Preceding this role, Ms. Calloway was Associate Vice President for Community and Rural Network Development for St. Joseph Mercy Oakland hospital, Executive Director of Metro Healthcare Services, Inc., a non-profit healthcare financing entity in Detroit, and founding Chief Executive Officer of Oakland Primary Health Services, Inc. (OPHS), the first and only federally-qualified primary care health facility servicing low-income and medically underserved populations in Oakland County. For nearly four years, Ms. Calloway managed a large, community-based, multi-practice health center within the Henry Ford Health System. Under her direction, the health center became System-renowned for its programmatic, cultural and financial "turnaround."
Ms. Calloway earned degrees from the University of Michigan in Organizational Psychology (BA), Health Services Management/Policy (MHSA) and Human Resources (MBA). She complimented her collegiate education with active involvement and leadership in a number of community service and civic activities. She remains very active with her alma mater, where she mentors and precepts young professionals, helping them navigate through their collegiate, graduate and career choices.
Ms. Calloway has worked in a variety of settings – management consulting, employee benefits management and health care operations and has developed an impressive skillset. Having worked in large, multi-national corporations such as Baxter International and the Kmart Corporation, as well as small, privately held firms, Ms. Calloway has vast knowledge of the inner-workings of corporate settings. Ms. Calloway also spent a year developing her own firm which specializes in providing strategic planning and group process consultative services to businesses. In this capacity she continues to consult within various industries, including automotive, construction, academia, social justice/civil rights, food services, health care, liturgical and municipal, where she is particularly fond of group facilitation and retreat presentation.
Ms. Calloway is an active member of the National Association of Health Services Executives (Detroit Chapter) and Delta Sigma Theta Sorority, Inc. (Southfield Alumnae Chapter). She is a graduate of both Leadership HFHS, a year-long development program for high potential leaders within Henry Ford Health System and Leadership Oakland, a similar program for professionals working in Oakland County. She has also completed both Trinity Health's Strategic Leadership Program and the Detroit Regional Chamber's Leadership Detroit program (Class XXXI – the best class!). Ms. Calloway served on the board of Directors for Lighthouse Emergency Services, where she was also Program Committee Chairperson. A 2011 inductee into the Who's Who in Black Detroit publication, Ms. Calloway was also inducted into the Michigan Chronicle's Woman of Excellence community in 2014. Currently, she serves on Molina Health Care's Bridge to Access Committee, SE Michigan Area Health Education Center's Committee Advisory Board, Blue Cross Blue Shield Michigan's Healthcare Integration Advisory Council and the Epilepsy Foundation of Michigan.
Ms. Calloway makes free time to enjoy: her Girls' Night Out club, playing Scrabble with her mom, "Face Timing" with her daughter Vashti (a freshman at Hampton University), shopping, and traveling.
PRESENTING ON SUBSTANCE ABUSE: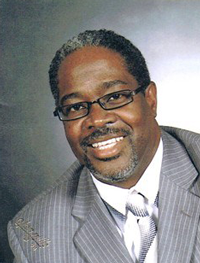 DR. BENJAMIN A. JONES, PhD
Benjamin A. Jones, PhD, has worked in the field of substance use prevention, treatment, recovery and advocacy for 38 years and has been the President and CEO of the National Council on Alcoholism and Drug Dependence/Greater Detroit Area (NCADD/GDA) for 20 years. Ordained by the Pentecostal Churches of the apostolic Faith, Dr. Jones is also the Pastor of the Nehemiah's Temple of the Apostolic Faith.
With thirty-eight years in the substance use disorder field, Dr. Jones is a veteran Therapist, Prevention Specialist, workshop presenter, trainer, and administrator. He received his initial training from the Detroit Institute of Addiction Research and Training (DIART). Thereafter, Ben obtained his BA from Wayne State University, and a Master of Social Work degree from the University of Michigan. In September 2013, Dr. Jones earned his PhD in Human Services from Capella University. His dissertation research topic was "Spirituality as a Positive Predictor of Coping with Stress for People in Recovery from Alcohol and Other Drug Addiction." He is also a graduate of the Detroit Chamber's Leadership Detroit program, Class XXVIII.
Having developed and facilitated hundreds of workshops and presentations for thousands of attendees, Dr. Jones has been heralded for his insightful and relevant substance use disorder acumen. He was selected to be a member of a national panel of experts tasked to address the stigma domain in the Center for Substance Abuse Treatment's National Treatment Plan. He has also served as a member of CSAT'S Recovery Month's National Planning Partners and as a federal grant reviewer for SAMHSA.
Furthermore, Dr. Jones has been on the Board of Directors of the NCADD, Inc. and he has also served as the president of the Professional Association of Council Executives, both of which are national in scope. Also, he previously served as the chair for the Alliance of Agency Executives for United Way of Southeastern Michigan, and the co-chair for the Prevention Coalition of Southeaster Michigan. Dr. Jones serves on many other human service boards and on substance use prevention, treatment and recovery coalitions
Date and Time
Location
The Salvation Army Eastern Divisional Headquarters
16130 Northland Dr
Room D
Southfield, MI 48075