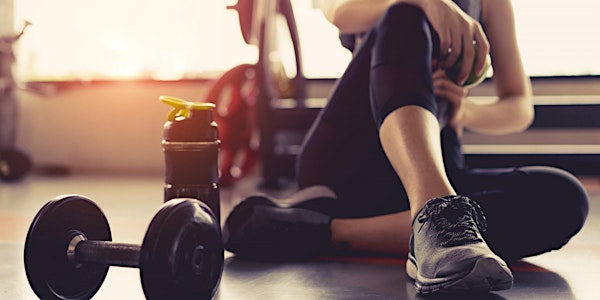 Mind Games of Exercise Webinar with Nicole Porter
Learn how you can manage a realistic, effective, and healthy fitness program while avoiding a physical and mental roller coaster.
About this event
Join us for The Mind Games of Exercise, one in a series of free virtual webinars presented in partnership with Nicole Porter, Stress Coach and Wellness Educator, designed to engage, empower and provide lifestyle tools for a quality mindset and overall health. Too little exercise can impair your immune system. Too much can stress out your body, imbalance hormones, and negatively impact cognitive health. In this insightful and information-packed webinar, Nicole explains how today's busy professional can manage a realistic, effective, and healthy fitness program while avoiding the physical and mental roller coaster so often associated with diet and exercise trends.
The one-hour webinar is free and open to anyone interested in improving their well-being. Registrants will receive a Zoom link prior to the event.
The webinar series is presented by North Texas Healthy Communities, a well-being arm of Texas Health that implements Blue Zones Project in Fort Worth and other wellness initiatives in North Texas.
About Nicole Porter Wellness: Nicole Porter Wellness helps busy professionals understand The Hidden Stress Framework and overcome The Top 10 Unhealthy Habits preventing optimal health, mindset and productivity. NPW offers stress and wellness seminars, online courses, and private and group coaching, designed to explain how today's working professional typically struggles with 10 daily habits that chronically stress out the body and mind, contributing to common health complaints like weight gain, fatigue, poor sleep, sugar cravings, digestive issues, hormone imbalance, low sex drive, anxiety, low productivity and more.
To learn more about Nicole Porter, visit www.nicoleporterwellness.com.