Actions and Detail Panel
MIND - BODY - SOUL / Women's Conference May 11th-15th 2017
Thu, May 11, 2017, 5:00 PM – Mon, May 15, 2017, 8:00 PM EDT
Event Information
Location
Daytona Beach
Daytona Beach, FL
Description
UPDATE 3/18 : With our sponsors - for a limited time only purchase your one conference ticket and get a second ticket Free ! We want everyone to benefit from this amazing conference here in Daytona beach !
Your Free ticket will be sent to your e-mail address .
Those that have already purchased their tickets will also recieve 1 Free ticket for every one they purchased to be fair to all !
Mind - Body - Soul Women's May Conference 2017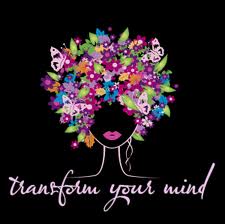 Arise each new day and take a sunrise yoga class ...Imagine ...then off for a great ocean side breakfast ..or maybe a scheduled beach massage ? A private expert reading ? Relax ...explore and then enter the afternoon's workshop to learn , expand your consciousness .
A new workshop will be available daily( afternoons ) ...evenings left to explore together with dining and conversation- sunset meditations .. with new like minded friends and night life for those who are up for it ! This is a conference gathering for all women that are seeking to learn , expand their awareness , relax and enjoy life more fully and come away with unique effective tools to transform your life ! From here in beautiful Daytona beach.
Your Mind - Body Spirit Workshops include the following topics :
* Past - Lives and a group regression with Past - Life Therapist Laura Ellis.
* Motivational Mirror Programming " bootcamp " with Shinae Gibbs B.Msc.
* Why Meditate ? Creative visualization and group meditation
* Spiritual Development and Psychic Readings with Expert Silvana Jorge
* Meet your Spirit Guides with Medium Shinae Gibbs B.Msc.
* Hypnosis Facial Rejuvenation and Weight Loss - Secrets of Hollywood with Laura Ellis CPLT
Laura and her guest speakers look foward to meeting you as her intention is for this event to remain a segment in your life you will always reflect fondly on and be transformed by !
Your MIND BODY SOUL Ladies Conference special package can also be purchased with early bird VIP ( Front Rows ) please call to inquire availability 386 999-0288 .Tickets are for all five days . Refunds can be issued up to 30 days prior to the conference. Upon your purchase you will be sent a printable pass and event schedule and Daytona meeting areas. Enlightenment at it's finest and Fun !
Beach massages will also be available for scheduling and not inclusive however. Private Readings with all are gifted guests may also be available during your stay by appointment.
Any travel and or lodging needs are at your discretion and expense if needed. We will meet locally daily.
Date and Time
Location
Daytona Beach
Daytona Beach, FL