Actions and Detail Panel
Mind, Body & Soul Weekends
Sat, Feb 25, 2017, 9:30 AM – Sun, Feb 26, 2017, 5:30 PM GMT
Event Information
Location
Seafield Golf & Spa Hotel, Ballymoney, Gorey
Wexford
Ireland
Description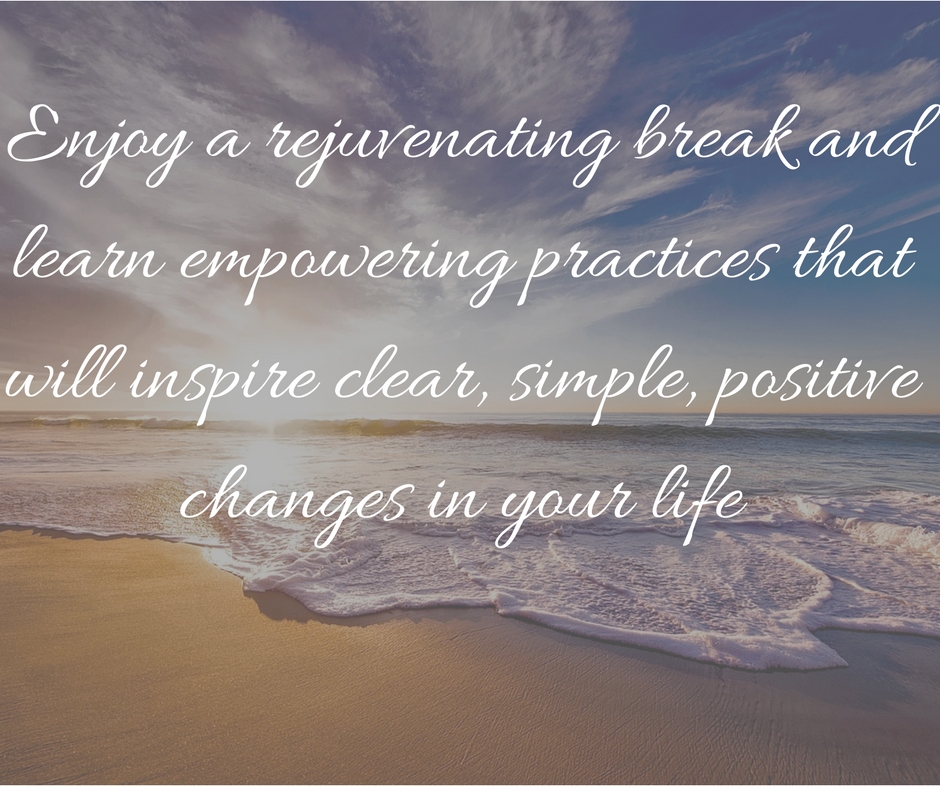 New Dates:
Sat & Sun 25th & 26th Feb 2017 Weekend Course at Seafield
Sat & Sun 27th & 28th May 2017 Weekend Course at Seafield
Course Workshops including Two Course Lunches each day
€165 per person
Secure your place by paying €65 deposit today
Invigorate yourself by taking some time out to invest in you! Our courses provide rest, reflection & rejuvenation. You will learn and experience easy, straightforward approaches, which will empower all aspects of you- Mind, Body & Soul- for deeper, more lasting, positive changes.
MIND- Learn how to get your mind working for you rather than against you. By examining the attitudes and mindsets that produce success & happiness in life, and analysing how the mind works; you will learn how to truly impact your behaviour, your experiences and what you attract into your life. With this empowering knowledge, you will understand how to effectively influence your body, feed your soul and overall, become a much more positive you!
BODY- Learn simple but powerful tips in nutrition which will improve your daily lifestyle to get the best out of your body. By discoverng the small changes that can have big impacts, you will gain a more thorough understanding about what works best for you in order to boost your energy and overall wellbeing. Get active by enjoying fun, motivating fitness classes, to suit all levels, which will invigorate not only the body but the mind and soul aswell.
SOUL- Learn how to find meaning, purpose and passion in life by answering questions from a deeper place of consciousness. Define your goals and dreams by considering the 7 important areas in your life- personal goals, relationships, health / body, career / education, recreation, financial and contribution. Experience meditation and the benefits of mindfulness in order to develop the art of mindful living so that you can begin to bring these practices into your busy day to day lives. By doing this, you will understand how to rebalance your life and focus on the importance of the mind, body and soul connection.


Day 1
9.30 Registration & Welcome
Mind – Insights into Happiness
Soul – Mindfulness & Meditation
1.00 LUNCH (Two Course Lunch provided)
Mind – Mind Awareness
Body – Nutrition tips
Body – Fun fitness
FREE TIME
(You could: go for a beach walk, book in for a treatment, have a one to one with one of the course leaders, rest & reflect)
Soul – Evening Meditation
Day 2
9.30 Mindfulness walk to beach and Pilates on the beach (weather permitting)
Mind – Insights in Neuroscience
Body – Fun Fitness
LUNCH (Two Course Lunch provided)
Soul – Coaching Workshop
5.30 Free Time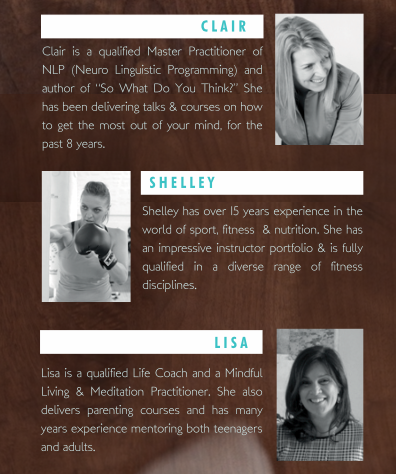 Date and Time
Location
Seafield Golf & Spa Hotel, Ballymoney, Gorey
Wexford
Ireland