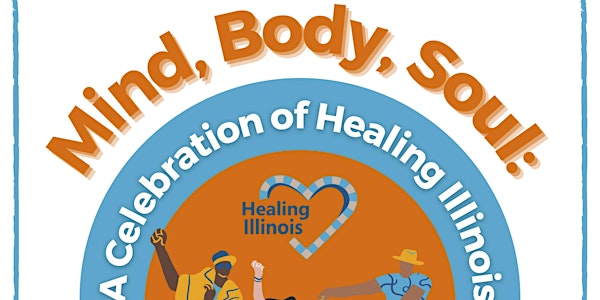 Mind, Body, Soul: A Celebration of Healing Illinois
Mind, Body and Soul: A Celebration of Healing Illinois
About this event
Join us for a celebration of racial healing across Illinois, and gather with community leaders and members who used their time, talent and tenacity to move our state closer to ideals of equity, love and collaborative relationships over the past 9 months.
Illinois Dept. of Human Services Secretary Grace Hou will talk with Byram Fager of the Southern Illinois Community Foundation about committing to racial healing.  A Gift of Love will move our bodies with drumming music, and young people from the Quincy Community Center will share insights on why healing is important for them and their peers.
We look forward to celebrating racial healing in Illinois and the more than 200 organizations statewide whose meaningful programs and events were made possible by Healing Illinois grants.