Description
Mind Body Practices for Improving Self-Regulation and Restoring Psychological Health
A Workshop by Joan Borysenko, PhD
The most important determinant of physical health is mental health. While we've known that for years, new findings in neuroscience, nutrition, immunology, and epigenetics on the one hand, coupled with a growing emphasis on somatic therapies and energy medicine on the other, have opened new doors to healing and wholeness. In this research-based practical presentation, participants will learn how adverse childhood experiences set the stage for chronic illness and substance abuse later in life through epigenetic changes, neurochemistry and immune function. Dr. Borysenko will examine how approaches based in interpersonal neurobiology, mindfulness, meditation, somatic techniques and narrative medicine can help restore physical and mental balance.

Course Objectives:

1. Describe the relationship between stress, inflammation, and affective disorders
2. Explain how trauma can be inherited epigenetically
3. Use narrative repair to help clients change their grievance stories
4. Combine positive psychology with new findings in neuroscience to enhance neuroplasticity
About the Presenter: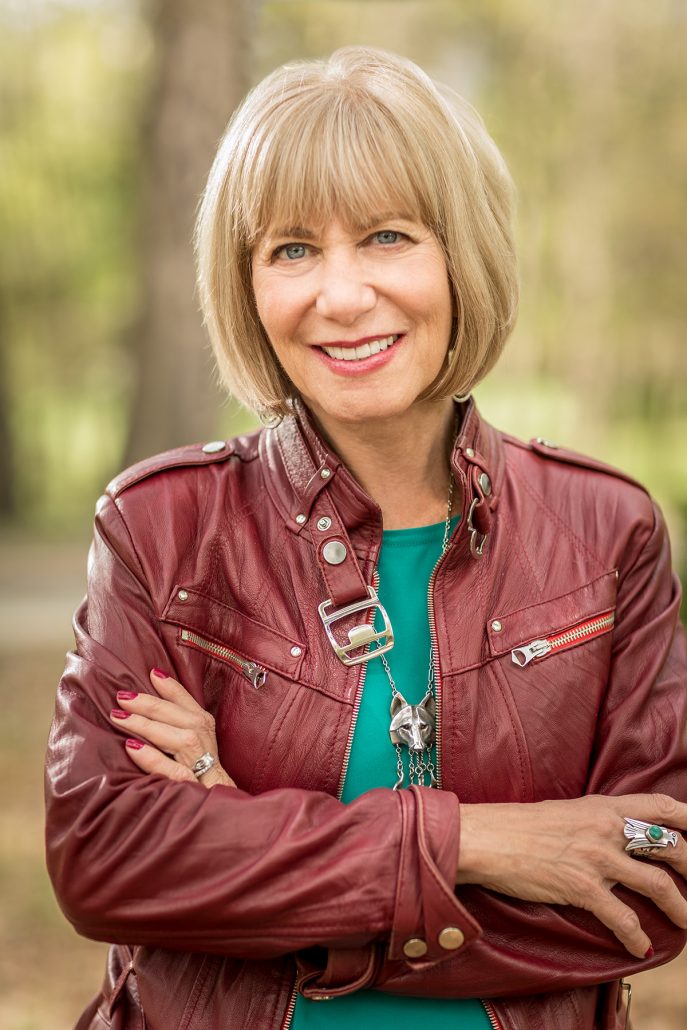 JOAN BORYSENKO, PhD
This distinguished pioneer in integrative medicine is a world renowned expert in the mind/body connection. Her work has been foundational in an international health-care revolution that recognizes the role of meaning, and the spiritual dimensions of life, as an integral part of health and healing. Eloquent and inspiring in settings that range from hospitals to hospices, from theaters to conference venues, and from boardrooms to houses of worship, she is a credible bridge between faith and reason. Her brilliance, humor, and authenticity—in combination with the latest research—make her a compelling and inspiring speaker and writer.
After graduating magna cum laude from Bryn Mawr College in 1967, Dr. Borysenko earned her doctorate in Medical Sciences from the Harvard Medical School, where she completed post-doctoral training in cancer cell biology. Her first faculty position was at the Tufts University College of Medicine in Boston. But after the death of her father from cancer, she became more interested in the person with the illness than in the disease itself, and returned to Harvard Medical School to complete a second postdoctoral fellowship, this time in the new field of behavioral medicine. Under the tutelage of Herbert Benson, M.D., who first identified the relaxation response and brought meditation into medicine, she was awarded a Medical Foundation Fellowship and completed her third post-doctoral fellowship in psychoneuroimmunology.
In the early 1980's Dr. Borysenko co-founded a Mind/Body clinic with Dr. Benson and Dr. Ilan Kutz, became licensed as a psychologist, and was appointed instructor in medicine at the Harvard Medical School. Her years of clinical experience and research culminated in the 1987 publication of the New York Times best seller, "Minding the Body, Mending the Mind," which sold over 400,000 copies. The 20th anniversary edition, newly revised, was published in 2007. Author or co-author of 16 other books and numerous audio and video programs, including the Public Television special "Inner Peace for Busy People," she is the Founding Partner of Mind/Body Health Sciences, LLC located in Santa Fe, NM. Her most current work- a legacy project that encompasses all her research and teachings- is an integrative approach to personalized wellness and recovery, developed with colleague Gilah Rosner, Ph.D. It is called SyNAPSE. That acronym stands for Science; you (it is personalized for the individual); Nutrition; Awareness and attention training; Positive Psychology, Spirituality; and Epigenetics. It is never too late to restructure the brain and bring forth Best Self.
Dr. Borysenko's warmth and credibility—plus her lively sense of humor—create a compelling presence. Joan is one of the most popular and sought after speakers in the field of health, healing, and spirituality, her engaging and well researched presentations are perfect both for professionals and for the general public. Joan lives in the mountains of New Mexico with her husband, Gordon Dveirin, and their two dogs, Mitzi and Milo.
Schedule:


9:00 WORKSHOP BEGINS


9:00 - 10:45:
A Brief History of Mind-Body Medicine
The Power of Belief
Epigenetics and Intergenerational Trauma
Q&A


10:45 - 11:00: BREAK


11:00-12:30
ACE Studies
Stress and Health
Energy Medicine
Meditation Exercise
Q&A


12:30 - 1:30: LUNCH


1:30-3:00
Self-Regulation Exercises
Transforming Negative Beliefs
Self-Directed Neuroplasticity
Q&A


3:00 - 3:15: BREAK


3:15-4:30
Food, Mood and Neuroplasticity,
Narrative Medicine,
Forgiveness,
Q&A


4:30: WORKSHOP ENDS


Continuing Education/Professional Development Credit:
6 hours of continuing education are provided by Mind Science Foundation and meet the CE requirements for psychologists, licensed psychological associates, licensed professional counselors, licensed marriage and family therapists, social workers, teachers, educators, and school counselors. Texas State Board of Examiners of Professional Counselors Provider No 935. Texas State Board of Social Work Examiners Provider No. CS-3834. Texas Education Agency Provider No. 501136.

Event Organizers:

Institute for the Advancement of Mindful Living
(AdvanceMindfulLiving.com)

Many people struggle to create the life they want in the face of the challenges of contemporary life in America. The Institute for the Advancement of Mindful Living (IAML) was formed by a group of San Antonio psychologists wanting to disseminate accurate information about effective and positive strategies for healthy living to practitioners, and the public alike. IAML's goal is to help more people confidently proclaim, "I AM Living the life I want."

peaceCENTER
(SAcompassion.net)

The peaceCENTER's mission is to nurture the ever-growing circles of peacemakers and resources in a unifying approach to end violence in San Antonio and beyond by partnering individuals and organizations, addressing all issues of violence, providing creative opportunities for all people, and building community and relationships focused on a vision of peace in this time and place and for future generations.

Since 1995, the all-volunteer and interfaith peaceCENTER continues to be a significant community catalyst for peace in San Antonio -- Compassion and Justice being strong guiding lights; Contemplative Practices, Experiential Education, and Nonviolent Actions being the working expressions throughout the City at-large. The peaceCENTER is the local coordinator for Compassionate San Antonio. This event is an official stop on its San Antonio Pilgrimage of Compassion.

All proceeds from these event will cover costs and benefit the PeaceCENTER, a 501 (c) (3), nonprofit organization.

Cancellation Policy
If you have already registered, but cannot attend the workshop, you may receive a refund of your fees minus a $25 cancellation fee until one week before the workshop date.