Multiple Dates
Mind Blowing Tips for your Recession Revenue Rescue (12/10 & 12/17 2020)
Sales Have Ended
Ticket sales have ended
Sorry we are sold out. You have been placed on a waiting list. Thank you.
Sales Have Ended
Ticket sales have ended
Sorry we are sold out. You have been placed on a waiting list. Thank you.
Tips, tricks, resources, and technology that you can use NOW to discover new opportunities based on my latest book (jfa.tips/amazon)
About this Event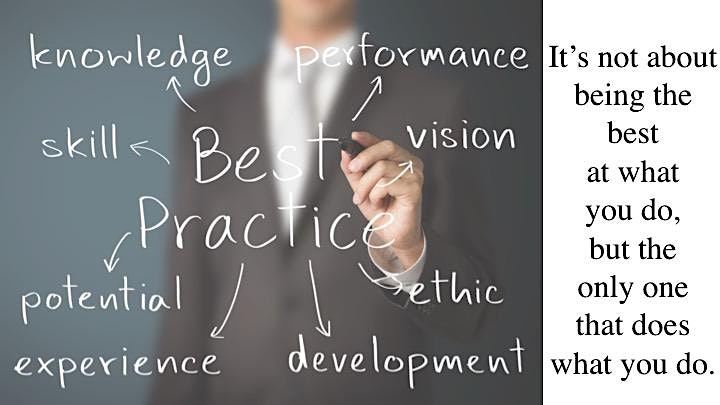 CAN YOU AFFORD TO BE AVERAGE?  Join us for a two part microlearning webinar based on my latest book.
To fully understand all the resources available go to jfa.tips/Amazon and obtain your copy.
Are you leveraging uncertainty? 
Change doesn't come with directions.
This microlearning session will help you to access the insights and resources you need to move forward in a world where Shift Happens!®
On average, Americans consume 63 gigabytes of information per person per day. That's roughly half of all the storage space in a new MacBook Air laptop.
With so much information bombarding us on a daily basis, it's no wonder we've become desensitized to even the most shocking statistics. We are overrun with media that does not address "What's in it for me? (WIIFM) So in turn we don't address the WIIFM for our prospects. Result? More work, less return for us. What can you do about it? Join us.
Sign up early ...
If you are prepared to 'shift your thinking.'
If you want to build your business.
If you want to increase your downline or upline.
If you want to acquire and retain your Customers, then you can't afford to miss this workshop.
You'll leave with FREE tools, resources and techniques.
If you sell anything, to anyone... this webinar is for you.   
This practical webinar will help you take your communications to the next level. You'll learn ways to process to create remarkable presentations, manage your emails and voice mails that builds confidence, saves you time, and gets you results.
It's not about working harder. It's about working smarter.
In a world overflowing with data, marketers often fail to grab hold of and retain audiences' attention and more importantly, close the deal. We all need to leverage technology so that it works for us not the other way around.
This webinar will help you crack your creativity issues and unleash potential by offering you free access to software that helps simplify the creation of
PowerPoint
Blogs
Infographics
Web pages
Manage your e-email
Customize your voice mail
WIIFM
and more.
If you are selling in the real world this webinar could add money to your bottom line and retain customers at the same time and help you to build your business, your downline or upline, with any subject, you can't afford to miss this workshop.
Just one idea could 'shift' the way you think and the way you do business.
 Why Attend?
1.    Field -tested content from experts.
2.    Multiple Resources, Examples and Visuals.
3.    Easy Integration with your product and/or service.
4.   Free templates and resources
5.    Creative and Unique Topics
Jim will demonstrate that...
You shouldn't wish it was easier, he will encourage you make it better.
You won't wish for less problems, but have more skills.
You will stop wishing for few challenges and leave with more wisdom.
You will be better prepared to use broadband thinking and apply it with a single-minded focus  
During the webinar we will make a very special offer to you. Stay till the conclusion to be eligible to join. It's offered on a first/come first served basis.
Where can I contact the organizer with any questions?
jfeldman@jfainc.com
How do I sign up for a different time for this webinar? How will I be notified?
You will be asked to choose the time you want to attend when you purchase your ticket. A link to the webinar will be sent to you prior to the webinar. We use zoom.us. Download zoom prior to our webinar.
 Is my registration/ticket transferrable?
YES You may transfer your ticket to anyone else. However we MUST have the name of the attendee the day before the event. Lake Point Tower is a secure building and only admits attendees pre-registered for event.
Can I update my registration information?
YES