Description
ABOUT MINAS 2018
Strengthening the Supply Chain
MINAS is a biennial aerospace symposium organised by Majlis Amanah Rakyat (MARA - an agency of the Government of Malaysia) and National Aerospace Industry Coordination Office (NAICO – an agency under MITI).
MINAS brings together established industry players, new players, researchers, and government agencies to discuss the aerospace industry, and share new developments.

MINAS 2018 will held in conjunction with the MyAero Summit 2018 (MyAero'18) organised by NAICO-MITI.

WHO SHOULD ATTEND?
For Industry - Learn about new trends and developments affecting the industry

- Network with prominent industry figures and government decision makers
For Researchers - Share the latest research and innovation with industry
- Find industry partners to collaborate and commercialise research
For New Players - Get to know the main players in the industry
- Find out how to enter the industry and tap into the many opportunities
- Learn about how the government can assist new aerospace entrants
For the Public - Learn how the aerospace industry contributes to Malaysia's economy
- Find new job opportunities in this rapidly growing sector.
HIGHLIGHTED INDUSTRY SPEAKERS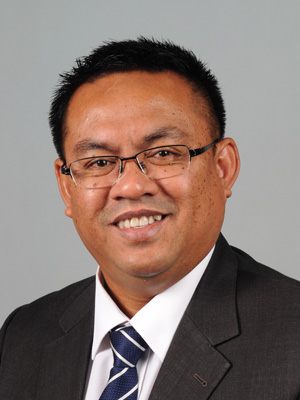 DATUK ZULKARNAIN MOHAMED
Operation Director
Spirit AeroSystems Malaysia Sdn Bhd
Datuk Zulkarnain Mohamed is the Director of Operations for Spirit Aerosystems Malaysia since 2016. He joined Spirit in 2014 as the Head of Supply Chain. Under his leadership, Spirit Aerosystems Malaysia successfully met 100% on time delivery to the customers.
Before joining Spirit Malaysia, Datuk Zul was the Chief Operating Officer at Composites Technology Research Malaysia CTRM, responsible for the establishment, development and growth for CTRM Aero Composites. CTRM Aero Composites is the premium Aerostructures manufacturer especially in Composites Manufacturing.
He was part of the pioneering group which started the composites aerostructures manufacturing through the Eagle Aircraft Program in 1994. The Eagle Aircraft is an all composites two seater aircraft which is CAA Australia and US FAA certified.
In 1996, he led a team in operationalizing the CTRM manufacturing facility in Melaka and later started manufacturing of the Eagle and Lancair Aircraft. In 2000, CTRM Aero Composites was created and he became the GM and later the senior GM until 2008 when he was promoted to Group COO. CTRM Aero Composites produced composites part for Airbus and Boeing in the A300, A320, A380, A400M and B787.
He is also given the trust to co- chair the manufacturing workshop to develop the Malaysian National Aerospace Blueprint 2015-2030.
He is a graduate from Purdue University, Indiana, USA in the Aeronautical and Astronautical Engineering.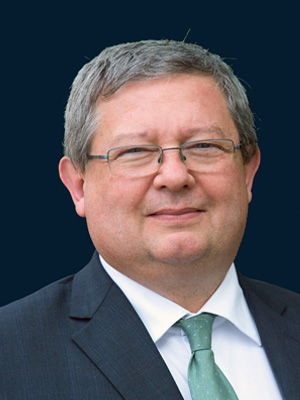 PIERRE YVES REVILLE
Chief Executive Officer
Sepang Aircraft Engineering
Pierre Y. Reville has been appointed CEO of Sepang Aircraft Engineering on July 01st, 2017
Pierre was previously Vice-President Services-Solutions of Airbus Customer Services in Toulouse, in charge of designing and promoting innovative turnkey solutions enabling airlines to outsource some or all of their engineering and maintenance operational needs, ranging from consulting, e-solutions, integrated provisioning, component support - Flight Hour Services - to full MRO packages.
Before joining Airbus in 2008, he previously served as SVP Marketing & Sales, SVP Component Services for Air France/KLM and COO of an independent European MRO.
Pierre has an extensive 35 years professional background in Airline Management and MRO.
Alumni of Arts & Métiers Paris, INSEAD and IHEDN.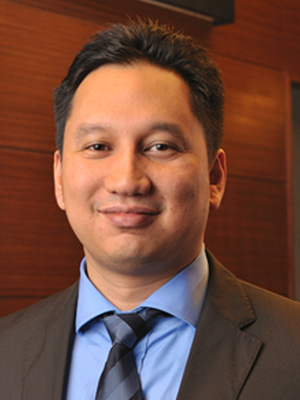 NAGUIB MOHD NOR
President
Malaysia Aerospace Industry Association (MAIA)
Chief Executive Officer
Strand Aerospace Malaysia (SAM)
Chief Technical Officer
MARA Aerospace & Technologies (MAT)
Naguib holds a BEng. Aerospace Engineering from UMIST and a MSc. Aerospace Vehicle
Design from Cranfield. Started his career as a Structures Engineer in the UK, and had done wideranging technical work for major aerospace clients. Founded SAM in 2006 as a startup company. In 2010 SAM was selected to spearhead the development of the "Pure Play Engineering Services" industry for Malaysia as part of the government's Economic Transformation Programme (ETP). Here Naguib works with government and industry representatives to execute a detailed roadmap to position Malaysia as a hub for "high value engineering services". In fulfilling this responsibility Naguib sits on the Steering Committee of the ETP and reports directly to the Ministers in charge. SAM is also a member of the Malaysian Industry Council for Defence, Enforcement and Security (MIDES). SAM has been continuously involved in developing human capital development programmes for engineers with the Ministry of Higher Education and the Council of Trust (MARA). Naguib also sits on the Board of Advisors for several Engineering Faculties of Malaysian universities.
In 2013, Naguib has been appointed as the Chief Technical Officer for MAT, a wholly owned
subsidiary under MARA. MAT is tasked with developing the Asia Aerospace City (AAC) through its six
business pillars; Engineering Services, Research & Technology, Business Consulting Centre,
Professional Development Centre, Infrastructure and Investment. AAC offers a complete business
ecosystem through its high-quality engineering services, industry-relevant human capital, iconic
infrastructure, and government support.
In March 2016, Naguib has been appointed the President of the Malaysia Aerospace Industry
Association (MAIA).

ENQUIRIES
For More Information,please follow our social media account:

Instagram :www.instagram.com/minas2018_/
Twitter :www.twitter.com/MINAS2018_
Facebook :https://bit.ly/2GYRJdk
or call us at +6037731 1881.
Leave us any enquiries via channel below:

General enquiries - minas2018@maerotech.my
Academic matters - minas2018@unikl.edu.my