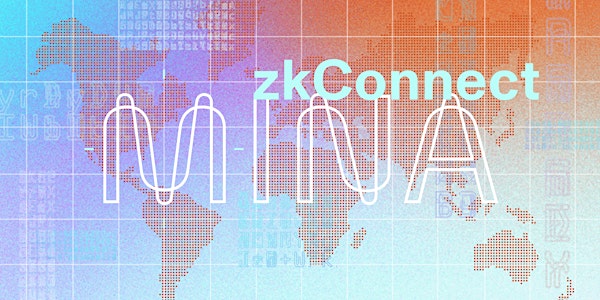 Mina zkApp Developers Meetup - Mexico City
Learn about Mina Protocol and its zero knowledge smart contracts, have some food and drinks, and network with other developers.
When and where
Location
Colony Spaces Reforma Anzures - 9th Floor Terrace 469 Circuito Interior Melchor Ocampo Ciudad de México, CMX 11590 Mexico
About this event
Hi there! Mina's zkApps are smart contract applications powered by zero knowledge technology, which offer privacy, security and verifiability for users. Join the Mina community in Mexico City and get in early on this new technology, help shape the tools and hear about Mina's programs, hackathons and grants coming up later this year.
Venue:
Reforma Anzures Terrace - 9th floor
Cto. Interior Melchor Ocampo 469, Anzures, Miguel Hidalgo, 11590 Ciudad de México, CDMX
There will be food and drinks served and attendees will receive some limited edition Mina swag. Spots are limited, so sign up early!
About Mina Protocol:
Mina is the world's lightest blockchain, powered by participants. With its elegant design, Mina is the first Layer-1 enabling easy programmability of zero knowledge smart contracts, zkApps. The unique privacy and security features and ability to connect to any website via its zkApps enable a more secure and private Web3—paving the way to the democratic future we all deserve. Mina is stewarded by the Mina Foundation, a public benefit corporation headquartered in the United States.