Min Your Tax, Max Your Retirement & How Obama Care will effect Business
Description
One of the Nations Top Real Estate Attorneys, CPA and Best Selling Author Mark Koehler will be doing a special training for the New York Real Estate Business Group and Royal Empire Ventures, Inc. Mark is going to teach you all of the things that your attorney and CPA should be telling you.
The Most Under-utilized Tax Strategies and Real Estate Transactions

Power of rental real estate and the proper investor classification

When you should and SHOULD NOT use an S-Corporation

How real estate investors maximize travel and auto expenses

Why placing family on your payroll is a HUGE advantage

Leverage your Health Savings Account to pay for your Health Insurance.

How to find the right CPA that talks about these strategies

What effects Obama Care Will Have on Business in 2014
Mark Koehler is a partner at the prestigious national law firm, Kyler, Kohler, Ostermiller & Sorensen, and highly-respected CPA firm, Kohler & Eyre. Mark is a personal and business finance expert, who helps clients build and protect wealth through wealth management, business and tax remedies often overlooked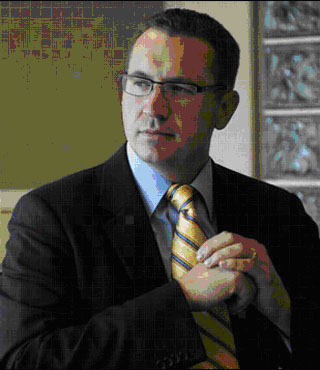 in this challenging, ever-changing economic climate. Mark has helped thousands through his powerful first book, Lawyers Are Liars: The Truth About Protecting Our Assets. Mark's newest book, What Your CPA Won't Tell You - A Story of 8 Life Changing Tax Principles. He also writes a monthly column for Entrepreneur Magazine.
We are offering this special training on Nov 14th from 6:00 to 10:00PM for only $50. He normally charges over $300 per hour. Mark is going to teach you tax minimization and show you how to reduce your taxes by several thousands of dollars. He will show you how to maximize your retirement and talk about the effects of Obama Care.
***Don't forget the cost of the event is a tax write off.
Organizer of Min Your Tax, Max Your Retirement & How Obama Care will effect Business
Helping people reach their goals through real estate investing. Would you like to Fire Your Boss? Real estate investing is a great way to build passive income to fuel your passion. Entrepreneurism is a skill that can be learned if you are serious about making a change. I personally helped a bunch of people "Fire Your Boss" over the past 10 years.  
We are looking for good people who want to work exclusively with our nationwide real estate investment team and help us expand our business across the US. At our real estate investing trainings, we talk about the four biggest money making opportunities (Foreclosures, Short Sales, Auctions and REOs) for a Real Estate Investor in today's market. Would you like to build your own real estate portfolio?
Would you like to work with local real estate investors? At our local meetings you will get to meet some of our local real estate investors and team members. They are investing in the local market and making $10,000 to $67,000+ per real estate transaction. We will also talk about Short & Long Term Wealth building. This way you can pass your wealth on to future generations.
We are expanding and looking for leaders to help us grow our business. Are you a leader? Talk to us about our other opportunities to work with us as part of our team.