The best way to enjoy art is with a glass of bubbly! Come chat with Saint Kate featured artist Maeve Jackson about her current exhibition!
About this event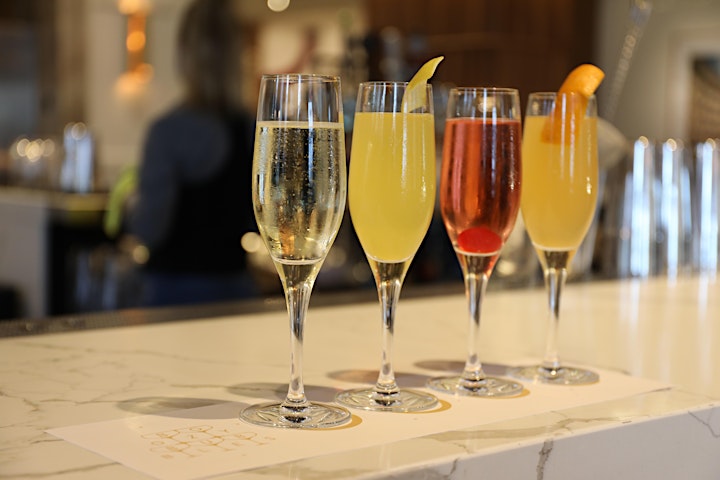 Grab a glass of mimosa from the Bar (or better yet, a flight) and chat with featured artist Maeve Jackson about her multimedia installation on view in The Closet at Saint Kate!
Jackson's exhibition, Hanging Out the Laundry, utilizes installation, video, and photography to examine the historical and personal implications of this titular task while recalling the intimate locale of a traditional linen closet. The body of work in this show demonstrates Jackson's propensity for nudging the boundaries of her medium - in this case, film and photography.
As an emerging artist, Maeve Jackson is resistant to being limited to any single medium, though she prefers working with the platforms of video and photography. Her work has been shown in numerous group exhibitions in Milwaukee, as well as at the John Michael Kohler Art Center, LIFT Gallery at Greensboro College, NC, and the Brooklyn Women's Film Festival. Jackson has also held artist residencies at Cow House Studios in Wexford, Ireland, and Hotel Pupik in Scheifling, Austria.
Interested in coming, but not quite sure what to expect? Click here to read the Saint Kate CleanCare Pledge which outlines how we have improved our already high standards to keep your health and safety top of mind.
Guests under 21 are encouraged to join with one of the non-alcoholic mocktail options at Saint Kate. 21+ can select from a list of options that include a glass of bubbly, or other house beverage.
Please contact Samantha Timm for with any questions at SamanthaTimm@saintkatearts.com.