Milwaukee Real Estate Investing Seminar - w/LOCAL TEAM

Saturday, June 29, 2019 from 12:00 PM to 5:00 PM (CDT)
Event Details
Exciting and we are so thrilled.
Joining us at our Milwaukee Real Estate Investing Workshop on Saturday, June 29, 12 - 5pm ...... We're not just a Seminar - We are a Local Team, Actively Doing Real Estate
At this Workshop, bring a pen and Pad, Leave Your Credit Cards At Home, we're not out to sale you anything, there will not be tables in the back, its not that type of Event.
Join us and get
Connected with real people doing real estate investing Locally  

Join us....for a

 full afternoon, learning from the

$10 Down Queen herself

See how The $10 Down Queen has done over $250k of real estate deals, some with as little as $10 down.  
In just a few short years, almost 5 now, Sandra joined our real estate investing community.  She was struggling big time, bad credit no money.  Sandra and her husband (a famly of 5) lieteraly lived  from pay-check-to-pay-check.  Moving forward she's gone from living in a really small  home  for a faimily of 5 and now moving into a mansion without using her own credit, (furniture and a car is included).  She acquired this manision creativitly. It's all because of real estate investing, the training and the education she got through a local real estate investors community.
Learn how she got started  in real estate investing.  Her failures and her successes.  Sandra tried for 18 years to get into real estate investing. She brought every book, tape and CD you can imagine.  And unfortuately, she failed miserably went through bankruptcy twice, but she knew that real estate investing was her passion. She really thought she could be good at it, unfortately, she had not found the right education, the right comuniy, the right place.  
Several years ago, She found a community of successul real estate investors.  She plugged in, she started learning and going through the trainings and bulding relatioships with investors withiin the community of real estate investos and sure enough it paid off.  
Within 3 weeks of joing the community of local real estate investors
Sandra did her first deal.  It was a creative deal, $10 down and she never looked back.  
Sandra has done many many deals since then and will share with how she did it without using any of her credit and with very little money.  
Join us on Saturday, June 29th 12 - 5pm ...... ONLY $50/person. Everyone is invited and bring a guest!
Don't miss ths opportunity to learn and network with our Milwaukke community of LOCAL real estate investors.  Pre-Registration is Required.  Register Now.
"Knowledge is the tool that enables you to change your mind-set - Mindset is the key to Changing Your Life"
When & Where

Address will be sent after Registration
11757 W North Ave
Wauwatosa, WI 53226


Saturday, June 29, 2019 from 12:00 PM to 5:00 PM (CDT)
Add to my calendar
Organizer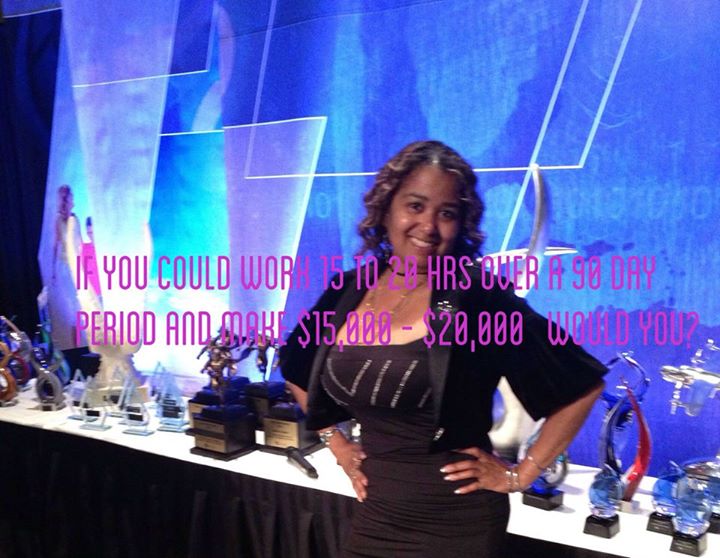 Real Estate Investor/Entrepreneur Organizer of The Next Real Estate Workshop.
I'm a member of a Local group of experienced and Active Real Estate Investors looking to expand our ability to do even more deals. With 51 offices nationwide and still expanding we are looking for people who are interested in working with us.
We specialize in finding discounted properties, creating alternative real estate solutions, raising private capital and showing others how to do the same.  We focus on wholesales, shortsales,  fix n flips, multifamily, lease options, rehabs and private capital raising, money partnering and a few other strategies.  We are growing and should be open i 20-25 cities in the coming months.
We can help you save taxes and make income other ways. Do you know anyone that could use that help?  Earn While You Learn.
I love Helping people reach their goals through real estate and by becoming their own boss. Entrepreneurism is a skill that can be learned. Come and meet LOCAL real estate investors that are investing in real esate all across the United States. You can gain networking with us simply because your NETWORK equals your NET WORTH!