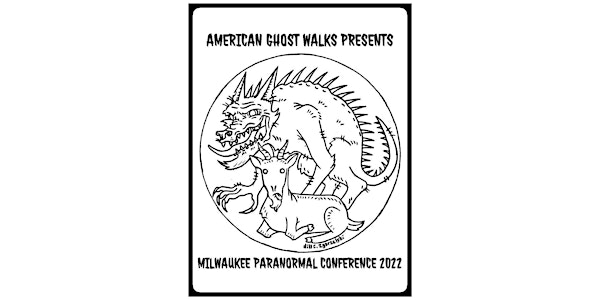 Location
Alverno College
3400 South 43rd Street
Milwaukee, WI 53234
UFOs, Bigfoot, and Ghosts, Oh My! Three days of paranormal discussions, vendors, activities, music, and entertainment.
About this event
The Milwaukee Paranormal Conference was founded in 2015 by author Tea Krulos. The vision has always been to provide fascinating guest speakers, panels, documentaries, and activities related to paranormal investigation, Ufology, cryptozoology, folklore, and all things strange and eerie. It is also an event that celebrates local artists, crafters, musicians, and businesses. It is informative, a great chance to meet people with similar interests, and we also try to make it a helluva fun time.
Our presenting sponsor this year is American Ghost Walks, which offers walking ghost tours in Milwaukee, Chicago, throughout the Midwest and beyond.
Please note this event is put together by a small band of merry, hardworking volunteers who are all always busy with a million things, so be patient!
Saturday, October 15: Milwaukee Paranormal Conference @ Alverno College (Bucyrus Center)