Actions and Detail Panel
MilTex Weekend 2017
Fri, Apr 28, 2017, 12:00 PM – Mon, May 1, 2017, 12:00 AM CDT
Description



People from all over the country will be heading to Dallas, TX for ONE weekend ONLY!
CHICAGO, INDIANA, ATL, PHOENIX, LA, CHARLOTTE, DC, HOUSTON, AUSTIN, SAN ANTONIO, FLORIDA, NEW YORK AND MANY MORE!!!
Join us for the second installment of #MilTexWeekend, where fun meets networking, and entertainment meets resource-sharing. The best of tastemakers and professionals from across the states will help us kickoff the weekend filled with activities for the mature crowd. #MilTexWeekend includes memorable, lively day and nighttime events, city tours, horseback riding, southern food delights, and much more.

Get ready for the weekend of your life in Dallas, Texas, April 28th to May 1st, 2017. Packages start as low as $75 and increases based on add-ons such as t-shirts, city tours, VIP, bottle service, brunch and more.



CALL NOW TO RESERVE YOUR ROOM!!!!
(No fees charged at the time of reservation)
Host Hotel: The Sheraton Dallas Hotel
400 North Olive Street. Dallas, TX 75201

All guests shall make reservations directly with the Hotel or through The Central Reservations Office, at 1-888-627-8191 on an individual basis, identifying themselves as members of Mil – Tex Room Block. Reservations may also be made online via the complimentary Star Groups Online Reservations System.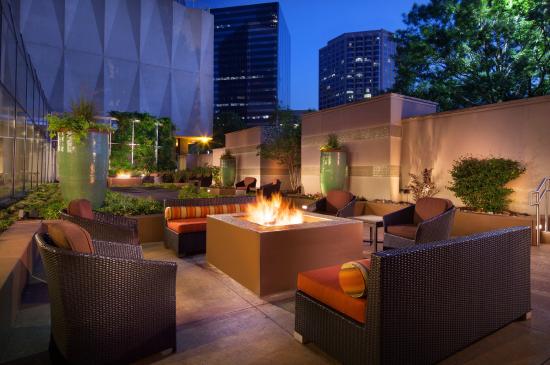 Itinerary:



---


Friday we'll be Meeting & Greeting before we head to ONE OF the LIVEST Happy Hours in the Metroplex! Then we'll be transitioning into the weekend Kick-off Party evening Event!


Saturday is the Main Events, with the Pool Party/Outdoor Activities and the heavily anticipated All-White Affair (Night time) at venues that's sure to please!


Sunday is the Weekend FINALE with the Soul Brunch & BIG Day Party!!!




Entrepenuer Packages:

MilTex Resource Center

Vendor Booths

Brand Placement

And much more!!!
For sponsorship and vendor booth information:
Email: Reachtum@gmail.com or call (414) 459-1352
#MilTexWeekend is brought to you by Tower Universal Management (TUM) and this is a Lydell Ruffin Signature Event.