Multiple Dates
MilSpouse Healthcare Industry Virtual Networking & Hiring Event
About this Event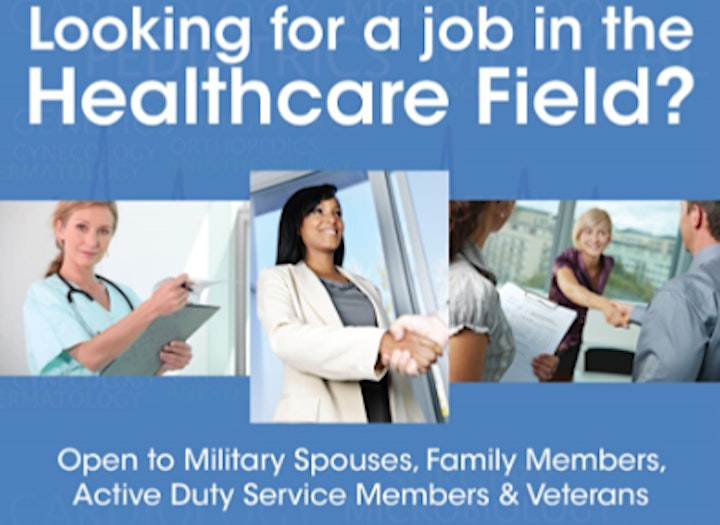 MilSpouse Virtual Healthcare Networking & Hiring Event        6 Aug 2020         
Open to ALL military spouses, family members, active duty and veterans. 
1,000+Openings in Patient Care; Medical Assistant, RN, IT, Physical Therapy, Healthcare, Administration, Human Resources, Customer & Client Services, with Cedar's, Kaiser Permanente; UnitedHealth Group; Best of Care; Dignity Healthy; Matrix Providers; and MORE! 
Learn about FREE Training Programs for spouses and veterans and the DON'T MISS the opportunity to learn about the NEW Nurse Grad Program with Cedars-Sinai!
 12:00 am-12:55 pm  Training and Education Panel (space is limited)
 1:00 – 3:00 pm   Hiring Event (space limited)
3:00 - 5:30 pm BONUS Networking Session with Recruiters! Cut thru the red tape and connect directly with RECRUITERS!
EMPLOYERS DO NOT REGISTER VIA THIS FORM - MUST HAVE APPROVAL to attend. 
For more information contact Lana Massimini -- lana.massimini@usmc.mil or milspousecamppen@gmail.com            442-288-5843
LANA MASSIMINI, Lead Employment Specialist
Family Member Employment Assistance Program (FMEAP)
Certified Professional Career Coach (CPCC)Certified Employment Interview Professional (CEIP)Certified Federal Job Search Trainer (CFJST)Certified Federal Career Coach (CFCC)Certified Job Search Strategist (CJSS)