Millionaire Mindset Movement - Dec 7-8, 2019 In Cleveland Ohio
Event Information
Refund Policy
Contact the organizer to request a refund.
Eventbrite's fee is nonrefundable.
About this Event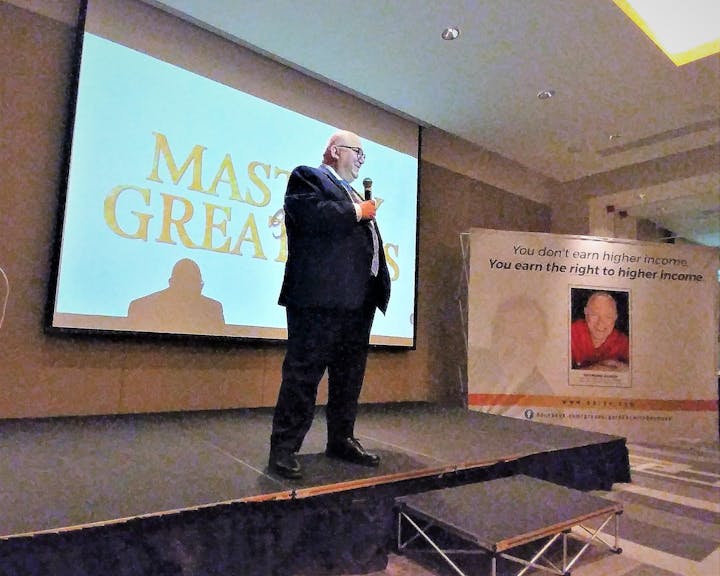 Featuring: New York Times Best Selling Author Raymond Aaron And International Best Selling Author Ahmed Hawari!
Whether you are a business owner, entrepreneur or are a part of the current workforce, THIS IS GOING TO ENHANCE YOUR LIFE; THERE IS NO WAY IT CANNOT. IT IS AN EXACT SCIENCE.
You will be SHOCKED, EXCITED & VERY AMAZED.
If you want to know the secrets in the areas of GOAL ACHIEVING & ATTAINING FINANCIAL FREEDOM, then this will be PERFECT FOR YOU.
IT'S TIME YOU KNOW WHAT THESE SECRETS ARE SO THAT YOU CAN APPLY THEM IN YOUR LIFE, AND CAUSE MAMMOTH CHANGES IN YOUR RESULTS.
This ELITE INFORMATION IS FOR ANY OF THE FOLLOWING INDIVIDUALS WHO WANT THE TOOLS TO GET TO THE NEXT LEVEL FASTER!
This event is for you if:
1.) You are an entrepreneur looking to GROW your business
2.) You have been trying HARD to reach a goal or target, but it is just out of your reach
3.) You want to know the TOOLS and RESOURCES that wealthy families have been using for GENERATIONS.
4.) You have TRIED numerous programs and courses, but they have not gotten you to where you want to go (Trust me, I can relate to you on that).
5.) You want to have MORE CLARIFIED INSIGHTS to your future & what you want to CREATE IN THIS LIFETIME.
6.) You want to learn how to Break FREE of old Thinking, habits, and limiting behaviors that are causing stifles in your health, relationships and OTHER IMPORTANT AREAS of your life such as MONEY & WEALTH.
7.) You want to CULTIVATE your MINDSET and THINK LIKE THE TOP PERFORMERS IN THE WORLD.
It's about time you knew the true inside information to creating the life you deserve!
About the speakers:
Raymond Aaron has committed his life to teaching people how to dramatically change their lives for the better. Raymond transforms lives by helping people tap into their own potential.
Today, Raymond is helping people achieve greater wealth, branding, recognition, confidence, respect and authority. Raymond teaches his clients how to become respected authorities and experts in their fields.
Raymond has shared his vision and wisdom on radio and television programs. He is the author of 8 best-selling books, including "Branding Small Business For Dummies," "Double Your Income Doing What You Love" and the co-author of New York Times best-seller "Chicken Soup for the Parent's Soul" and author of the Canadian best-seller, "Chicken Soup for the Canadian Soul." He is also an avid adventurer having completed one of the world's toughest races, Polar Race (a 350 mile foot race to the Magnetic North Pole). This trek to the North Pole has inspired his newest title, "How You Can Get Rich Without Getting Cold."
For nearly 40 years Raymond has been considered one of the world's leading authorities in goal achievement.
Ahmed Hawari is the Real Estate GURU & Financial Freedom and Wealth Creator. Speaker, Coach & Mentor.
Ahmed is an International Award Winning Author of "The RE 1% Rule, Create Passive Income and The Wealth you Desire" & Two Time International Best-Selling Co-Author of "Magnetic Entrepreneur, A Personality That Attracts." & "Magnetic Entrepreneur, VISION II."
Ahmed is the Author of "The Upside of Down Syndrome, My Son My Hero and the Inspiration to Walk When I was Paralyzed." Ahmed's biggest passion and Legacy is working on his Charity & Foundation, "The Upside of Down Syndrome."
Ahmed is an International Speaker, Coach, Mentor, Real Estate Investor, Business Developer and Organizer and Wealth Creator for more than 25 years. Ahmed traveled the Globe to England, Kuwait, Jordan, United Arab Emirates and Canada and the US, Speaking, Promoting his books, Sharing his knowledge and Expertise and Teaching others by showing them How to Create the Passive Income and Wealth they Desire. Ahmed spoke domestically and Internationally on Stages that included Toronto, London, and Dubai.
Ahmed Shared the Stage with Great Speakers and Personalities the likes of: Les Brown, Bob Proctor, Kevin Harrington, Raymond Aaron, James MacNeil, Serena Brown Travis (Les Brown's Daughter), Unstoppable Tracy Schmitt, And Robert Jay Moore.
Ahmed received Magnetic Entrepreneur Book of The Year Man Award.
Curtis Banks is an award-winning author, speaker, investor, and business consultant. He is certified as a mentor, coach and mastermind facilitator. Curtis holds a Masters in MIS and completed the Wharton's Executive Finance Program. He has extensive experience in real estate and stock investing. Curtis has managed and sold multiple businesses over the last 25 years and specializes in strategies for personal finances and businesses of all sizes. He focuses on creating clear financial goals and reducing stress. Curtis is very passionate about building generational wealth for his family and his clients.
Rey Perez is CEO & Founder of Multimedia Marketing & Event Promotions Company, AMP Productions. Rey is a National Speaker, Successful Entrepreneur, Philanthropist, Talk Show Host and Elite Business Coach who leads Masterminds, Marketing Seminars and Socially Infuzed-Networking Events across the country. Leveraging over 15 years of sales and marketing experience Rey and his team create world-class celebrity brands for top entrepreneurs and professionals who want to dominate their niche or industry.
Shiraz is the award-winning author of How to Rewrite Reality and has helped thousands of people rewrite their own realities. He has overcome illness and poverty in his own life, and now teaches you how to do the same. His transformational coaching programs for both individuals and groups, will change the way you function in the world. And his workshops and classes will help you overcome issues with money, success, health, and relationships. He is a powerful public speaker whose talks not only inspire, but also help you shift your beliefs and stories in the moment.
Serena Brown Travis is an Ohio native and youngest daughter of the legendary motivational speaker Les Brown. Serena earned her Bachelors of Arts from Hampton University and Masters in marketing and communication from Franklin University. She also accepted her call from higher power and is a student at Trinity Seminary at Capital University pursing Theological Studies.
Serena is committed to reaching the masses with her messages of positivity, overcoming obstacles, and moving towards success. She is a best selling children author, an international best selling author, and will soon release, Positive Words Only, Reshape Your Life, Career, and Future with Words of Power her first self-help and business book.
Serena and her husband own a carry out soul food restaurant, The Good Kitchen 614 keeping her incredibly busy. Even while serving food, Serena finds unique, creative ways to incorporate messages of inspiration to her growing online community.
Outside of work, Serena enjoys spending time as a volunteer, singing in the shower, and planting hugs and kisses on her husband Will and two daughters Sydnie and Sierra.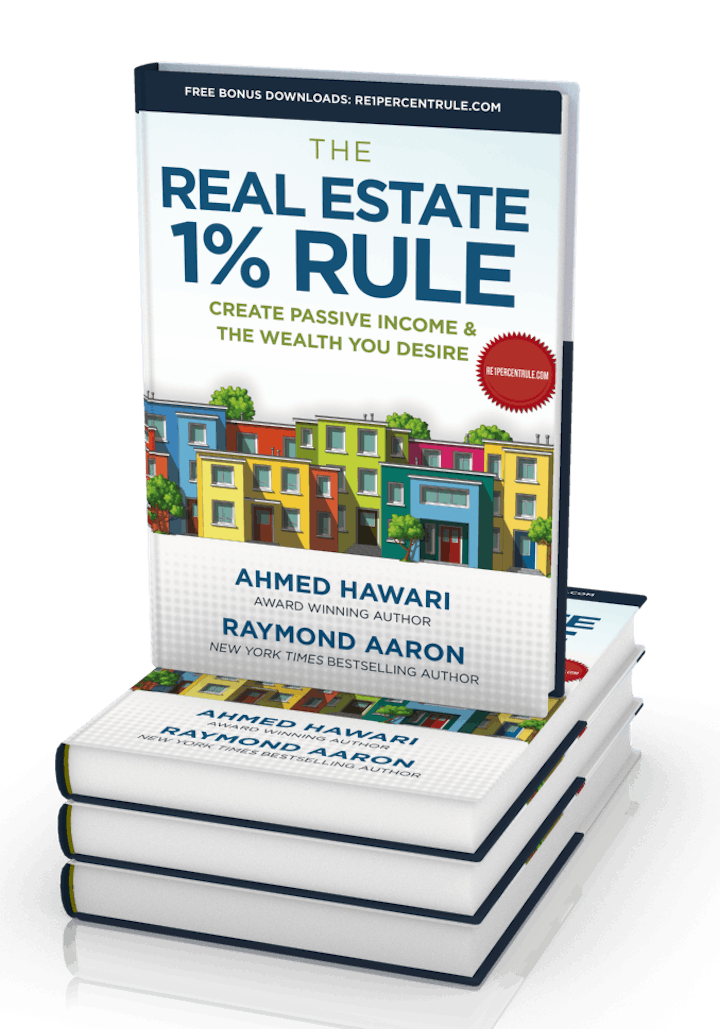 Date and Time
Refund Policy
Contact the organizer to request a refund.
Eventbrite's fee is nonrefundable.