Location
Peterborough
Millionaire Mansion
Address to be disclosed upon booking confirmation
Peterborough
United Kingdom
Description
THE MILLIONAIRE MENTOR DAY with SUKHI WAHIWALA & MARILYN DEVONISH
(Venue address will be sent upon booking)

Would you like to sit with, speak to, and work with a millionaire who is good with, in fact excellent, with money?
The idea for this 1-Day Event came about when I was discussing with Sukhi the Huna and Access Consciousness Teleseminar that I was running. A big theme for energy and beliefs to be cleared was around money, wealth and abundance, and I couldn't believe it when Sukhi asked whether I would be interested in offering the teleseminar participants and my clients the opportunity to sit down with him for a day and really work on these issues once and for all? Would I be interested????? I immediately said 'yes' on behalf of you all :-)
Sukhi Wahiwala is financially free, making his first million at 21 years of age and becoming a multi-millionaire by the age of 25.
We are re-opening the public doors on this event for the first time in a year and half and there are 8 coveted places available.
WHERE IS THE EVENT TAKING PLACE?
This exclusive event takes place at a private mansion in Peterborough which is 45 minutes on the train from Kings Cross and then a 10 minute taxi ride from the station. Full details will be sent upon booking and we ask that you keep those private.
WHO IS SUKHI WAHIWALA?
Sukhi is a serial entrepreneur of the highest order, and has also found a way to balance with a thriving extended family and is happily married and in his own words, a very proud father of 4. (Having spent time with him and his family, it is a joy to be in their presence and he has true work life balance).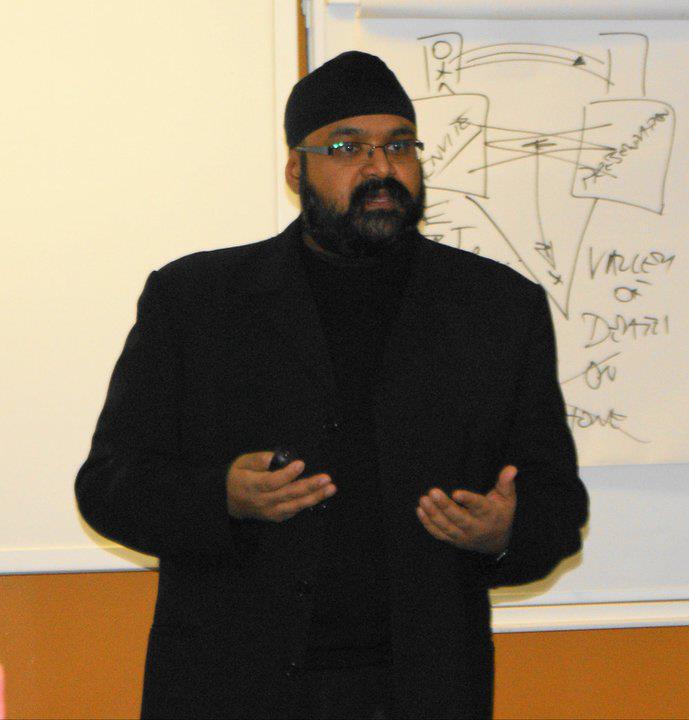 The first MMD back in 2014 was the first time Sukhi had shared this information in a public format. This is information that he only shares with his mentoring clients, all of whom pay him in the region of £10,000 - £15,000 for his time. When Sukhi mentioned the possibility of sharing this in a Workshop for my clients I nearly fell off my chair, because it's a true exclusive and a very unique environment which only his Private Mentoring clients usually have access to.
You can't normally access Sukhi in this way because he runs an invitation only circle. This however is your invitation!
For an insight into Sukhi and further information about his background go to: http://www.sukhiwahiwala.com/about/
WHY ATTEND THIS EVENT?
Money seems to be one of the biggest issues holding people back in this day and age. Sukhi's mission in life is to change the world's of as many people as he can in this lifetime. One of the ways to make a greater impact in this world is to free yourself of the constraints caused by a lack of money. Money isn't the answer to everything, it does however afford you the opportunity to put your plans, dreams and ideas into action. During this life changing day we will not only change the way you think about money, we will also start to install the beliefs, mindset, and philosophies that have helped Sukhi create the success that he enjoys today.
Marilyn Devonish will further enhance this by really getting to work on unlocking the energy and limiting beliefs that have held some of these patterns and thoughts in place.
WHO IS THIS EVENT AIMED AT?
There are 3 distinct groups emerging that the day will cater to:
Group#1: Those looking for ways to improve their financial situation, and at the moment they just don't have the money to attend the event. We have been discussing ideas of how you can still access some of the information after the main day. If you like to register your interest in receiving post event information e-mail: marilyn@tranceformationsTM.com

Group #2: You have invested a lot of time and money into personal development, with hindsight not all of it wisely, you might have been burnt a few times, made a few not so great investments which provided little or no return, and you are down to your last £3,000 so you know you have to get it right this time or else. The 'last 3 grand' is a metaphorical statement, and Millionaire Mentor day is only £297 so you'll have some spare change left over! You may also have been in a position where you have lost your wealth and are looking to flex your financial muscle and regain and improve upon your previous situation.

Group #3: You are doing well personally and professionally and have reached a level of financial success yet you know there is room for next level growth, development and expansion. You also realise that if your business isn't growing by at least 10% per year in real terms, it is actually regressing in the current climate. There may even be that sense that despite your success, something else is missing.

As Sukhi put it "I want to help everyone that I touch achieve something. I don't hold anything back when it comes to getting results with a client." One of Sukhi's innate gifts when it comes to business and finance is to be able to look at an individual situation and see how to make things work. To be able to build a model, come up with a process, or a series of success steps. This really is a case of giving back having reached a level of business, personal, and financial success.


WHAT WILL WE COVER ON THE DAY?
In a nutshell we will loosen the brain and old programming, clear out old limiting beliefs and ineffective strategies, and install new strategies and wealth consciousness, and provide proven business models that you can implement into your own business immediately. The day is tailored around the needs of the attendees to ensure that everything is relevant and contributes to futher building your business and finances.
We will explore common business challenges, how to overcome them in your specific busness, and identify what needs to be in place to have your strategies work successfully. We will also look at your current business model and identify how to create an effective funnel that leads to increased cash flow.
There will be a Millionaire Mindset Modelling Exercise where we get inside the head of a multi-millionaire and identify the things that have been essential in creating success.
In addition to the business strategy you will also look at your feelings and relationship with money and the psychology of your spending so that you become very consciously aware of your spending patterns and where you might be inadertently leaking unnecessary cash. (Sukhi made a £60,000 improvement to a businesses bottom line with no increase in sales. All he did was examine their spend using his unique categorisation system).
Around the set agenda for the day, we will cover what is of most value to those in attendance. Topics that have come up in our strategy sessions as possbilities include How your iPhone can make you millions, exit strategies for business owners, tried and tested vs. 'guessed-ed' routes to creating successful businesses, how to work with probabilities to increase your levels of success, and strategies to avoid the 'mind highjacking' which prevents getting important things done.
The aim is to show you how to get into constant flow.
WHAT WILL YOU LEAVE WITH?
At the end of this groundbreaking day you will come away with:
A cash flow model that will change the way you spend for the rest of your life

Three core ideas to help create the wealth you deserve

A strategy for changing your personal and business circumstances and a clear plan of action

A true understanding of your relationship with money and how this could be preventing you from reaching the next level

Key business fundamentals, without which you could struggling for years with limited success

A new perspective on sales and ways to get new clients and improve lead generation

Powerful strategies that can be applied directly to your life and business

Freedom from the old beliefs, emotions and patterns that have held you back in the past

Specific ways to instantly start automating your business with little or no cash (Sukhi basically runs his entire empire from his iPhone)

A 3 - 5 year plan for your life and business
Sukhi will also look at why many entrepreneurs and business owners, and talented people suffer from what he calls the 'Carpenter Effect' in that they can solve other people's problems yet are unable to do the same for themselves, and in some cases have actually screw up their own lives, finances, or business.
We'll talk 'real world' stuff and show you how to change your life and your business and it will be centred around the things that are of most relevance to you.
So, the only question is, would you benefit from sitting in a room with millionaire entrepreneur Sukhi for a day to literally get inside of his head and mindset when it comes to money and building successful businesses?
Marilyn Devonish will be running belief change sessions throughout the day to help further integrate and enhance and integrate the information and strategies being shared by Sukhi on the day.
HOW IS THE DAY STRUCTURED?
The workshop will be a mixture of theory, practical exercises, Hot Seat sessions, strategy and planning, and belief change work. We will also start working through the Business Blueprint Template that Sukhi himself has used to create his multi-million pound business empire.
All of the belief change work is done in the privacy of your own mind so no one need know what you are working on. All figures and business plans will also be confidential so there is no requirement to share these publicly with the group.
This is also our beta test day so your input and feedback will be invaluable. It also means you will be privvy to information which may never again be shared in a public format, and in addition to this you also get to attend at this special introductory price.
WHO SHOULD ATTEND THIS EVENT?
This day is for entrepreneurs, solo-preneurs, and business owners who want to break through and take both their business and mindset to the next level.
It will also be useful for individuals who aspire to achieve greater financial success yet lack a solid action plan of how to do so.
WHAT IS THE INVESTMENT?
The 1-Day Workshop is £597.
There are also Hot Seat Tickets available where you do a live strategy session with Sukhi on the day to unpack your business and identify key strategies that you can put into action straight away. There are only 3 Hot Seat Tickets available and these are £750.
Simply select the relevant ticket option from the selection above.
There will also be an opportunity to work with Mindset Success Coach Marilyn Devonish and Millionaire Entrepreneur and Award Winning Small Business Coach Sukhi Wahiwala as a team privately after the event over a period of approximately 12 months where we focus solely on your success.
If you would like to pay via Bank Transfer just send an e-mail to Marilyn Devonish at the website address below.
WHAT IF I HAVE FURTHER QUESTIONS?
If you have further questions or queries e-mail Marilyn Devonish: marilyn@tranceformationsTM.com
I WOULD LIKE TO ATTEND, WHAT DO I DO NOW?
Select either the Workshop Only or Workshop + Hotseat ticket options above. Places for this event are limited due to the interactive and hands on environment we will be creating on the day so are available on a first come first served basis.
If you would prefer to pay by bank transfer just e-mail Marilyn Devonish for account details.
I very much look forward to working with those of you that decide to take up this amazing opportunity.
Warm regards,
Marilyn Devonish
WHERE IS THE EVENT TAKING PLACE?
Originally planned for London, we are considering an exciting change of venue. There is a possibility that this already very unique event will take place at one of Sukhi's private homes: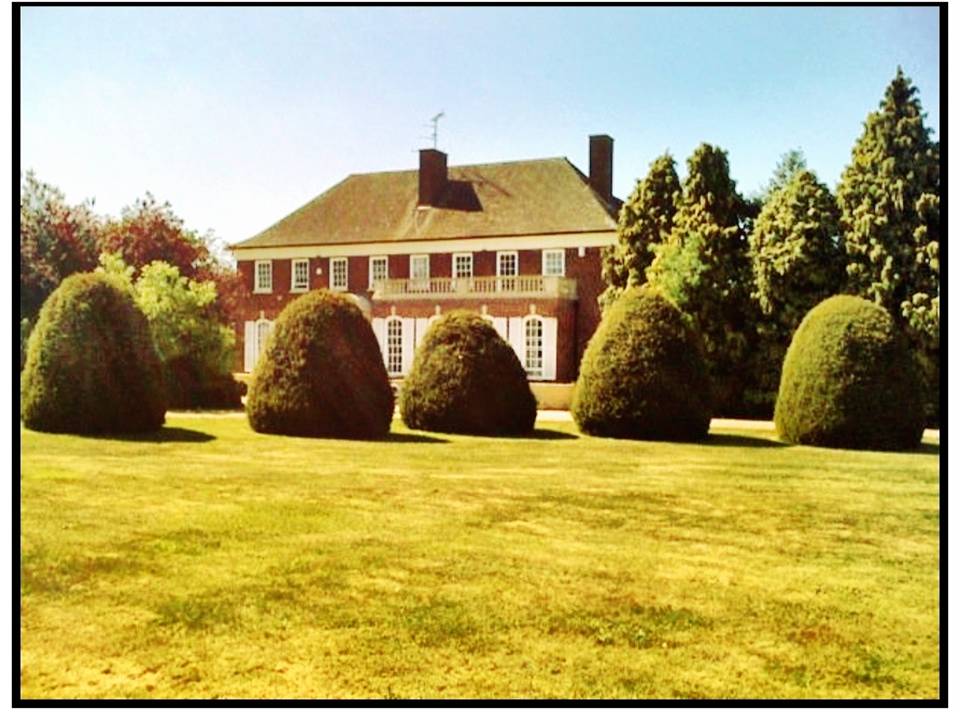 When you register you will be given further details.
WHAT WAS THE CONFERENCE CALL THAT GOT THIS CONVERSATION STARTED?
Information about the conference call which got everything started is outlined below. If you would like to download a free MP3 of the Huna and Access Consciousness Teleseminar so that you have an idea of what we will be exploring on the Millionaire Mentor Day go to: http://tranceformationstm.com/resources.php
-0-
FREE HUNA & ACCESS CONSCIOUSNESS LIVE ENERGY CLEARING & BELIEF CHANGE TELESEMINAR
The results of the Huna and Access Consciousness Teleseminar were nothing short of phenomenal.
Feedback about the live call included:
"Thank you very much for a fantastic call. It was amazing and I felt so relaxed."
"I welled up and my eyes released water when you mentioned the clearing statement about holding on to the past."
"I just wanted to thank you for this evening's session. I am not sure if this is something to note but my hands were tingling during the session."
"I am not sure if you did anything last night (referring to the additional remote Huna Session after the call on Thursday night) but I've been full of energy and the pain in my back has reduced."
"I just want to say thank you for a fantastic call, you were amazing."
"Thanks for the call and the recording which is to be sent. I feel very serene now."
"Thank you for yesterday's session. Wow. It was so liberating and every single subject you touched on for releasing was relevant for me personally."
"Today I dealt with stuff I've been putting off for a long time like clearing a pile of clutter which has been sat there for weeks."
"On the eating, I haven't felt that hungry and I've been eating healthy. I had cakes in my shopping basket and I chucked them out before I got to the till."
A participant who couldn't make the live call but listened to the recording afterwards said:
"Just finished listening to your recording. Energetically, it was full on!
As soon as you had finished describing the explanation of the statement, and I gave my consent, I suddenly connected with this massive flow of energy. Then as you finished describing Huna, and were about to start the 'actual' process, I figured I had better sit down, and really focus! (Was washing up dishes when I started listening!)
Anyways, as I connected, and you started the process there was so much inter-dimensional stuff I was connecting with, as well as all the other participants. As outside of the dimension of time, I was connected to the same collective group energy and resonance, it was most surreal. At moments, I literally saw the edges of people's spaces.. or their energetic bio-signatures, and holographic, multi-dimensional beingness, as the statements were unravelling, and things were shifting with each statement.
It literally felt as if you were addressing me directly, and that everything was personal, to me, and my issues, so definitely value in using and re-using the recording with others."
Farhan Rehman
w: http://consciouscomms.co.uk
GROUP ENERGY CLEARING SESSIONS
I have been having huge amounts of fun and success using the Huna and Access Consciousness with my Coaching and Breakthrough Clients, and also in a group format on the PhotoReading Workshops.
For phase 5 of the testing and rollout I now want to see the effectiveness of using the same processes on a group telephone call. The results with the live group processes on the PhotoReading Workshops have been nothing short of amazing so I am now looking to see how it translates over the phone. (For a taster of what you can expect from the live in-person sessions watch the short video below).
What people said about the Group Huna and Access Consciousness Breakthrough processes:
"Initially I was cynical about the eliminating beliefs session. But just as long as you're open and receptive you are able to feel the changes! Really valuable in this course!"
"The belief change session for me was one of many highlights of the PhotoReading course. It safely enabled me to accept the limiting belief I 'had' and then to simply let it go and trust myself that I can now move on. Thus realising my true potential and skill base."
"The belief change session has honestly changed my outlook on life. If you have only been doing this at the past few sessions, then it is DEFINITELY going to be part of your future PhotoReading workshops. :-)"
If you would like to join the Free Huna and Access Consciousness Energy Clearing teleseminar just select the free ticket option above. Tickets are available until 5pm on the day of the live event but the numbers are limited due to the size of the conference call line.
Those registered for the call will also receive a recording after the event and you will have the opportunity to submit your requests for what you would personally like to have cleared during the live call.
Huna and Access Consciousness are great for:
Resolving old limiting beliefs

Clearing out blocked physical and emotional energy

Creating a space where you can forgive yourself and others

Letting go of old judgements and self doubt

Paving the way for new opportunities and ideas to show up

Releasing yourself from the past and old genealogical and ancestral patterns that hold you back

Creating more energy, clarity and vitality
The issues that we initially choose to work on and clear will be on a first come first served basis so do make sure that you submit your requests early; of course who we are doing the clearing for will remain confidential. What I have found with running the group clearing processes is that even though I might be talking to one person, the whole group is benefitting at the same time and the energy and beliefs are cleared simultaneously.
You don't even have to know exactly what it is you are trying to clear, with Access it is about unlocking the energy so it's perfect because your conscious mind doesn't have to try and figure it out or get in the way. With Access and Huna we are clearing stuff in minutes and people often notice the difference immediately.
Spaces on the call and what we can cover on the day are be limited so do book now in order to grab a place and have the opportunity to submit the issue you would like to work on live during the call.
Dial in details will be sent to you upon completion of the ticket registration process above.
FURTHER INFORMATION
If you have any further questions or queries, or would like a Free copy of the Access Consciousness Clearing Statement and Starter Questions e-mail: marilyn@tranceformationsTM.com (Put 'Access Clearing' in the subject line).
ABOUT MARILYN DEVONISH
Marilyn is a Certified Trainer of NLP, Certified Trainer of Time Line Therapy, Certified Trainer of Hypnosis, Certified PhotoReading Instructor, and Practitoner of Huna, EFT, EmoTrance, DNA Theta Healing, Energetic NLP, and Archetypal Profiling. She is also a Freelance Magazine Writer, radio host, and keynote speaker. She has been coaching and training others for over 12 years.
Website: http://tranceformationstm.com/