Millionaire Brain Yoga: Awaken Your Third Eye (Online)

Tuesday, September 12, 2017 from 8:00 PM to 9:00 PM (PDT)
Event Details
"AWAKEN YOUR THIRD EYE" (Pineal Gland)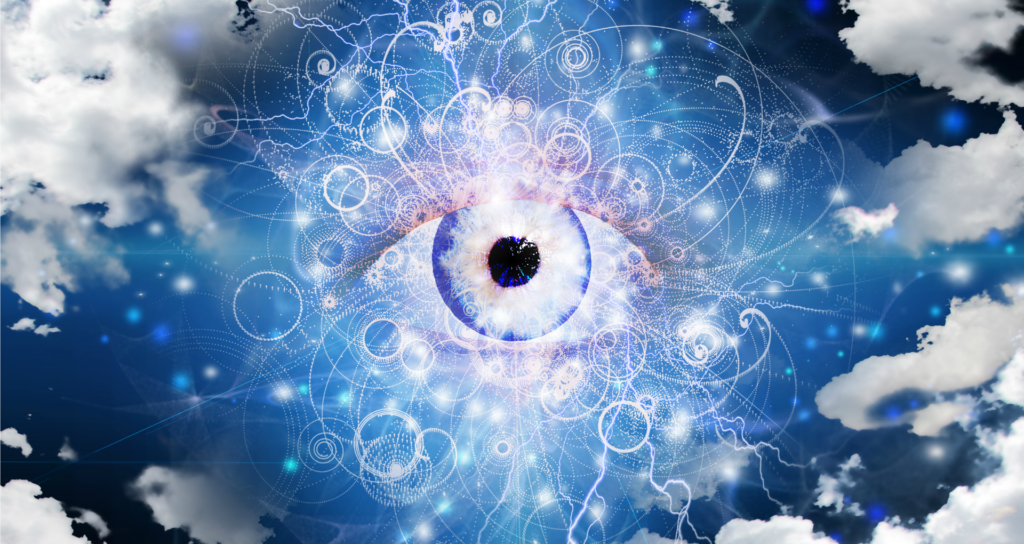 Join Founder of Millionaire Brain Yoga and Mindset Coach, Brandi M. Veil and Syed Hydari, Speaker and Neuroscientist for this online presentation on the importance of the Pineal Gland. 
INCREASE CLARITY, CONCENTRATION, IMAGINATION & INTUITION!
The pineal gland is a pea-sized gland shaped like a pine cone, located in the vertebrate brain near the hypothalamus and pituitary gland. Also known as the third eye, it is a revered tool of seers and mystics and considered to be the organ of supreme universal connection. Its significance appears in every ancient culture throughout the world. For example, in Ayurvedic philosophy, the third eye is represented by the Ajna chakra and in Ancient Egypt, the symbol of the Eye of Horus mirrors the placement of the pineal gland in the profile of the human head. The third eye is connected to clarity, concentration, imagination, and intuition.
René Descartes believed the pineal gland to be the "principal seat of the soul."

PRESENTATION OVERVIEW
In order to enhance the Millionaire Brain Yoga Intensive Program, we aim to supply courses to educate before attending our main events and activation ceremonies.  Enjoy!

In this online presentation you will learn the following:
Learn about the importance of the pineal gland

Learn how to decalcify your pineal gland. 

Discover ancient sounds (mantras) to activate the midbrain and the pineal 

gland.

How Millionaire Brain Yoga (MBY) Wealth Building Mantras affect the brain to attract abundance and prosperity.

What is real and what is pseudoscience

What herbs, essential oils and activities to do to awaken your pineal gland and more...
BONUS OFFER!
Attend the online event and receive: "6 WAYS TO AWAKEN AND OPEN THE THIRD EYE" PDF
#MBY 
-----------------------------------------------------------------------------------------------
ABOUT MILLIONAIRE BRAIN YOGA
Millionaire Brian Yoga is not your typical yoga practice; it is yoga for the brain using a blend of mindfulness, Yogi philosophy, and modern technology to activate the brain's neurology, ease the poverty mind and positively transform the lives of its participants.
Speaker bios, full-day schedule and more..visit www.millionairebrainyoga.com
*Seats are limited. 
When & Where

111 zoom media

Los Angeles, CA 90020


Tuesday, September 12, 2017 from 8:00 PM to 9:00 PM (PDT)
Add to my calendar
Organizer
ACTIVATE YOUR BRAIN'S POTENTIAL
Millionaire Brain Yoga is a practice that uses a blend of mindfulness, Yogi philosophy, and personal development to enhance human intelligence and positively transform the lives of its participants.