Million Dollar Style on a $100 Budget with Mike Esordi
Description
Beautiful Websites Don't Have to Cost a Fortune
Mike Esordi lands in Dallas on July 12, ready to show you how to amp up visual impact, without breaking the bank. Learn how to take any website project to the next level by creating Million Dollar Style on a $100 Budget.
Whether you're working on your own small business website, or guiding much larger projects for agency clients, you know how important it is to make a site beautiful and functional. Most likely the thing that gets in the way when you begin to think about design is cost. "Beautiful sites cost Big Bucks, don't they?" Well no, actually they don't have to. And that's why we're bringing Mike Esordi to DFWSEM on July 12.
Get Smart Tips from a True Design Professional
Whether he's master-minding visual design projects for the web, evaluating medical student innovation projects at Brown University's Warren Alpert Medical School, or capturing exquisite life moments from across the globe with his camera, creativity is at the heart of everything Mike Esordi does. Always an innovator and committed to design thinking, he has worked with clients such as Edison International, NASA/JPL, Sony (SDDS), Prime Sports TV, Trimark Pictures Hollywood, The New York Times, Disney, and the San Diego Padres.
Mike Esordi will blow your mind as he shows you how to build a beautiful site from start to finish. And with every step he'll count down the dollars it takes (or doesn't take) to get the job done. From color theory to clever apps, design guides and building beautiful customer experiences, you'll find it all packed into this one eye-opening presentation.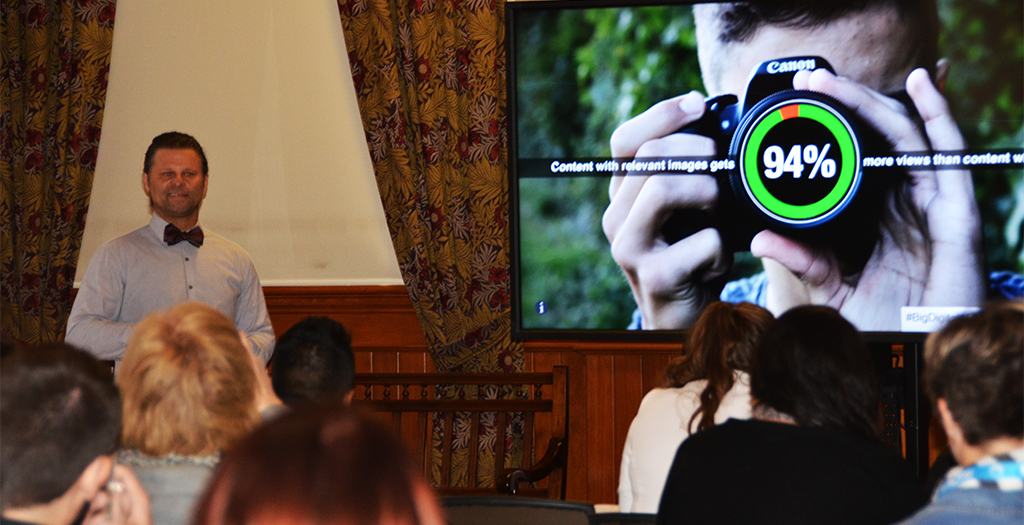 Grab your tickets now. This one will be BIG!