Description
Want to learn how Lynn Bardowski, known as The Million Dollar Party Girl, went from the best kept secret in SJ to a sought after expert recently featured in Forbes magazine? If you're ready to create a vision that will take your biz to the next level this boot camp is for you. Boots are optional, but encouraged. ha!
Coffee Break/Networking: 8:30am - 9am
At the 9am - Noon Boot Camp you will:
Create a clearly defined vision that will inspire you, and others, to take action!

Learn Lynn's event marketing strategies to launching your product or idea!

Learn how to stand out in the crowd by creating your personal brand: the essence of what makes you, you!

Discover Lynn's secret to creating a "buzz" and getting PR! Want to know how she got in Forbes? She'll tell you. > Read the Forbes article

Tell your story by learning the key elements to writing a sizzling BIO and About page. Lynn will share a few of her #1 bestselling author secrets too!
Ready to get to work?
Bring your current marketing, branding and storytelling materials including your biz card, a print-out of your about page, logo, bio, current head shot and a list of any awards you've received. If you don't have all these things, no worries. That's why you need to go to Million Dollar Party Girl Boot Camp.
Bonus: The Entrepreneur Incubator at Farmers Insurance is located behind Nordstrom Rack in Cherry Hill, NJ. Park in the garage (behind Nordstrom Rack) - 3rd floor - to access the walkway bridge into the building.
*Registration is non-refundable, but can be transferred.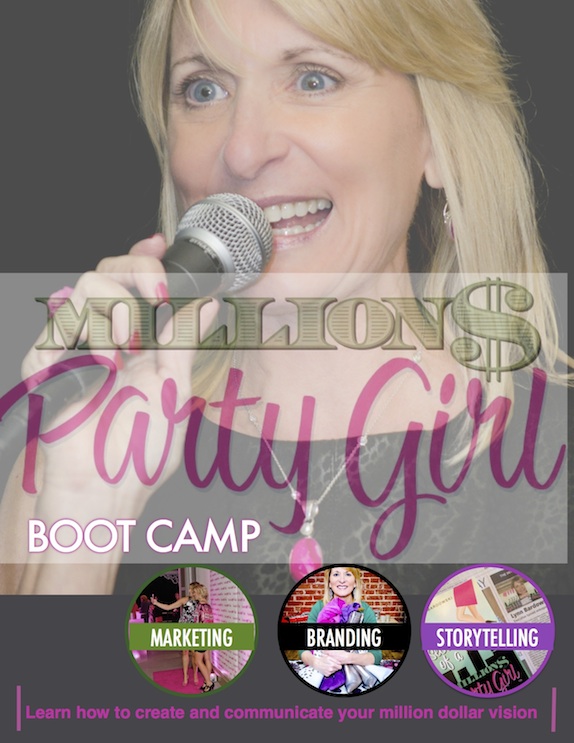 Organizer of Million Dollar Party Girl Entrepreneur Boot Camp
Lynn Bardowski overcame fear, failure, and mommy guilt to become a multimillion-dollar revenue-generating direct sales entrepreneur. And, according to a recent Wall Street Journal Small Business report, "Just 1.8% of women-owned businesses generate more than $1 million in annual revenues." That puts Lynn at the top of her game.
Bardowski, an innovative direct sales expert, empowers women entrepreneurs to embrace their inner Visionista, which she describes as "A woman that knows who she is, where she is going, and guides her tribe of leading ladies to the top."
As a sought-after keynote speaker for direct sales and woman's conferences, best selling author, and blogger, Lynn has been featured on Fox, CBS, Huffington Post, Forbes and more. Her recognition includes Enterprising Woman of the Year, Top 25 Women to Watch, Top 100 Small Biz Influencer and Trailblazer of the Year.
Lynn's success has allowed her family to live a blessed life with many dreams come true. They've stood together on the edge of the Grand Canyon, viewed Paris from the top of the Eiffel Tower, sped through the Everglades on an airboat, hiked through a rain forest, experienced Phantom of the Opera in London & NYC and savored Tapas in Barcelona. A Jersey girl at heart, Lynn enjoys putting her toes in the sand and celebrating life with her growing family, including husband Bill, two married daughters and three grandchildren.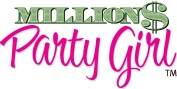 www.milliondollarpartygirl.com