Event Information
Location
Miller Neighborhood, OKC
NW 10th St. to NW 16th St.
N. May Ave. to N. Villa Ave.
Oklahoma City, OK 73107
Description
MILLER IN MAY CELEBRATES HISTORIC OKC NEIGHBORHOOD CHARM
19th Annual Miller in May Home & Garden Tour

Six homes and gardens -- from grand domiciles to cozy bungalows -- are ready to welcome the public. The 2017 tour will showcase the diverse architecture, array of interior décor and charismatic outdoor spaces that exist within an established historic neighborhood.

Miller in May takes place on Sunday, May 21, from 11am-5pm. Tickets for this self-guided tour are $10 and include access to the hospitality center.

On the eve of the tour (Saturday, May 20), Miller by Moonlight offers guests a festive evening complete with cocktails, heavy hors d'oeuvres, live music by acoustic guitarist Collin Holloway and guided tours of the homes. Tickets are $30 per person, and reservations are required no later than May 12.
Tour stops are:
Tommy and Amie Reagan's House, 2649 NW 14th St.
Kramer House, 1215 N. Miller Blvd.
Kramer Garage Apartment, 1213 N. Miller Blvd.
Mickey Barnard's Duplex, 1114 N. Miller Blvd.
Matthew Shepherd's Home, 2629 NW 11th St.
Cindy Menefee's Home, 2622 NW 11th St.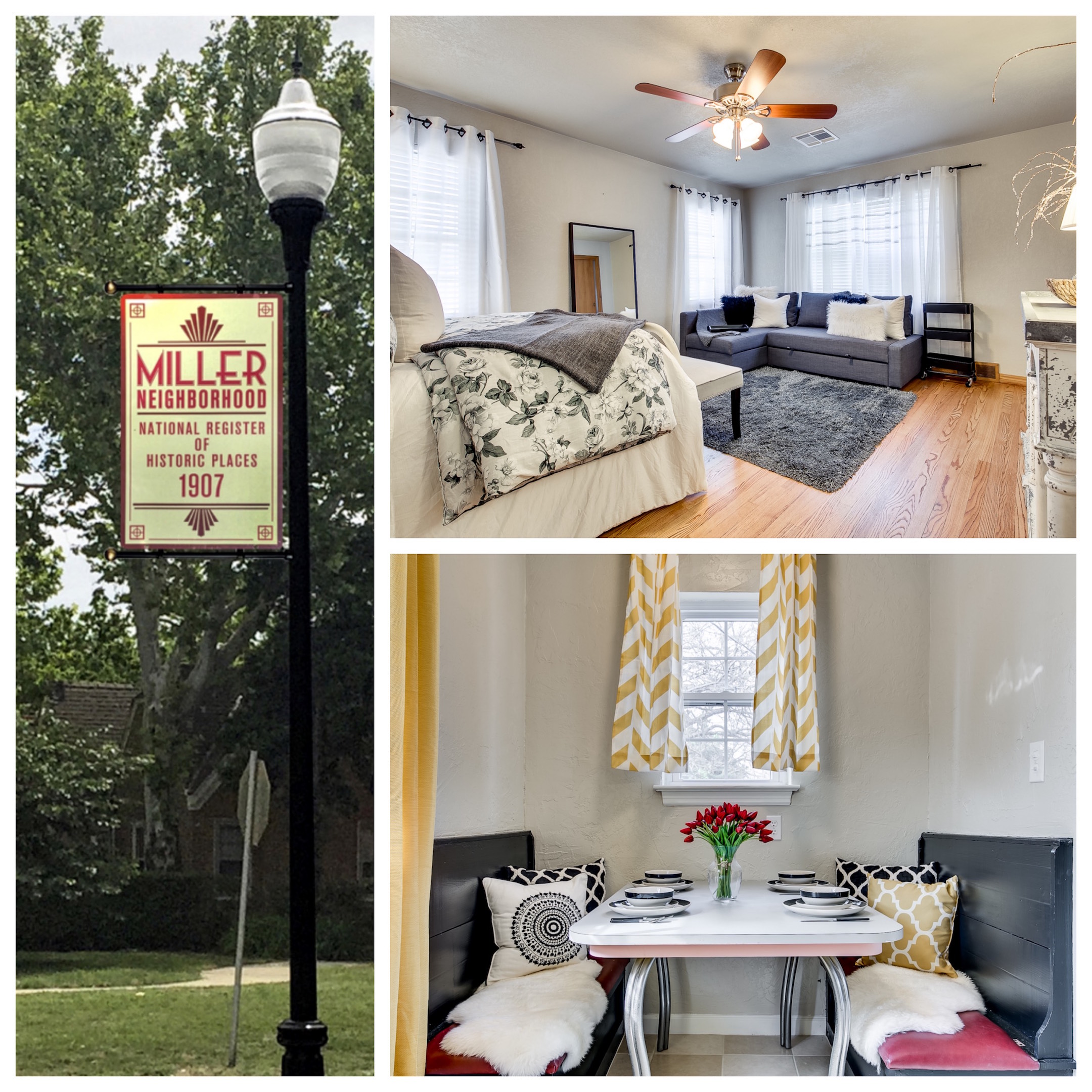 Miller in May and Miller by Moonlight are the largest fundraisers of the year for the neighborhood. Proceeds benefit the numerous ongoing projects, such as the installation of decorative street lamps and beautification of the medians that enhance the quality of living for residents and maintain the area's historic integrity.
Miller in May is presented by the Miller Neighborhood Association and sponsored by Water's Edge Winery, Living in the 405, Southard Plumbing, Oklahoma Turf Specialist, Antique Avenue Market, Jean's Plumbing, Monty Milburn of Churchill-Brown & Associates, Jeremy Crites of Lionheart Real Estate and Glenn J. Mencer P.E., Financial Coach, of F&F Accounting & Tax Solutions, PLLC, AlignOK and Proven Electric.

Location
Miller Neighborhood, OKC
NW 10th St. to NW 16th St.
N. May Ave. to N. Villa Ave.
Oklahoma City, OK 73107