Description
Don't hate the player, hate the game! "Millenniheirs" is a fresh look at those under 35 from the standpoint of the world they are inheriting. How can companies start thinking about millennials as heirs – their inheritance as well as what they will pass down?
With more and more data about millennials being endlessly analyzed and distributed, there is a need more than ever to take a step back and reframe the entire conversation – including the nomenclature.
Join a panel of influential Millenniheirs as they reflect upon their own generation and what makes them tick. Dive deep into their social fabric and come away with a renewed understanding of–
How people under 35 think about brands and the impact of their purchases
The role of social currency among young professionals and online influencers
Strategies to connect with the largest living adult generation by 2019 as it moves into its prime spending years and forces companies to examine how they do business for decades to come


PANELISTS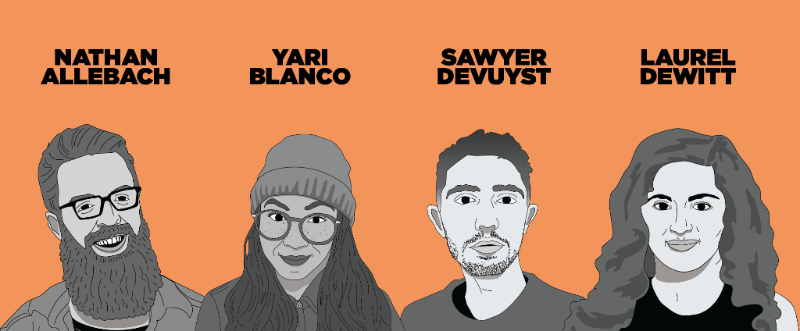 Nathan Allebach
Nathan Allebach is a Philly-based social media manager for food and beverage marketing agency, Allebach Communications. Nathan primarily runs the Steak-umm social media account, which he built up to 500+ million organic impressions with his #VerifySteakumm campaign. Follow @nathanallebach on Twitter and @nathanallebach on Instagram to discover the frozen beef cult leader!
Yari Blanco
Yari Blanco is the founder and editor-in-chief of a digital sisterhood called theGIRLMOB, where Women of Color are celebrated and highlighted through interviews, personal essays, photo journals, events and a podcast. Having focused on brand marketing, digital and experiential, Yari is also a Community Manager at The Wing's Dumbo location. Follow @theyariblanco on Instagram and @theyariblanco on Twitter!
Sawyer DeVuyst
Sawyer DeVuyst is an actor, model, visual artist and activist who is reclaiming how transgender men are viewed. Sawyer once stunt doubled for Andie MacDowell and has been on The Daily Show and HBO Vice. Follow @sawyermine on Instagram and @SawyerDeVuyst on Twitter to discover his collection of daily self-portraits.
Laurel DeWitt
Laurel DeWitt is an artist, designer and visionary who created and built her own hand-crocheted, all metal apparel & accessory brand called Laurel DeWitt. Her captivating alloy creations have been adorned by celebrities including Beyoncé, Amber Rose, will.i.am, Steve Aoki, Lenny Kravitz, Lady Gaga, among others. Follow @laureldewitt on Instagram and @Laurel_DeWitt on Twitter to discover a brand inspired by global regalia.
MODERATOR
Jessie McGuire
Jessie is Executive Director of Strategy at ThoughtMatter.
EVENT SCHEDULE
11:30 – Doors open
12:00-1:00 – Panel discussion
1:00-1:30 – Networking
The panel discussion is part of a free independent event organized by ThoughtMatter, a New York-based design and branding studio that focuses on work in the social impact, education and cultural space. ThoughtMatter recently completed a comprehensive research project on millennials in partnership with qualitative research group Verbate.
For questions contact us at: whitney@thoughtmatter.com