Millennial Women Talk Tour: Season Two, Atlanta Edition - "How To Self Care Down There" with Beatrice Feliu Espada
About this event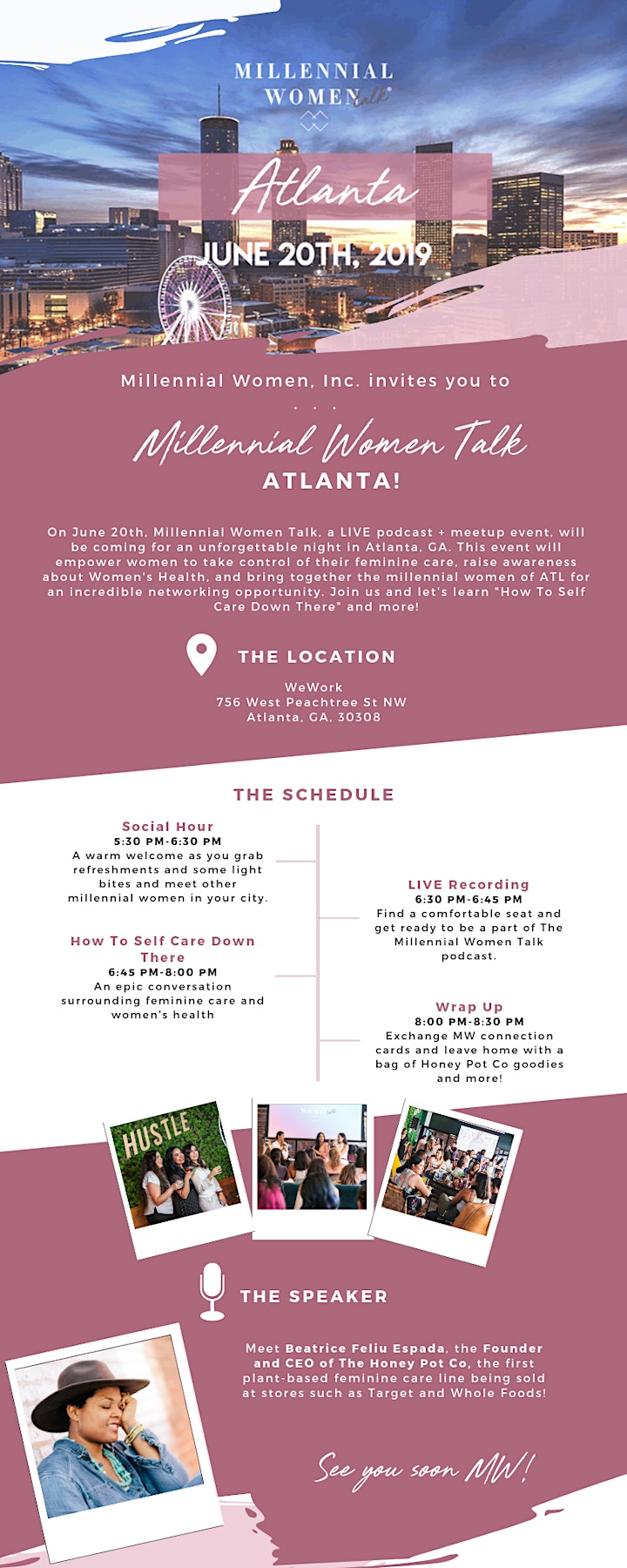 To catch-up on Season One of The Millennial Women Talk Podcast, click here.
To learn more about Millennial Women, Inc please visit our website.
Thank you to our sponsors for helping us make this possible!
By purchasing a ticket to the Millennial Women event, you agree that: (a) Millennial Women, LLC ("MW") , Event Brite, and any authorized event sponsors are permitted to photograph, video, and sound record you and utilize your voice, image and likeness, in whole or in part, in any media whatsoever, in any manner; (b) you will not use content that you capture at the MW event (including but not limited to photos, video and/or audio) (collectively, the "Captured Content") for commercial purposes without the prior written consent of MW; (c) you will not use Captured Content to imply any endorsement or sponsorship of your business, services and/or products by MW; (d) you are responsible for obtaining all consents, approvals, and releases necessary from any third-party for your use of the Captured Content (including any individuals, trademark owners, etc. appearing in the Captured Content); (e) Captured Content may not be licensed to a third-party for any purposes without the prior written approval of MW; and (f) you grant to MW a non-exclusive, worldwide, sub-licensable, royalty-free license to all copyrights associated with the Captured Content.
Organizer of Millennial Women Talk, a LIVE podcast + meet-up in Atlanta, GA!