Millennial Women Entrepreneurs: New Ways, New Thinking, New Success Stories...
Description
Millennial Women Entrepreneurs:
New Ways, New Thinking, New Success Stories
The WISE Breakfast Panel Series
Please join the WISE Women's Business Center and OneGroup for a captivating discussion with 5 exciting millennial women that are making moves in Upstate New York. Hear them explore the ways they are intentionally creating the lives they want and the impacts they want to have. Each of these women has held a "traditional" job, but has chosen to forge her own path. Together they are helping to reshape what it means to have a great career and a great life. Gwen Webber-McLeod, an expert in leadership, diversity and inclusion, has several initiatives focused on millennial women and will host a lively discussion with these fascinating women.


Sponsored by OneGroup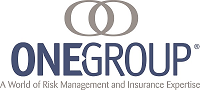 The event is taking place at OneGroup Education Center, 706 N. Clinton Street, Syracuse, NY 13204 at 7:30am-9am on Wednesday, March 13.
Breakfast will be served.
RSVP at 315-443-8634 by March 7th
Space is limited.
Moderated by Gwen Webber-McLeod
The panelists are the following:
1. Jennifer A. Beckage, Esq., Certified Information Privacy Professional, United States
Managing Director, Beckage PLLC
2.
Clara N. Cedeño - Owner/Founder of La Patria Café
3. Hilary Donohue – Architect/Owner, City Link Architecture
4. Nujoud Makhlouf – Owner, Small Mountain Za'atar (WISE Client & With Love Restaurant Entrepreneur 2018)
5. Dr. Juhanna Rogers, PhD. – Director of Performance, CenterState CEO
---
Free on site parking.
Organizer of Millennial Women Entrepreneurs: New Ways, New Thinking, New Success Stories...at OneGroup