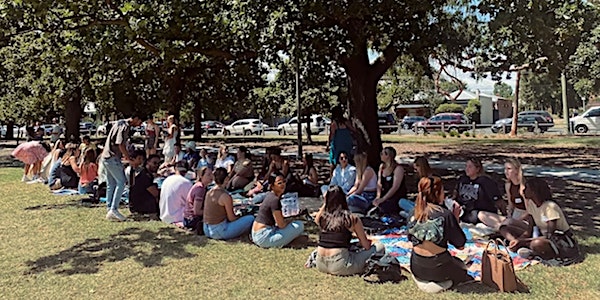 Millennial & Gen-Z Conversations | Boston Event
Connect with like-minded Millennials & Gen Z over interesting conversations. Make friends, network and gain new perspectives.
When and where
Location
Charles St @ Beacon St Charles St @ Beacon St Boston Common Boston, MA 02108
About this event
The "Millennial & Gen-Z Conversations" series offers a way for Millennials and Gen Z, the loneliest generations, to find friendships that go beyond the surface. The only cost of entry? Being open to talking to other people your age about the things that matter to you.
What topics will we talk about? They range from mental health, work life balance, relationships, dating, what our parents didn't teach us, and everything in between. The questions are designed to get you thinking, and to get you talking to other people about things that matter to you.
What's our goal? Our goal is to create lasting connections between people, to create a safe space for people to be themselves, to create a sense of community, and to help people understand themselves and others better.
Ok, I'm in! What should I bring?
For our park events we encourage people to bring a picnic blanket/something to sit on, but feel free to bring along some water, food or snacks if you like! Otherwise, come as you are :)
Where to meet:
At the Boston common, between Charles and Beacon St.
Meeting location: see lbeomg
Backup meeting location if the first spot is taken: https://bit.ly/3eTd3Dt
FAQ:
https://www.themillennialcrisis.com/f-a-q
Send us a DM if you have any more Qs
Instagram:
https://www.instagram.com/themillennialcrisis/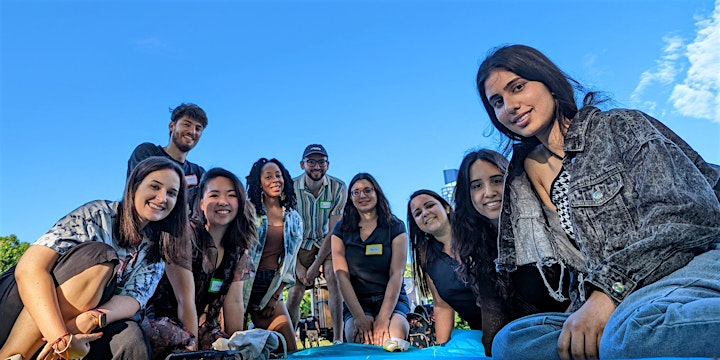 Location:
Boston Common, between Charles St & Beacon St
1: Main site
2: Backup site, if 1 is not available.

About us
The Millennial Crisis is a community of like-minded Millennials & Gen Z who believe that the "traditional" path in life is not working for us. We are fed up with working a corporate 9-5 that causes us mental distress, being pressured to get married and have kids, all while watching our "leaders" take away our rights, destroy our economy, environment, and future.
This space is for connecting with like-minded young people (yes, your 30s are still young!) to figure things out, exchange experiences and perspectives, and learn and grow together in a non-judgmental space.
Our conversation events run once a month across the globe, with an aim to turn digital relationships into real-life friendships.
These events aren't your regular (awkward & boring 😀) "networking events", we have created a space where you are welcomed and introduced to people on arrival, we create a really safe, open and fun space where you feel comfortable and have the opportunity to share no matter how introverted or extroverted you are.
Imagine the meaningful conversations you would have while travelling abroad, or staying up late with great friends!
We are all about getting outside of your comfort zone and into your stretch zone and encourage you to come to your event solo! Push through the awkwardness, self-doubt, fear and anxiety (all normal feelz we all experience pre event) leading up to the event and seek comfort knowing this is a welcoming space and a great chance to connect with people you might not have otherwise.
If you have any concerns or questions we are here to make you feel as comfortable as possible so get in touch @themillennialcrisis on IG, or hello@themillennialcrisis.com
As with all TMC events, this is a safe space for you to be 100% yourself, no judgment so come solo or with a pal and say hi!
Instagram: https://www.instagram.com/themillennialcrisis/
Tiktok: https://www.tiktok.com/@millennialcrisis