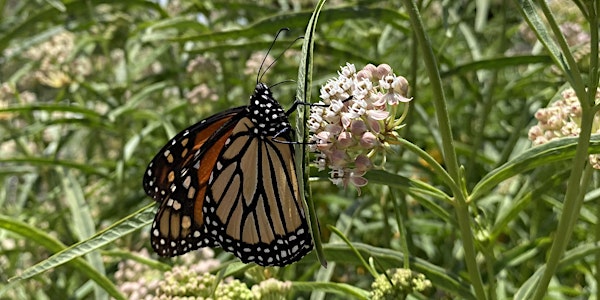 Milkweed Silk and Stem - Morning Workshop 10 am
Join us to learn more about the life stages of native milkweed, cultural significance of the plant, and participate in community science!
When and where
Location
Rancho Sierra Vista Via Goleta Newbury Park, CA 91320
About this event
As the long days of the summer become moments of the past, plants and animals enter new stages in their lives to prepare for cooler days. Join us on a hike to appreciate the autumnal change of the landscape and to engage with native milkweed.
*Learn more about the life stages of Narrowleaf milkweed, cultural significance of the plant for Chumash, Tongva, and Tataviam nations, and participate in community science. *
Volunteers will be trained to collect data that aims to support the necessity of stewardship in native ecosystems to re-emphasize the importance of Indigenous management practices. Dormant milkweed stems will be harvested in the process. No experience necessary!
Meet us at the first parking lot after entering Rancho Seirra Vista to begin a short hike to field sites.
Volunteers will be instructed to measure the plant and will use their cellphones for data collection. Afterwards, participants will have the opportunity to participate in a cordage making workshop with Chumash community member and jewelry designer Lea Valenzuela. She will be speaking on plant people relationships and their importance for cultural continuance.
Please arrive prepared to hike up to 1 mile out to our site (2 miles total+field work) on uneven terrain and in direct sunlight. This means wearing appropriate footwear (think athletic shoes or hiking boots), long sleeves and pants, a hat, sunglasses, and sunscreen. Bring a minimum of 1L of water, although more is heavily encouraged. Register here to reserve your space.
These spaces are home to rattlesnakes, poison oak, ticks, and stinging insects. We will be lending snake gaiters.
Primary Contact: ashley_borrego@partner.nps.gov