Join Milkweed Editions and I-ASC for the virtual launch of Hannah Emerson's debut poetry collection "The Kissing of Kissing."
About this event
Join Milkweed Editions and I-ASC for the virtual launch of Hannah Emerson's debut poetry collection The Kissing of Kissing, the first book in the Multiverse series.
This event will feature a chorus of voices, including special guests Kaveh Akbar, CAConrad, JJJJJerome Ellis, Adjua Gargi Nzinga Greaves, Michael Kleber-Diggs, Chris Martin, Aviv Nisinzweig, Lauren Russell, Pete Silberman, & Adam Wolfond. Each guest will read one of Emerson's poems and one of their own, written in response to The Kissing of Kissing.
SignNexus will provide ASL interpretation and CART (remote captioning) during the event.
Free and open to the public. Please RSVP via Eventbrite to receive the Zoom link via email on the day of the event. Registrants will also receive a special purchase code; the first 50 to redeem this code when purchasing a copy of The Kissing of Kissing on milkweed.org will receive free shipping and a complimentary postcard featuring a poem and painting by Emerson.
The event will also be live streamed to our Facebook page for the greater public.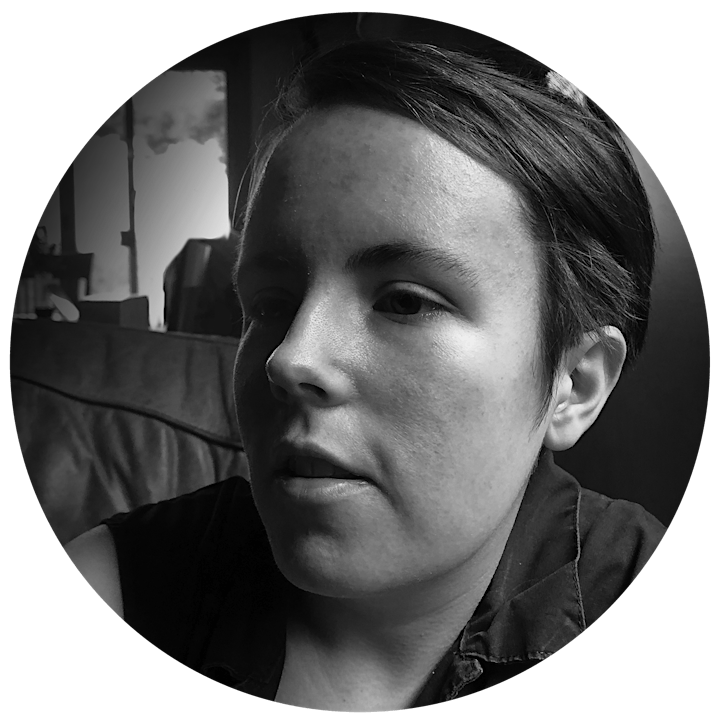 ABOUT HANNAH EMERSON
Hannah Emerson is the author of The Kissing of Kissing. She is also the author of a chapbook, You Are Helping This Great Universe Explode. Emerson is a nonspeaking autistic artist and poet whose work has graced BOMB Magazine, the Poetry Society of America, Literary Hub, and the Brooklyn Rail. She lives in Lafayette, New York.
PRAISE FOR THE KISSING OF KISSING
"Inventive . . . Images repeat on a scale that shifts from the immediate, worldly, and intimate to the cosmic. 'Please try// to imagine how big you are yes yes,' Emerson suggests, challenging the reader to expand their perception and vision through this unusual and intriguing approach to form."—Publishers Weekly
"Hannah Emerson's The Kissing of Kissing is one of the most accomplished poetry debuts I've come across in recent memory. There's something of Molly Bloom's final soliloquy in these poems, that deep rush of deep ecstasy made full by having touched deep loss: 'I sound / each prayer to let all of / language answer me. / Teach our water its art. / Use questions.' You can feel echoes of Walt Whitman, Gertrude Stein, and Ross Gay in Emerson's truly singular and unforgettable voice. This is one of those rare miraculous books that, having read, I want to immediately share with everyone I love."—Kaveh Akbar
"There is a 'yes yes' magic spell 'yes yes' in these pages, as this planet's most extraordinary poems will cast. Yes, and more 'yes yes,' Hannah Emerson's The Kissing of Kissing deserves a cult following—I'M IN! You, too, will fall in love with these poems that are coming at life in angles we never knew we needed to imagine!"—CAConrad
"The Kissing of Kissing is incantatory and ecstatic. Ideas and images rooted in the natural world appear and swirl; the patterns and deviations they create combine to form a lush soundscape. In the vibrant heart of this woods of Hannah Emerson's words, we are implored to embrace gestures that are straightforward and not—to 'try to dive / down to the / beautiful muck' or 'to get to the flake of / snow that indescribable thing / that we need to know if we are to melt.' The Kissing of Kissing is spectacular in its cadences and in its call to embrace longing, desire, intimacy, and (yes yes) love."—Michael Kleber-Diggs
"'Look very hard to find / the place between / the pillow and hell,' Hannah Emerson writes in The Kissing of Kissing. Half entreating, half commanding, with an expansive approach to syntax and the urgent repetition of a heart beating with greater and greater intensity toward self-realization through language, these poems demonstrate a poetics of deep listening and deep feeling, of care, that suggests an alternative to the cruelty and carelessness that often take center stage in our historical moment. Hell is always proximate, Emerson's poems remind us, but through attentiveness to 'little things,' so is the possibility for transformation—which is the work of poetry."—Lauren Russell
ABOUT THE GUEST SPEAKERS
Kaveh Akbar's poems appear in The New Yorker, Paris Review, The New York Times, Best American Poetry, and elsewhere. He is the author of two books of poetry—Pilgrim Bell (Graywolf 2021) and Calling a Wolf a Wolf (Alice James 2017)—and the editor of The Penguin Book of Spiritual Verse. Born in Tehran, Iran, Kaveh teaches at Purdue University and in the low-residency MFA programs at Randolph and Warren Wilson college. He serves as Poetry Editor for The Nation.
CAConrad has been working with the ancient technologies of poetry and ritual since 1975. They are the author of AMANDA PARADISE: Resurrect Extinct Vibration (Wave Books, 2021). Other titles include While Standing in Line for Death and Ecodeviance. The Book of Frank is now available in 9 different languages. They received a Creative Capital grant, a Pew Fellowship, a Lambda Literary Award, and a Believer Magazine Book Award. They teach at Columbia University in New York City and Sandberg Art Institute in Amsterdam. Please visit their website.
JJJJJerome Ellis is a Black stuttering animal who lives in Norfolk, VA. He is very grateful to Hannah for inviting him into this space.
Michael Kleber-Diggs is the author of Worldly Things, which was awarded the 2020 Max Ritvo Poetry Prize. He was born and raised in Kansas and now lives in St. Paul, Minnesota. His work has appeared in Lit Hub, the Rumpus, Rain Taxi, McSweeney's Internet Tendency, Water~Stone Review, Midway Review, North Dakota Quarterly and a few anthologies. Michael teaches poetry and creative non-fiction through the Minnesota Prison Writers Workshop.
Chris Martin is an Editor-at-Large for Milkweed Editions, where he curates the Multiverse series. He is a neurodivergent poet, educator, and editor whose fourth book of poems, Things to Do in Hell, was published by Coffee House Press in 2020. His first book of essays, May Tomorrow Be Awake: On Poetry, Autism, and Our Neurodiverse Future is forthcoming from HarperOne. He is the recipient of grants from the Mellon Foundation, the NEA, and the Minnesota Humanities Center. He is the co-founder and executive director of Unrestricted Interest, an organization dedicated to helping neurodivergent learners transform their lives through writing. He lives in Minneapolis, where he also teaches at Hamline University and Carleton College.
Aviv Nisinzweig is a writer, artist, editor, and teacher.
Lauren Russell is the author of Descent (Tarpaulin Sky Press, 2020), winner of the Poetry Society of America's 2021 Anna Rabinowitz Award, and What's Hanging on the Hush (Ahsahta Press, 2017). She has received fellowships from the National Endowment for the Arts, Cave Canem, and the Wisconsin Institute for Creative Writing at the University of Wisconsin-Madison, as well as residencies from the Rose O'Neill Literary House at Washington College, the Millay Colony for the Arts, and City of Asylum/Passa Porta. Her work has appeared in The New York Times Magazine, the Academy of American Poets' Poem-a-Day, The Brooklyn Rail, DIAGRAM, and the anthology Furious Flower: Seeding the Future of African American Poetry, among others. She is an assistant professor in the Residential College in the Arts and Humanities at Michigan State University and is director of the RCAH Center for Poetry at MSU.
Peter Silberman is a singer, songwriter and producer based in New York's Hudson Valley. He is best known as the front-person and primary creative force behind Brooklyn-based indie band The Antlers.
Adam Wolfond the author of The Wanting Way, forthcoming from Milkweed Editions in August 2022 as the next book in the Multiverse series. He is a nonspeaking autistic artist, poet, and university lecturer whose work has been featured in multimedia exhibitions, documentary films, academic journals, and philosophical treatises. He is the youngest writer to appear in the Academy of American Poets' "Poem-A-Day" series and is the author of two chapbooks, There Is Too Music in My Ears and In Way of Music Water Answers Toward Questions Other Than What Is Autism, both published by Unrestricted Editions. He is also a founding member of dis assembly, a neurodiverse artist collective based in Toronto.
ABOUT MILKWEED EDITIONS
Milkweed Editions is one of the nation's leading independent publishers. A 501(c)3 nonprofit organization, our mission is to identify, nurture, and publish transformative literature, and build an engaged community around it. We believe that literature has the potential to change the way we see the world, and that bringing new voices to essential conversations is the clearest path to ensuring a vibrant, diverse, and empowered future.
ABOUT MULTIVERSE
Multiverse is a literary series devoted to different ways of languaging, curated by neurodivergent poet Chris Martin, and featuring a chorus of editorial voices. Multiverse primarily emerges from the practices and creativity of neurodivergent, autistic, neuroqueer, mad, nonspeaking, and disabled cultures. The desire of Multiverse is to serially surface multiple universes of underheard language that might intersect, resonate, and aggregate toward liberatory futures. In other words, each book in the Multiverse series gestures toward a correspondence—human and more-than-human—that lovingly exceeds what is normal and normative in our society, questioning and augmenting what literary culture is, has been, and can be.
ABOUT I-ASC
The mission of I-ASC is to advance communication access for nonspeaking individuals globally through training, education, advocacy and research. I-ASC supports all forms of augmentative and alternative communication (AAC) with a focus on methods of spelling and typing. I-ASC currently offers Practitioner training in Spelling to Communicate (S2C) with the hope that other methods of AAC using spelling or typing will join our association.