Military.com Spouse Summit Comes To Washington D.C.!

Thursday, April 11, 2013 at 8:30 AM

-

Friday, April 12, 2013 at 1:00 PM (EDT)
Event Details

Visit our website:
The Military.com Spouse Summit - Taking Care of America's Military Families 
Thanks to our outstanding sponsors, we are able to offer the 2013 Military.com Spouse Summit free of charge.
Brought to you by the generous support of:
Presenting Sponsor: USAA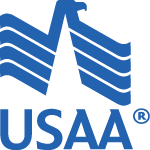 Platinum Sponsor: The Home Depot Foundation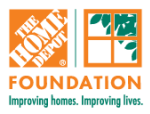 Gold Sponsors:The Ladies Auxillary to the Veterans of Foreign Wars &
                        The Sittercity Military Program
To reserve a room at the Sheraton at our reduced rate, visit:
https://www.starwoodmeeting.com/StarGroupsWeb/res?id=1301299816&key=17392
 2013 Spouse Summit Draft Program
Thursday, April 11, 2013
8:30-9:00 am             Registration and Breakfast
9:00-9:30 am             Welcome and Ice Breaker—Jacey Eckhart
9:30-10:15 am            Breakfast and Keynote Address
-Sal Giunta, First Living Medal of Honor Recipient since Vietnam
10:15 am                     Break
10:30-11:45 am          Plenary Session
MILITARYVILLE:  Get The Users Your Program Deserves
Our military professionals work hard to offer an amazing array of programs, classes, events and services for military families.  Far too often, we set things up only to get crickets in reply.  In this three part session, work with peers and experts to learn how to attract the Facebook generation, how to create an appetite for local programming and how to get participants in your door—so you can really make a difference.
Noon-1:00 pm                        Lunch
1:05-2:30 pm              Breakout sessions:
FAMILY MENTAL HEALTH:  The Therapy Games
We military family professionals are quick to recommend counseling through Military OneSource or Tricare or so many other providers. Yet our readers report that all too often civilian providers do not know enough about military life or military marriage to help us.  Sometimes the things providers say alienate servicemembers and their families.  In this session, find out how providers are currently trained.  Then work with your group to develop the top ten things providers really need to know about how military life works.
MILITARY BRAT-TASTIC: Best Military Kid Practices
Grown military brats tell us all the time that their military upbringing made them more adventurous, more outgoing, more connected.  Can that possibly be true? In this session, we step away from the military-as-crisis model and set out to capture the practices that make military families function.  Work with our experts and a new brainmapping tool to get to the good stuff you can share with your families:  How do you really get that new dad involved after deployment?  Do servicemembers need to know the name of their kid's dentist or can they skip that?  Do you have to steal a Mustang GTO in order to bribe a senior in high school to PCS?  Then we set out to knab the top ten most important elements in raising great military kids
2:30-3:15 pm              Final Plenary Session
________________________________________________________________________
Friday, April 12, 2013
8:30-9:00 am               Welcome by Jacey Eckhart
9:00-10:15 am             Career Breakout Sessions
BREAK OUT SESSION 1:
SPOUSE EMPLOYMENT: Career Makeovers
When you fall in love with someone in the military, everyone is sure that their hard work and their skills will lead them to a job.  The pitfalls that happen to other military spouses will not happen to them and will not happen to you…until it happens to you.  Pit your wits against our experts as we do career makeover on spouses who have lots of education and no experience.   On spouses who have a good job but are about to PCS and on spouse who have been stay at home moms and about to get back to the workforce.  It's so much more than a resume and an interview.
TRANSITION: Career End Game
Whether the servicemember promises to get out of the military after one tour or already claims to be to a "30-year guy," one day they will leave the military.  After a decade of war, the transition from the military to civilian life is the reigning theme for programs and services in 2013.  How do you sort through all that is now available for our departing military members?  You grab the Military.com toolkit.  Join us for a working session that will introduce you to the essential components of your transition tool kit with lightening round talks from a panel of experts and then transition into a working session that put you face to face with these experts and allow you the opportunity to network and ask direct questions about the transition process for your particular service.
10:15-10:30 am           Break
10:30-11:45 am           Career Breakout Sessions
BREAK OUT SESSION 2:
*attendees will go to the breakout session they not attend in the first session.
SPOUSE EMPLOYMENT: Career Makeovers
TRANSITION: Career End Game
Noon-1:15 pm            Working Lunch and Final plenary session
SPOUSE COMMUNITY: Bold Requests and Amazing Innovations
Creative problem solvers always suggest that when we can't think of a solution that we get out there and collect new solutions from new sources!!!!  As if "new" solutions and sources were sitting next to us clad in a "Here To Make Friends" tshirt.  In this session, they are.  Participants will get two minutes to boldly present to the group their local problem, triumph, challenge, struggle, focus etc.   Then they get exactly three minutes to hear suggestions from the crowd.  Then in our special "back of the room" confab, participants can share ideas by "bumping" cell phone contacts or exchanging business cards.  After the event, we will report on the progress of the Bold Requests on SpouseBuzz.  We create motivation and encouragement and amazing innovations for our military family pros, command teams and military spouses everywhere.  That's what happens when you collect the best and the brightest in one room. 
END OF SUMMIT
When & Where

Sheraton Premier
8661 LEESBURG PIKE
Vienna, VA 22182


Thursday, April 11, 2013 at 8:30 AM

-

Friday, April 12, 2013 at 1:00 PM (EDT)
Add to my calendar
Organizer
Our mission at MilitaryOneClick is to enhance the lives of military families and friends of the military community in just one click! Our site connects you with the latest news, job opportunities, deals, and countless other valuable resources.
Learn More About MilitaryOneClick
MilitaryOneClick is the premier virtual resource for military families. Our dynamic, user-friendly website provides visitors with direct access to thousands of valuable resources including career tools, hiring fairs, educational scholarships, PTSD help, health insurance, buying or renting a home, financial assistance, and more! The site is free and does not require users to register or login.