Description
The Military Spouse Wellness Summit is back by popular demand!
The Military Spouse Wellness Summit is an ONLINE event that brings you ten guest expert interviews to listen to in the comfort of your home or on the go, plus an array of holistic marriage resources.
This year we'll discuss how to achieve health and wellness independently in mind, body, and emotion and thereby impacting our military marriages.

This is a virtual event for military spouses.
It starts Monday, October 17 and ends Friday, October 22. Saturday, October 23 is a bonus day, when we will announce the grand prize winner of our amazing Ocean Getaway for Two grand prize, sponsored by the Military Benefit Association. Each day, two expert interviews will arrive in your inbox. General Admission members will be able to access these interviews only during the summit week. VIP members will have access to these interviews indefinitely. The only way you will have access to the interviews is by registering for the event. The interviews are accessible through your computer or mobile device and are designed for you to listen to at home or on the go.
We know you're busy, so tune in when you can.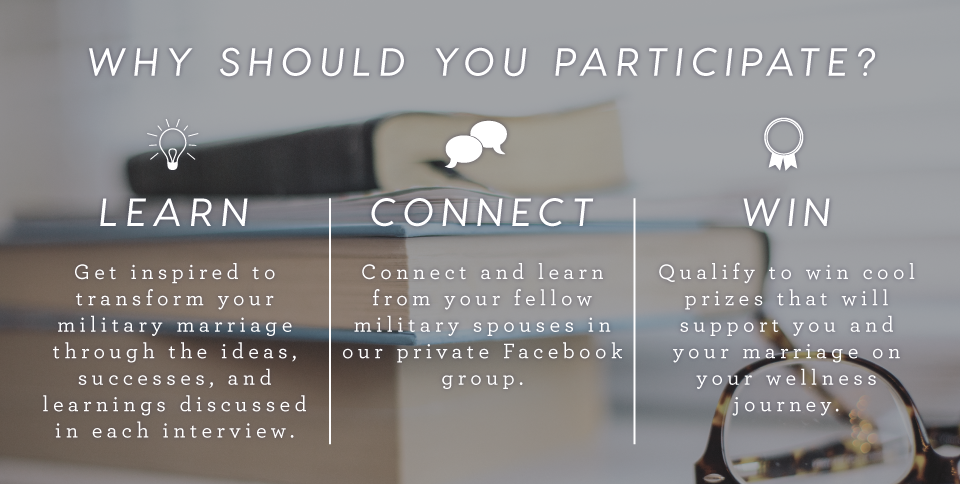 "Keep up the truly great work you're doing for all the for all the military spouses out there! This event was groundbreaking and amazing. It is inspiring to see technology link us all together even though we are all spread around the country. Already looking forward to the next event! - Laura, National Guard Spouse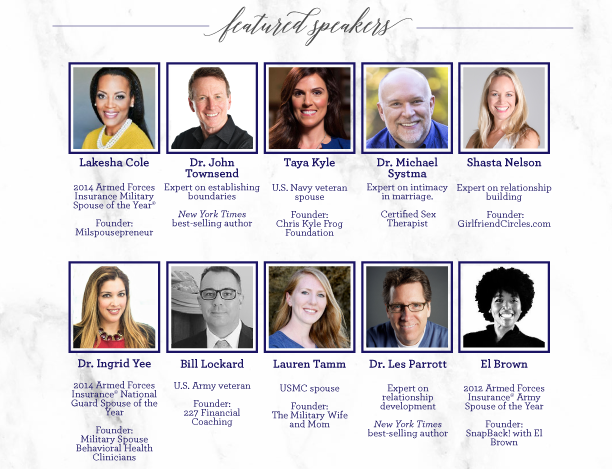 Title Sponsor
Grand Prize Sponsor
Wellness Sponsors
Association of the United States Army

Media Sponsors
Military Spouse Advocacy Network
Nonprofit Partners
Prize Sponsors
Warrior Spirit / Mission Homefront