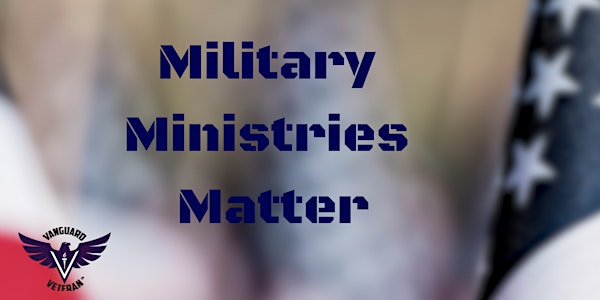 Military Ministries Matter
Monthly virtual discussion to help you broaden your support for military-connected people in your place of worship and community.
About this event
Did you know that of the 2.6 million Afghanistan and Iraq Veterans:
* 55% feel disconnected from mainstream America
* 40% struggle to find meaning and purpose post military service
And Veterans from previous era conflicts may continue to struggle.
The faith community is ideally suited to support post military transition by offering everyday practical support and promoting spiritual resiliency.
Volunteer-led "Military Ministries" in partnership with clergy foster a sense of belonging, decrease isolation and facilitate connection to other supportive resources. The idea is to build sustainable relationships - friends you can count on.
Join us once a month to learn best practices, obtain resources, brain storm and feel encouraged and inspired.
Listen to examples of military ministries below.
If you have questions, please email me at Kathy@VanguardVeteran.com or text 270-945-7286
For more information, visit Vanguard Veteran's website at:
https://vanguardveteran.com/faith-community-veteran-champion-consulting-training-2/
https://vanguardveteran.com/faith-community/
https://vanguardveteran.com/soul-injury/
---------------------------------------------------------------------------
Please copy and paste the Zoom link below now and add it to your calendar.
https://us02web.zoom.us/j/89676897469?pwd=aHBNaXRUUHVsSWlNL2lYTkF6WlA2dz09
Meeting ID: 896 7689 7469 Passcode: 996067