Description
Are you a Military Flight Paramedic or Flight Nurse? Wondering where to get your FP-C or CFRN approved CEUs? Having budget constraints?
Look no further! East Coast Helicopter Operations (ECHO) has partnered with Flight Paramedic NCOs and Nurse Officers to build a completely FREE, high-speed training event. Speakers will be military and civilian MDs, CRNAs, RNs, and Paramedics.
Projected Schedule

0800- Welcome. Benefits of Standard Operating Guidelines. Training opportunities.
0900- Advanced Airway
1000- Ventilator Management
1100- CRM, Air Crew Coordination, Utilization of other MOSs in transport.
1200-Lunch
1300-Case Review Panel (Aeromedical MDs, RN, Recently Deployed Senior Medics)
1400- Blood Program/ TXA
1430- Effective Usage of Checklists ie. Pre-Intubation
1500- Sedation (Ketamine, Propofol, Versed, Fentanyl, Morphine)
1600- ECMO Transport Team
This event is in conjunction with the ECHO Annual Conference. All participants are encouraged to attend the Saturday and Sunday training as well. Visit the www.eastcoastheliops.com for all the details about the annual conference. An addition 10-12 CEUs will be offered during the conference.
HOTEL INFORMATION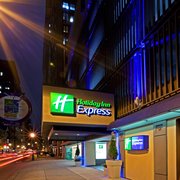 Holiday Inn Express Philadelphia Midtown
1305 Walnut St, Philadelphia, PA 19107
Phone: 215-735-9300
ECHO Group Rate $134/Night (Parking is $27/Day)
To book either call the hotel and ask for the ECHO group rate or use group code ECO at this link (https://tinyurl.com/mtbjsku)