Description
This talk is sold out, but Long Now members can watch the livestream on our member site.
The Interval at Long Now welcomes
Miles Traer (Stanford geology)

The Geological Reveal: How the Rock Record Shows Our Relationship to the Natural World
Check-in begins 6:30pm; talk will start 7:30pm
at The Interval at Long Now
Before us, after us, and without our realizing it: geology, ecology, and biology uniquely record human activity. Geoscientist Miles Traer uncovers the many "natures" of the
 SF Bay Area that exist beneath our feet.

Long Now members can watch a free livestream of this event.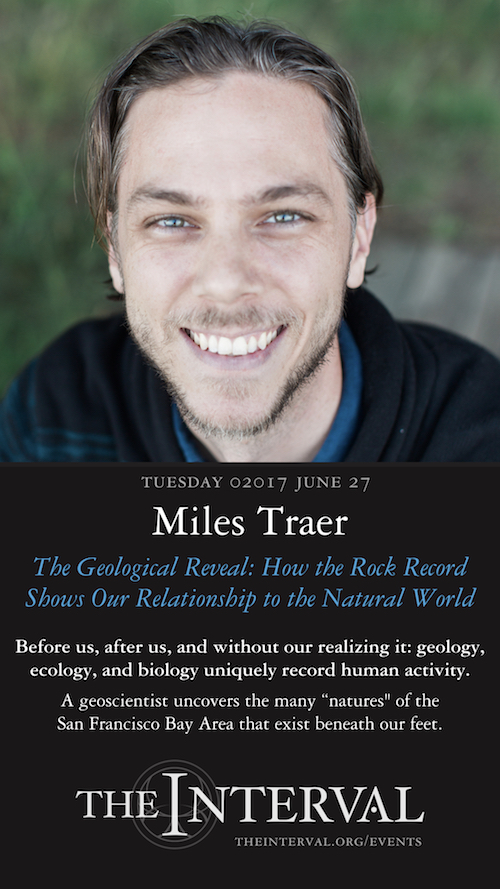 Join Long Now to support this series and enjoy live video of our Seminars & Interval events among many other benefits.
Miles previously spoke at The Interval for our Heroic Antarctic event in February 02016 with Odd Salon.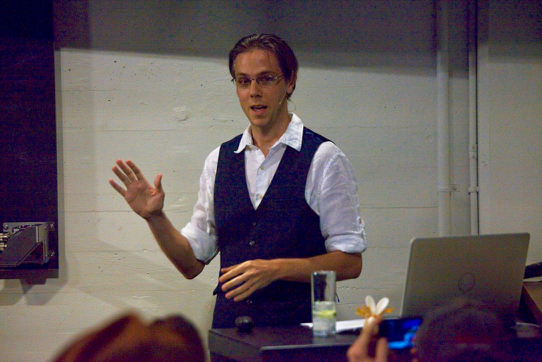 Miles Traer is a geological data scientist studying planetary surface evolution at Stanford University. He uses physics, statistics, and stunningly high-resolution data to investigate the physical processes that create and shape landscapes, with a particular interest in Earth's seafloor.
In addition to his research, Miles created the award-winning Generation Anthropocene podcast to explore the myriad ways humans interact with geological and biological systems. In his spare time, you can often find Miles practicing card magic, drawing science cartoons, recreating the geological history of Game of Thrones, or calculating the carbon footprint of superheroes. He will defend his love of the White Stripes with viking-like zeal.
Long Now members hear about Interval events first: become a member today