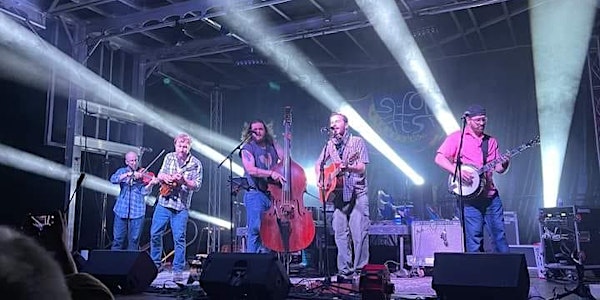 MILES OVER MOUNTAINS with PETE JIVE
MILES OVER MOUNTAINS with Pete Jive opening - at The Venue!
When and where
Location
21 S Broadway 21 South Broadway Aurora, IL 60505
Refund Policy
Contact the organizer to request a refund.
Eventbrite's fee is nonrefundable.
About this event
The Venue is pleased to present Miles Over Mountains and Pete Jive, Friday, January 14 at 8pm. Doors open 7pm.
Advance Admission - Premium Seating - $15
Advance General Admission - $10
+$5 door
INDOOR SHOWS: MASKS & VACCINATION REQUIRED FOR ENTRY
All patrons will need to be fully vaccinated with an FDA emergency use-authorized vaccine in order to attend a show at The Venue. Proof of vaccination must be shown at the Box Office entrance, along with a photo I.D. to enter the event space. Patrons must be masked at all times, including during the show, except while consuming beverages while seated. Masks must cover the nose and mouth.
ABOUT THE ARTISTS
MILES OVER MOUNTAINS - Hailing from McHenry, IL Miles Over Mountains plays a modernized style of progressive bluegrass covering a wide spectrum of genres, dynamics, and feeling. Their live catalogue draws from their studio albums "Five Star Heart Breaker" (2015), "Ballads & Burners" (2017), and "Work Harder Not Smarter" (2020). The band has been performing, touring, and making records since early 2014 playing an average of 150+ shows per year throughout the Midwest region and beyond. The band looks with excitement and hungry ambition towards the 2021 tour season, coming to a town near you!
The group features Phil Hoffman (upright bass), Caleb Peters (guitar), Sean Shiel (mandolin) and the welcome addition of Pete Smith(banjo) and Shawn Drake(fiddle) in 2021. Collectively the members of the group have thousands of shows under their belt, giving their songs, sound, and performances a musical maturity that echoes their collective years of passion and experience.
PETE JIVE - When Pete Jive sings, charisma glides out of him and hugs you. Jive's gyrating, crazy legs maneuvers, turn-on-a-dime leaving two nickels syncopated rhythms, and punchy lyrics will heart-imprint you. A Pete Jive performance is an all-in, no one left seated affair, where Jive locks eyes, ears, legs, voice, fingers, and rapt attention around his audience. You don't hear a Pete Jive set; you and Pete live through it, together—that's the attuned intimacy Pete delivers to audiences.
In March 2020, Jive released "Live at the Roundhouse," a solo live recording at the historic Aurora nightclub. It is raw, energetic, charismatic Jive in his element—crowd sounds and a bare-naked mix bring the Roundhouse into our living rooms. You hear love in the hearts, sense sway in the girls, and feel grit on the floor—Half-drank beers in tall glasses paired to smiling faces and wiggling asses. Recorded just twelve days before America shut down, it's a chi-ful reminder of just how carefree we could be on February 28, 2020, and how we will feel again.
Jive's hauntingly charming early-career song "All I See," was given new life in 2019. Grammy-winning Producer Ted Hutt (Old Crow Medicine Show), hired to produce JDR's seven-song "No Winning Hands" album, chose the vintage track, adding the signature Hutt punch and JDR breadth.
>No Sign of Regret, Jive's first album, released in 2011, is a powerful collection of ballads combining complex rhythms with uplifting, empowering messages of self-reliance and resilience. Jive's second album, released in 2013, "Sleep When I Die," delivers a title track so catchy you will swear you already heard it. In 2018 Jive's childhood collaborator John D. Rowland invited Jive to join JDR & the Broadcast. Cinnamon, JDR's 2018 LP, features the rousing Jive tune "Hurts as it Heals."
While it has been nearly two decades since Pete Jive shows were flash-mob, parking lot gigs featuring Naperville's finest as the encore, his passion-dripped heartfelt swagger continues. Pete once met and chatted for a few minutes with former Black Crows keyboardist Adam MacDougall. Months later, MacDougall's band Circles Around the Sun published an uber-trippy instrumental song titled Pete Jive. That is the charisma-colored coolness Pete brings to every performance. Do your soul a solid, lace up your dance shoes, boogie on over, and experience an American flat-picking classic crooner.