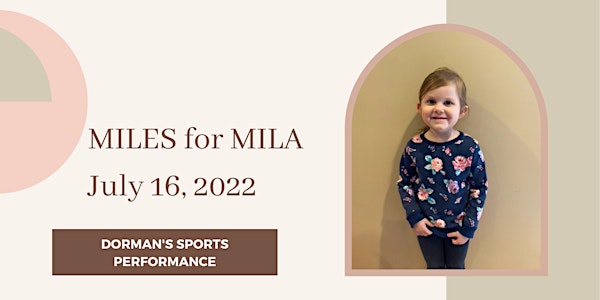 Location
Dorman's Sports Performance
2900 Beale Ave
Suite 110, Entrance E
Altoona, PA 16601
Join us for a 24-hour race event: run any or all of the race, eat at a food truck, grab a beer, win a basket, bring the kids for some fun!
About this event
Please purchase a ticket if you are interested in running any or all of the 24-hour race. If you sign up to run or if you donate more than $50, you'll get a free tank top or t-shirt. Make sure to indicate your preference and size choice.
The donation for running an hour time slot is $5/mile, so you can purchase one hour or several depending on what you would like to run. Example: If you want to run three hours, you will need to purchase three tickets for $15 total. One t-shirt or tank top per runner.
If you want to run all 24 hours along with me, please be sure that you choose the correct option. You may choose to run all 24 hours with a $50 donation.
If you would like to donate to sponsor me for one or more hours of the run, please click the proper ticket option. It's important that we know who is choosing to run and who is donating without the run option. Any donation amount you choose is so very appreciated!