Description
Cheers to the weekend! What better way to start your weekend than by celebrating life with us at NYCs sexiest rooftop club Skyroom. This week vibe out with DJ NYSE playing all your favs!
Everyone Free Before 12 with Velvet List RSVP
Ladies Free until 12:30 with Velvet List RSVP
Take in breathtaking views from any angle of Manhattan and the Hudson River. We really are mile high partying in the city's highest rooftop lounge. Located on the 33rd and 34th Floor of the Marriott Fair-field Inn and Suites Times Square, this ultra lounge boasts two levels that will transport guests to an oasis atop 40th Street and offers five distinct spaces: the Times Square Lounge, the Cube Balcony, the Private Salon, the North Terrace with its retractable roof, and the South Terrace with its private cabanas.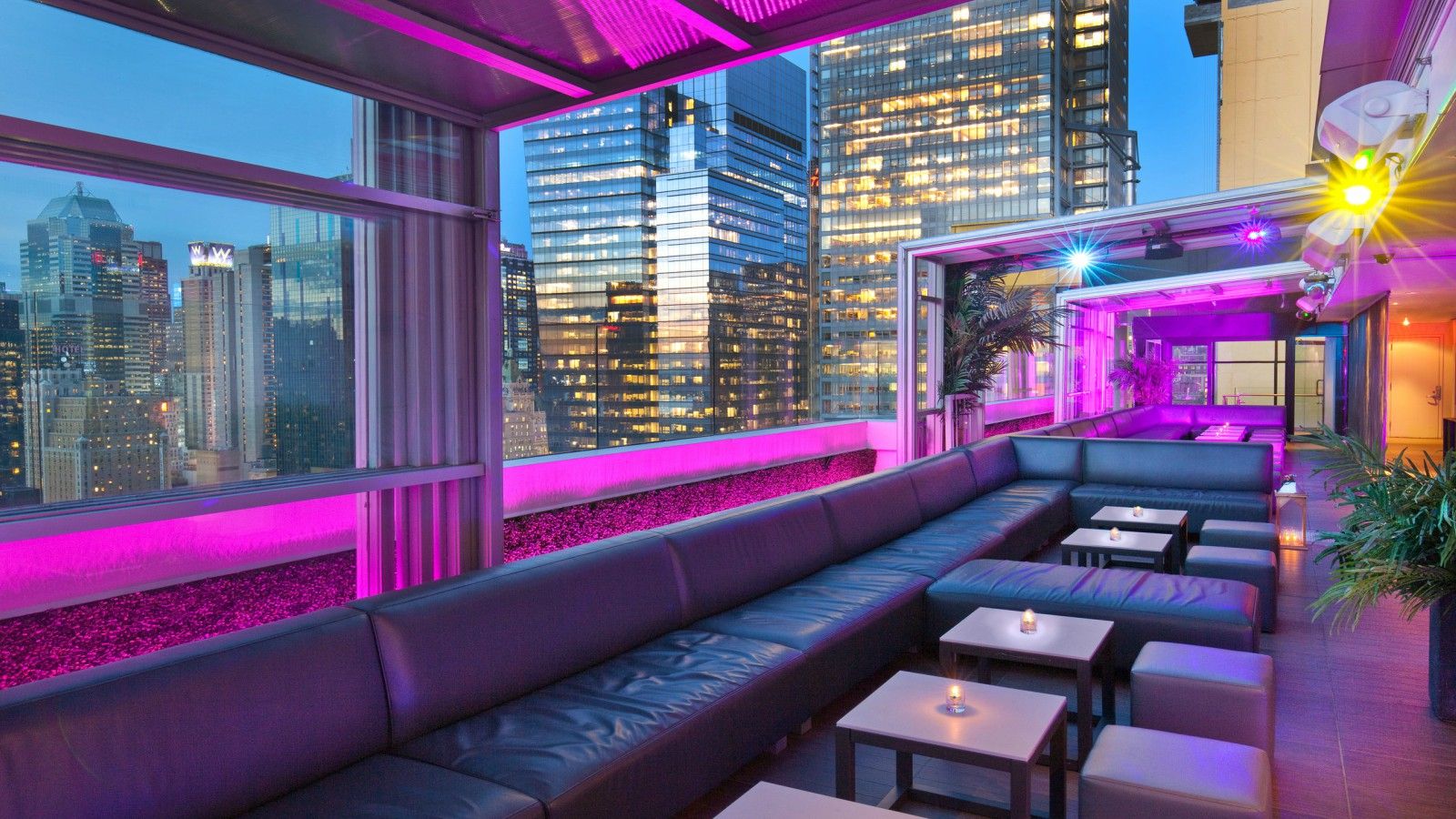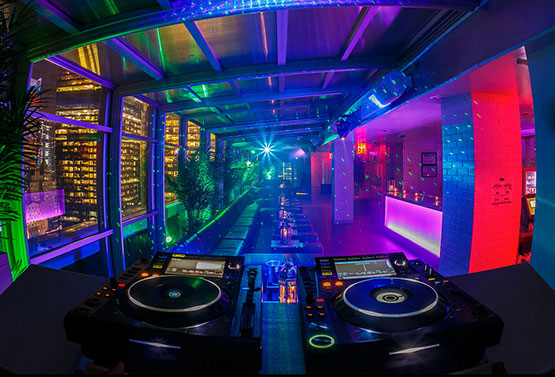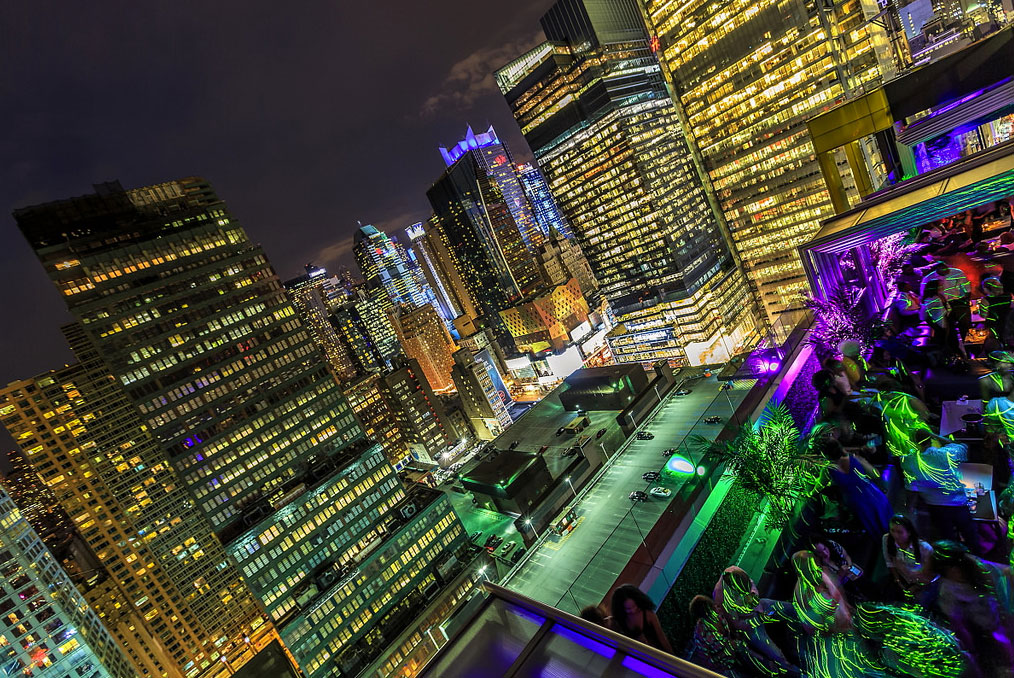 Please be sure to ask for Velvet List Guest List at the Door. 21+ with Valid ID.

NYC Rooftop Party Package
PARTY PACKAGES
GIRLS NIGHT OUT
Choice of 12 Cocktails,
+ 1 Food platter,
+ Choice of 2 Desserts
275
NEW YORK – NEW YORK
1 bottle of Perrier Jouet Brut,
+ 1 bottle of Absolut (regular or flavors),
+ Choice of 1 platter
450
AN ELEGANT EVENT
1 Bottle Grey Goose,
+ 1 Bottle Moet Nectar Imperial,
+ 1 Bacardi Mojito Pitcher,
+ Choice of 1 platter
850
FUN IN THE SKY
Choice of
+ 1 bottle of Rose Wine Vie Vite,
+2 Sky Room Classic Cocktail Pitchers,
+2 platters
350
THE PARTY STARTER
1 Bottle Don Julio,
+ 1 Bottle Ketel One,
+ Choice of 1 platter
750
BIRTHDAY BASH*
1 Bottle Perrier Jouet Grand Brut,
+ 1 Corzo Tequila half-bottle,
+ 1 Birthday Cake
425
THE EURO TRIP
2 Bottles wine
(choice of red, white, and/or rose),
+ 1 Bottle of Perrier Jouet Grand Brut,
+ Choice of 2 platters
475
ACAPULCO FLIGHT
3 Buckets of beer,
+ 1 Bottle of Avion Tequila,
+ Choice of 2 platters
550
ULTIMATE BIRTHDAY BASH*
1 Bottle Ultimat Vodka,
+ 1 Bottle Perrier Jouet Blason rose,
+ 1 Bottle of Patron Silver,
+ 1 Birthday Cake
950
Save