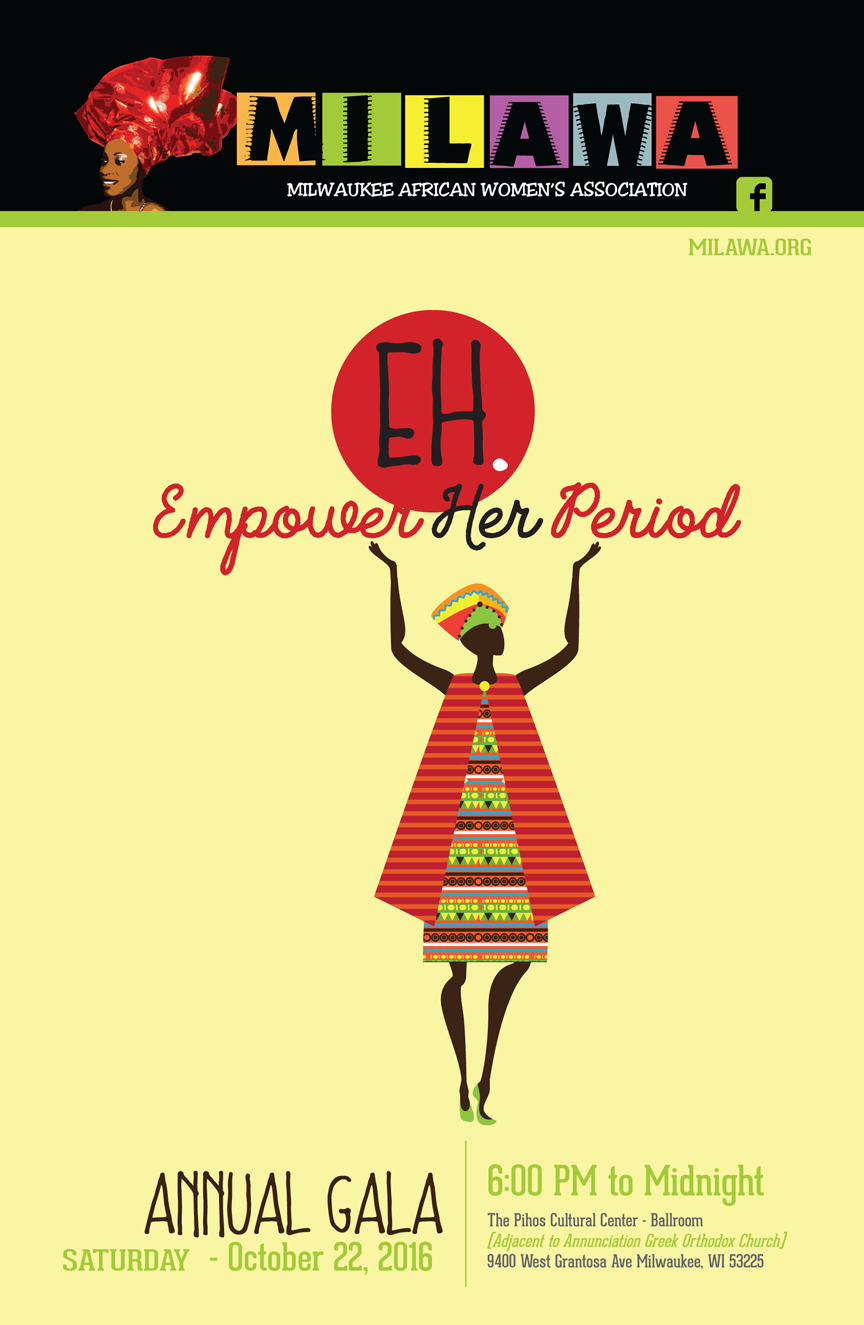 MILAWA is a nonprofit organization under section 501 © (3) geared to support, empower and enrich the lives of immigrant and refugee women of African descent in the Milwaukee metropolitan area. It focuses on providing educational, health and financial support to women from various African countries who are adjusting to life in their new home, the United States of America. In the past we have identified needs and taken action to help some of our brothers and sisters back in our motherland and also supported some local projects.

Milawa's project for 2016 is "EMPOWER HER PERIOD." Studies have shown that a significant number of school girls miss school during menstruation due to lack of sanitary pads, the estimate is 10% to 20% of school days are lost every year. Lack of sanitary pads has subjected girls to missing school every month as a way of protecting themselves from humiliation and bullying that come from their colleagues when they have accidents. To cover their shame, girls substitute sanitary pads with leaves, rags, banana fiber and even newspaper which are all unsafe for them. The ultimate price that the girls pay is poor academic performance and shattered dreams.

Please support our effort to empower these girls by making a tax-deductible contribution of any level; purchasing a table or tickets. Join us and enjoy an evening of diverse African cultures with authentic delicacies, music, silent auction and colorful African fashion.
Our gala and fundraiser will take place on Saturday, October 22, 2016 from 6:00pm to midnight at the Pihos Cultural Center, adjacent to the Greek Orthodox Church located at 9400 W. Congress St., Milwaukee, WI 53225. We are counting on your support.
For sponsorship package please download here SPONSOR 2016