Description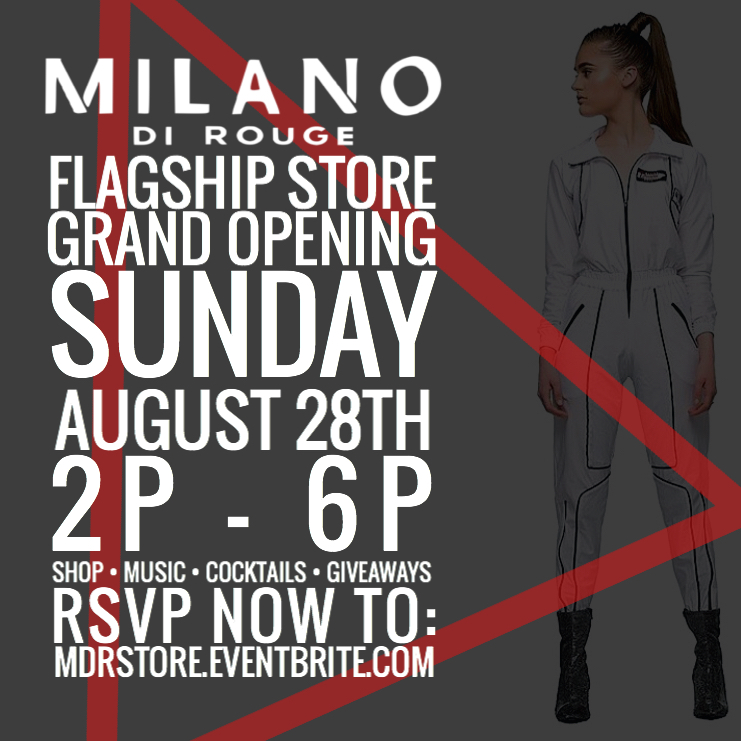 Milano Di Rouge, a premiere lifestyle apparel brand, are ready to open their doors to their new Philadelphia flagship retail store. Located in the heart of North Philly, the Milano Di Rouge store is anticipated to be a high traffic retailer in the Philly community. In celebration of the grand opening, Milano Di Rouge will present their loyal customers with an opportunity to exclusively preview the store, prior to opening, and shop Milano's hottest styles.
Following the VIP preview, Milano Di Rouge will officially be open for business, kicking off with a ribbon cutting ceremony and shopping event on August 28th. This public event will feature a live DJ, passed hors d'oeuvres, discounts, giveaways and more! All attendees will have the ability to mix, mingle, shop and receive a special gift from Milan Rouge, owner/lead designer of Milano Di Rouge.
Organizer of Milano Di Rouge Flagship Store Grand Opening
Theory Communications is an integrative communications agency, fusing traditional PR and marketing tools. Founded in 2014, our team consists of professionals with combined experience serving a number of high-profile clients in areas including Atlanta, Los Angeles and New York City. Theory Communications specializes in public relations, digital marketing, social media marketing, event planning and branding for lifestyle, sports and entertainment clients. We pride ourselves on creating informative, fresh andinnovative brand awareness for our clients through extensive relations with national and local media, state-of-the-art marketing tools and strategic planning skills.