Description


Great News! Milan Credle Music has been selected to perform at
The Showcase Tour!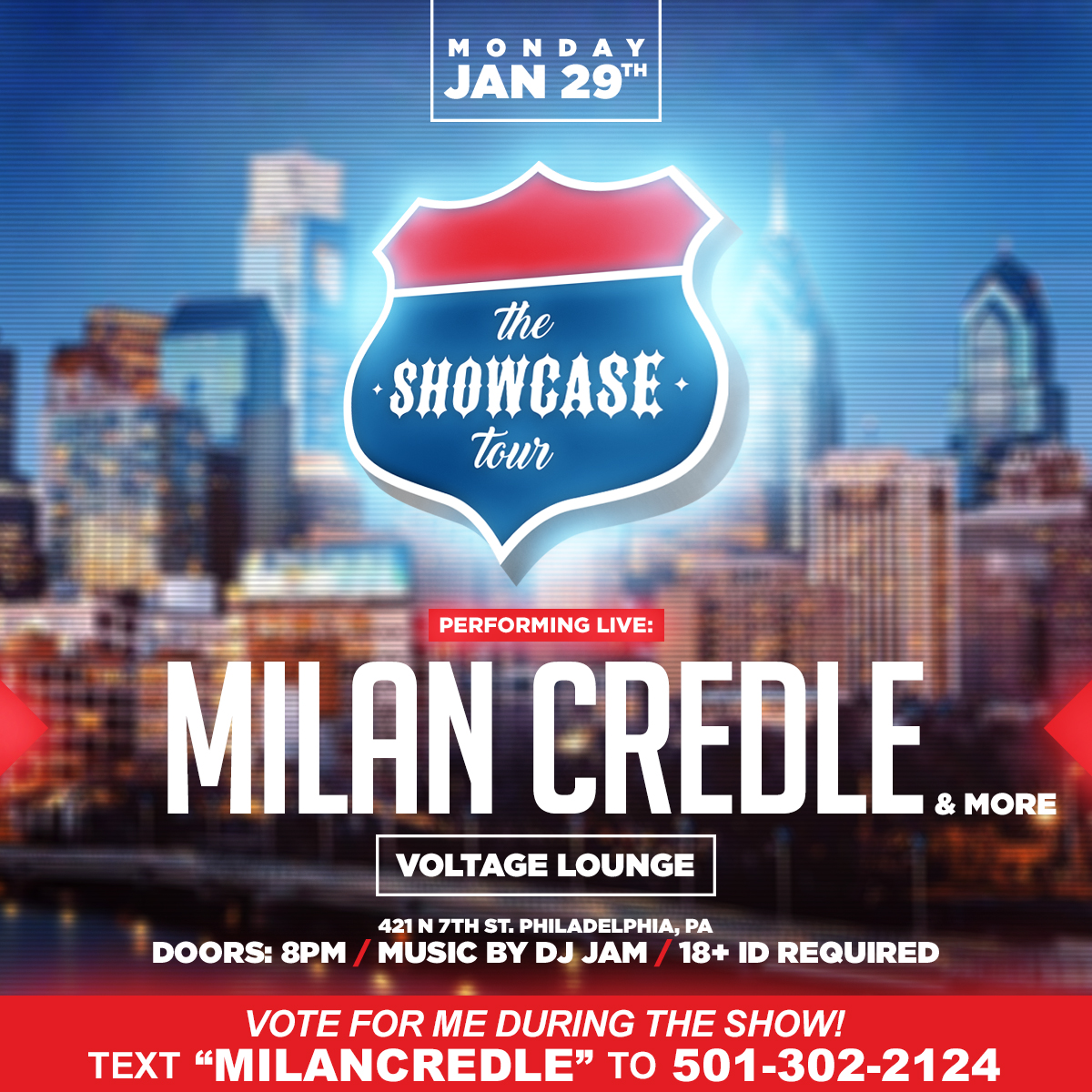 The Showcase Tour
is a concert series and competition that offers artists a unique opportunity to perform in over 50 cities
(in the U.S. & Canada)
. At each show, the artist with the most votes will win the competition--and at the end of each tour, the most talented artist to win the Grand Prize: a free 30+ show tour with travel and hotel provided by The Showcase Tour! So I will be performing at the show in Philadelphia THIS YEAR! It's time to
take 2018 by storm! Contact milancredlemusic@gmail.com for more info and to purchase a ticket! Must be 18+ to enter.
This is a once in a lifetime opportunity so make sure y'all come out to enjoy the performance and most importantly: VOTE for me during the show!