Description
In the Gallery Upstairs:
Mikhail Shevelkin is a working artist who has been living in New Haven, CT for twenty one years after immigrating from Moldova, former Republic of the Soviet Union, where it took him almost ten years to "break free" from the St. Petersburg Academy of Arts and achieve pure abstraction. Rather than working in any particular style, Shevelkin uses media and materials that best suit the particular idea in progress, including painting, sculpture, drawing, and ceramics. Shevelkin experiments with color and texture, aiming to create work that produces the flow of positive enlightening energy: all of his work is meant to be a "creator" in and of itself. His art is an ever changing and developing process, a slow but constant movement toward the absolute.

Join us for the opening reception on Thursday, January 26th from 7:00-9:00pm, when we will also be having an opening for our exhibit on the 2nd floor, Looking Then Reading. To find out more about Looking Then Reading, click here.

Runs: January 26 - March 15
Curated by Noé Jimenez and Maria Shevelkina
Painting & Drawing by Mikhail Shevelkin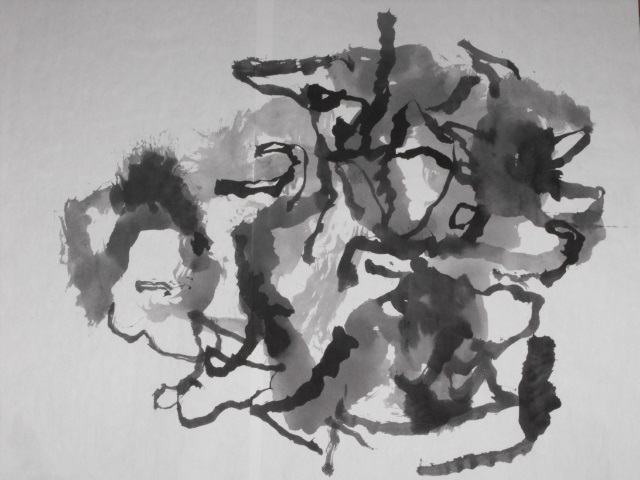 http://mikhailshevelkin.weebly.com/